There comes a point for an AR owner when he has bought or built all the basic and upgraded ARs he needs, and it is time for a real, honest-to-goodness finely made AR-15 with all the bells and whistles. This is, I suppose the equivalent of having a set of top end Ping or Nike golf clubs custom fit to you, springing for that once in a lifetime Westmancott bespoke suit, or for the audiophiles purchasing a $15K EMM pre-amp. In essence, you want a custom built AR which has not been cobbled together with your own hands or based on the preconceptions of a marketing focus group.
You want a modern AR firearm version made with love like the old Italian shotguns and like grandma Pandemic used to do (it was a Mosin Nagant in her day); with skill and experience. Most importantly, you want to hand a list of requirements to someone and be handed back an exceptionally made custom rifle. This is the sweet spot of Houlding Precision.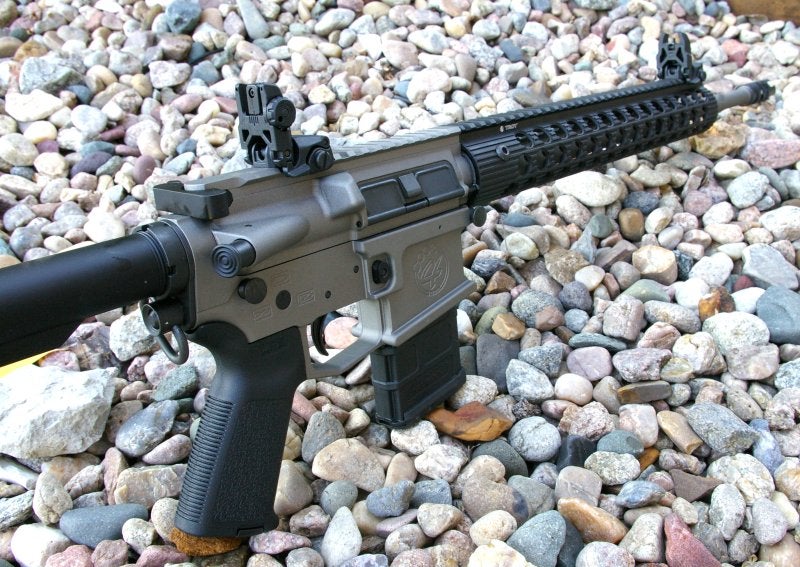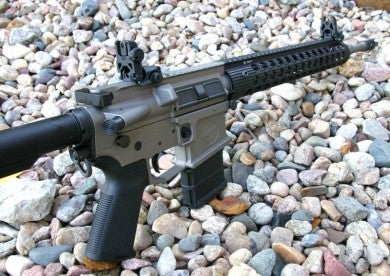 Earlier this year, I realized I had a safe full of well over a dozen AR-15s, some beaters, some for fun, and a few that were component wise stratospherically expensive, but none would I consider as made custom tailored specifically for me. 100% of those rifles at one point or another have been created, modified, or tuned by yours truly, but it was time I had some help from a visionary/artist to develop what I personally would consider the ultimate sporting rifle.
Todd Houlding, owner and founder, definitely understood my needs as he listened to me pontificate during our discussions about how I liked this but not that, which generally centered around stuff that works versus stuff that just looks cool. Trust is a tough thing when dollars are involved, but on a second follow up call, he already had compiled my list and asked that I just trust him. He offered an option of providing him a list of parts, but he noted that he may deliver more value and performance if I just let them make the part selections. I am a bit of a control freak, but I have put my trust in an artist to make me beautiful art for the wall, so why not this? With a deep breath and an understanding that we would have a grey and black theme, I let out the words "Sure, surprise me".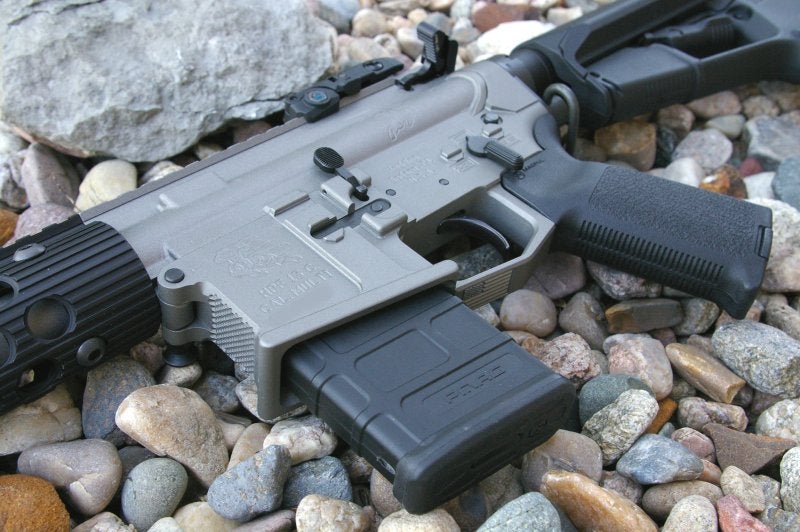 Houlding Precision, previously named "Houlding Kaufman Ironworks, Inc." has been around for a while. In fact the business, was originally started way back in the late 1800's and early 1900s by farmers who began repairing farm equipment; definitely a plowshares into swords story. Today the company is named Houlding Precision and focuses on producing the best custom tailored AR-15s available.
The background of my build
With several dozen AR-15s passing through my hands in the last two years, I have seen and learned what works and what is just tacticool. Some of my beliefs are that an 18" barrel is optimal, mid-length and rifle-length gas systems operate and deliver lighter recoil and faster shooting, compensators are loud but make for a soft shooting AR, Geissele makes some of the best triggers, stainless or cold hammer forged barrels, light weight is preferred, …etc.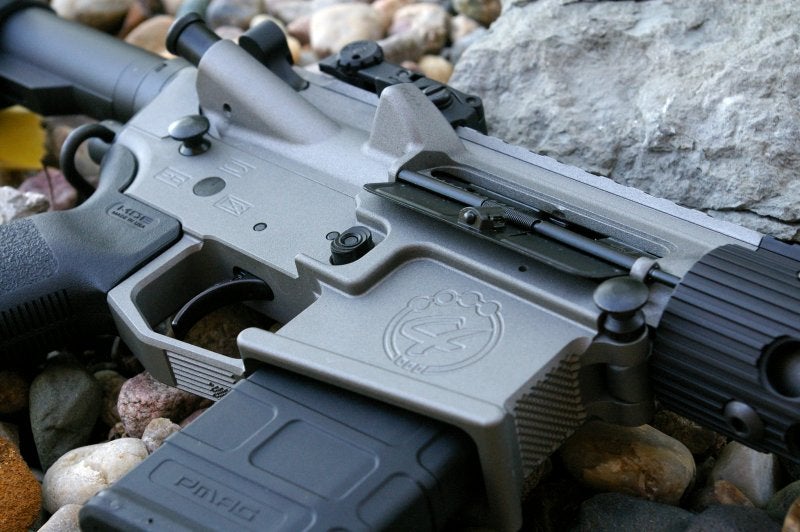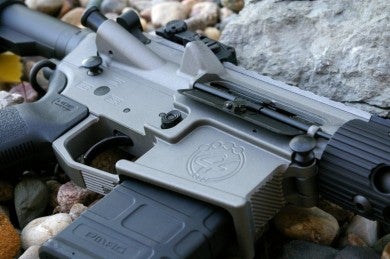 I have bench focused tack drivers but, what I wanted was a light, fun, accurate shooting rifle that was stone cold reliable with heavy grain'ed 5.56 Nato rounds — in essence a personalized and custom patrol rifle. It should be something that was fun to train with, but capable enough for 3-gun type competitions. What they delivered was everything I wanted in a custom tailored rifle in a way I never would have imagined on my own.
Fit, finish, and feel
"Made with love" or "created from a passion" are not phrases you hear often in the firearms industry; typically it is all about production. Cylinder and Slide in Nebraska is one of those "passion & love" companies and I believe Houlding Precision is as well.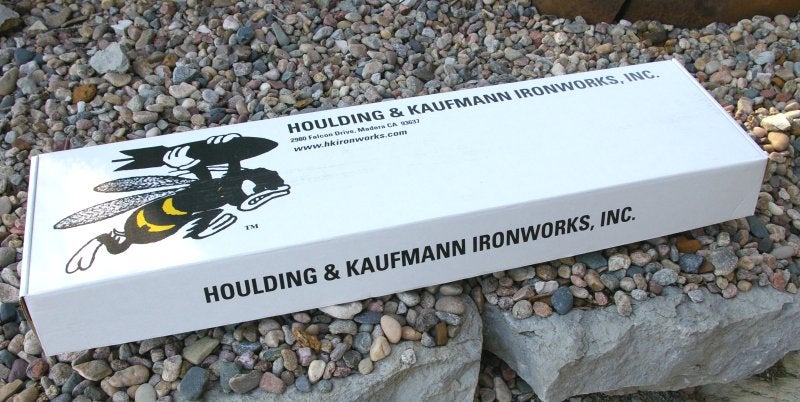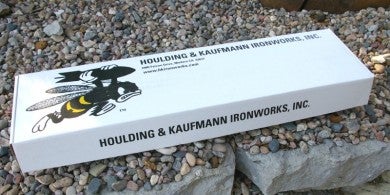 There was definitely a level or craftsmanship that went into building my rifle which is far more than just a bag of parts bolted together. The Troy Alpha Rail marries up perfectly to the Houlding Precision Billet upper receiver as if it were a monolithic design. The lower and upper receivers fit perfectly with no wiggle, but are not too tight. Houlding obviously paid attention to the thickness that the Cerakote would add and compensated for that so the fit does not bind after finishing. The muzzle brake is properly clocked and the crush washer is perfectly centered. The gun has been test fired numerous times to assure function, and the gun even came with a little ziplock bag with the rounds used during testing and who fired them.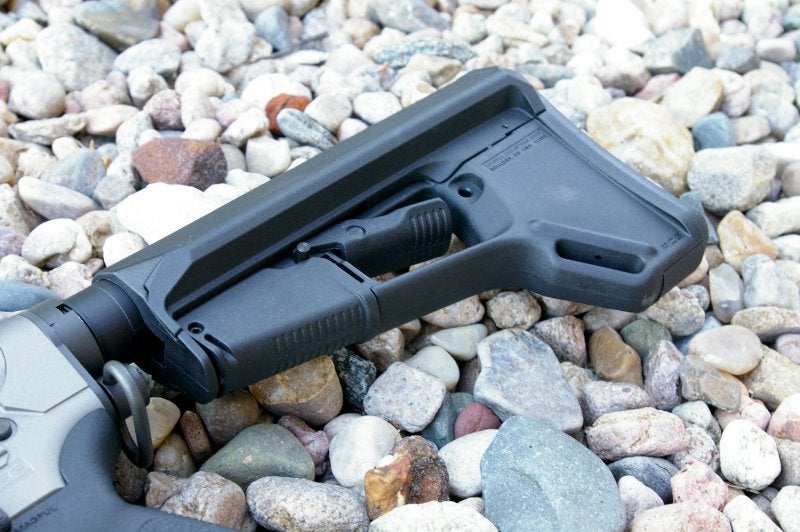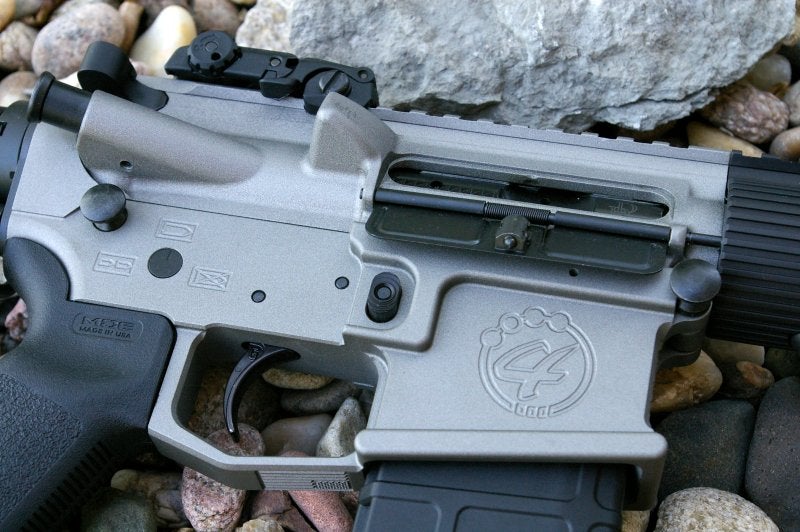 The rifle was also delivered perfectly 25M/300M zero'ed. Zeroing seems like a little thing, but to me, it tells me who is just bolting parts together and who is really taking real pride in the complete rifle. Within my first magazine of Hornady Steel Case Match 77gr rounds, I was hammering the 2' 300 yard gong with just the Magpul open sights. It also makes the first magazine a whole lot more fun once you realize you can hit anything you are aiming at.
Houlding Precision utilizes Cerakote'ing to deliver a more personalizable and durable AR-15, which can get wild compared to my fairly subdued silver/grey finish on my receivers and barrel. The silver/grey Cerakote finish makes for an eye catching look contrasting against the black Magpul furniture and Troy forend.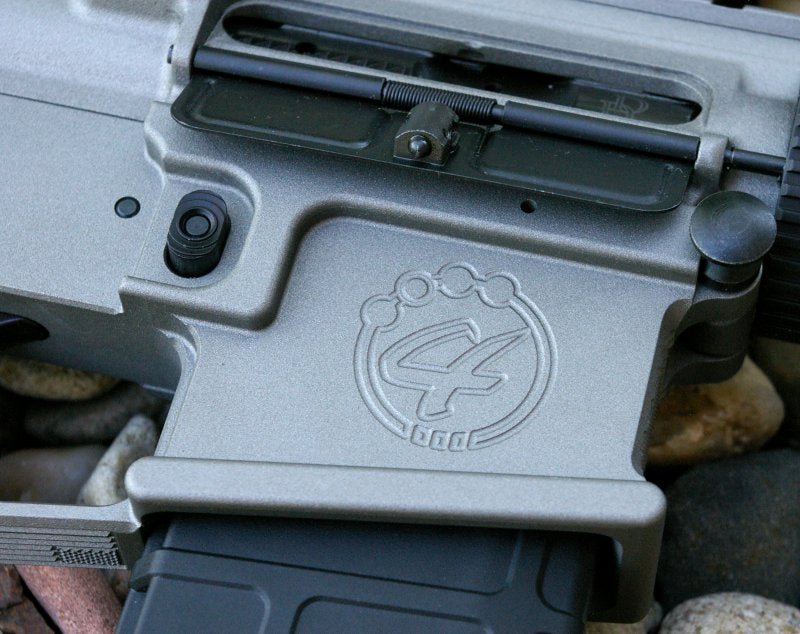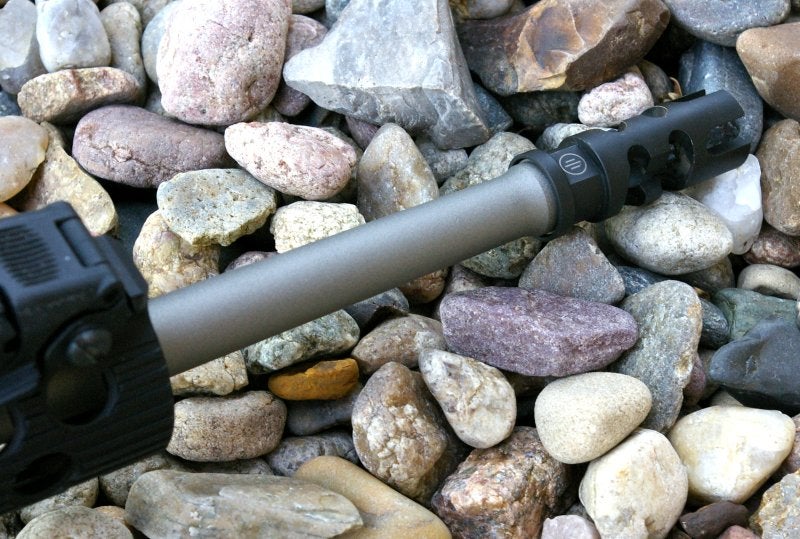 The full length tapered 18" Daniel Defense barrel used delivers a stunningly light AR and in fact it tips the scales lighter than almost any of my 16" rifles. Paired with the light Troy Alpha Rail, the entire gun weighs only 7.15lbs which is very light indeed for a feature loaded 18" barreled rifle. Swap to a Ace Ultra-light stock and you could probably shave another 3/4lb-1lb from that weight.
I opted for Houlding Precision's custom milling capabilities with a custom logo for a small setup fee.
I delivered them a high resolution vectorized version of my personal "4" logo. Four has been a lucky number for me. Houlding Precision took my logo and masterfully milled it into my receiver and even delivered the gun with the serial number "4" for a true, one-of-a-kind build.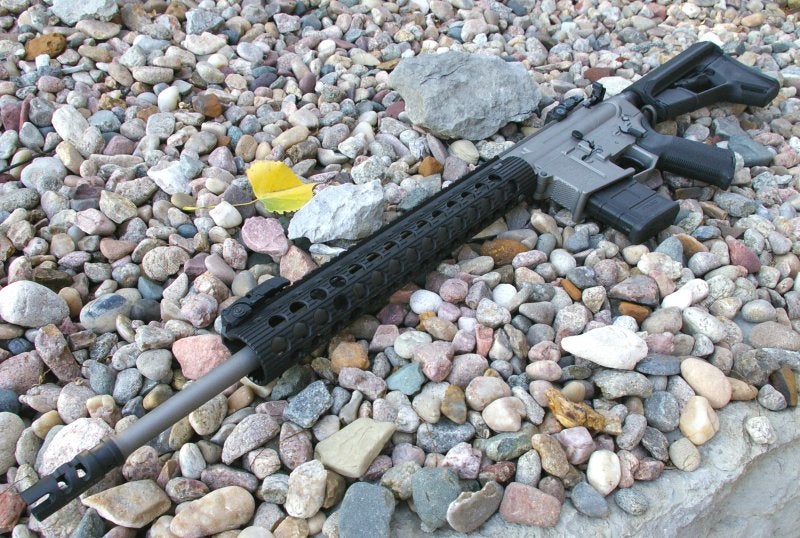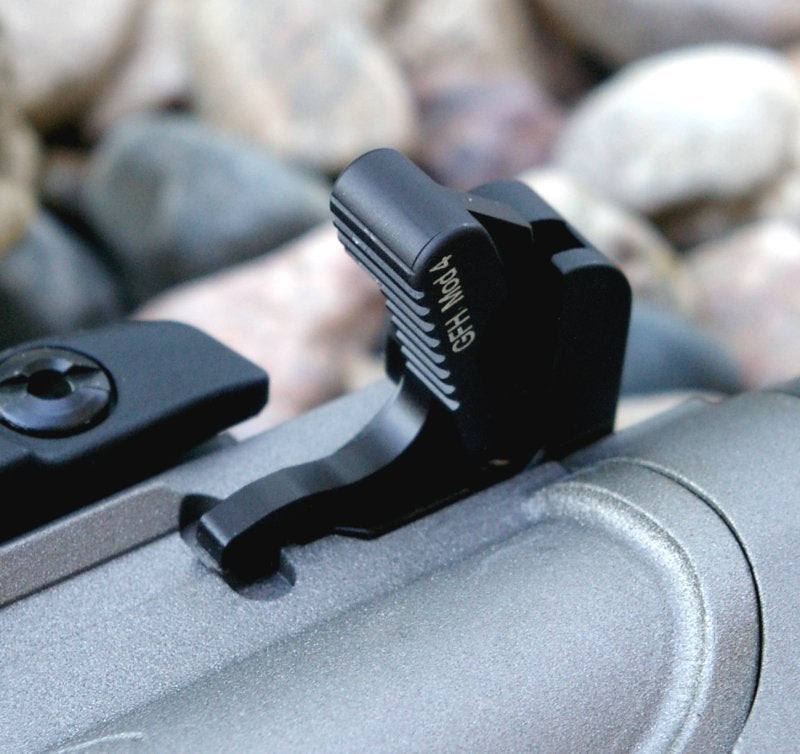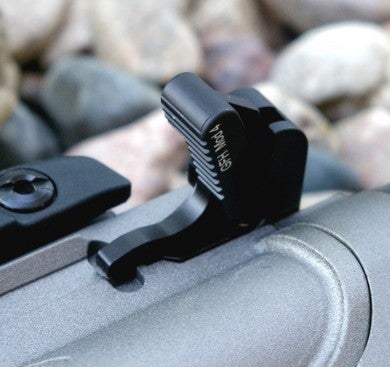 Even without a custom logo, the Houlding Precision 7075 billet lowers and uppers still scream "custom" and an integrated an extended trigger guard, enlarged flared magazine well with knurled front grip, a US flag on the underside of the trigger guard, buffer tube reinforcement, as well as a few other little tweaks including selector switch stop styling, and carrying over the Bee logo onto the upper receiver.
The CHF (Cold Hammer Forged) 18" cerakoted barrel and BCG are Daniel Defense. Holding topped the barrel with a VLTOR gas block, Troy Alpha Rail, PWS muzzle brake, and used a Magpul ACS-L (Adjustable Carbine Stock -Light) for a wiggle and rattle free stock paired with a Noveske's combination Single Point QD sling mount and buffer tube retention plate. Of course a Geissele SSA trigger was added improve already great accuracy.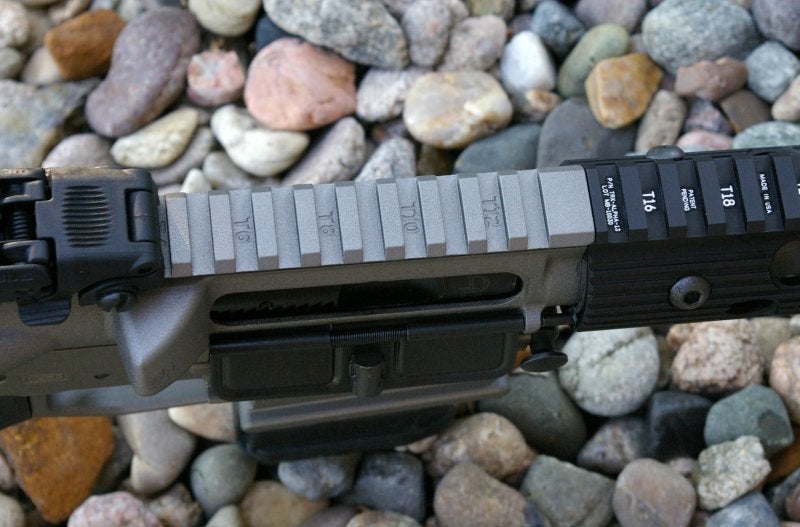 Function and accuracy
As you would expect with all premium AR components, with over a 1000 rounds of various Hornady steel and brass cased ammo, random tins of surplus ammo, and even some handloads, I have yet to see a malfunction. My best groups all hovered right around the 1" mark and is fine for my intent for this rifle.
Ammunition 100 [email protected] Magnification , Best Group 5-Shot
223 REM 55 GR HP STEEL MATCH 1.2″
223 REM 55 GR GMX® SUPERFORMANCE 1.3″
223 REM 75 GR BTHP MATCH .95″
223 REM 75 GR BTHP STEEL MATCH .95″
223 REM 75 GR BTHP SUPERFORMANCE MATCH .98″
223 REM 75 GR TAP® FPD .85″
5.56 NATO 55 GR GMX SUPERFORMANCE 1.1″
5.56 NATO 75 GR BTHP SUPERFORMANCE MATCH .87″
Final thoughts
If you want a less expensive shirt, car, or set of golf clubs, then walk on in to a discount store and go nuts. The same goes for AR-15s. There are less expensive AR manufacturers out there if you are just wanting a budget rifle, but that is not what Houlding Precision is about. Houlding is about having a AR custom tailored to you, your needs, and your wants. That could range from a less expensive patrol rifle to something wild. They delivered an AR-15 which fits my desires perfectly and then adding in all the extra little touches that made the pride of ownership that much better.
If you have never had a set of custom clubs made for you, been fitted for a custom shotgun, or had a suit tailor made, then this very similar experience is hard to explain. You are not getting the "give m extra rice on my burrito platter", you are buying a personalized firearm which others may appreciate, but fits your wants needs and desires for an AR perfectly.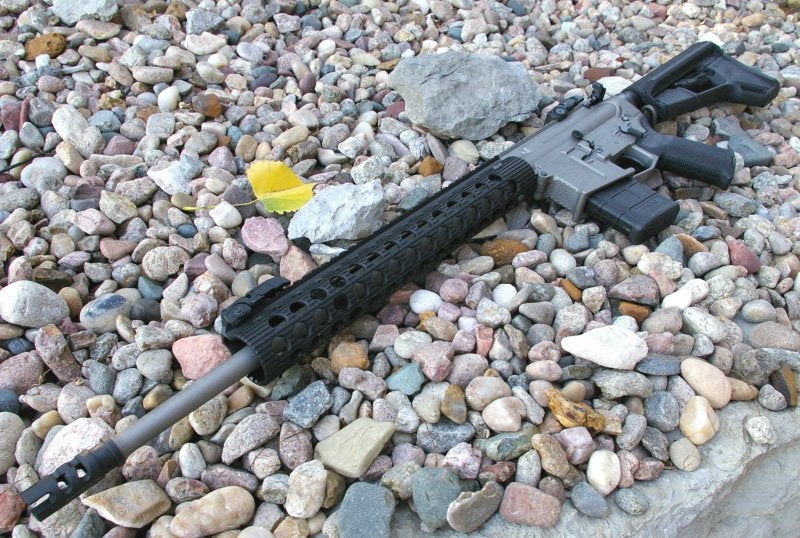 I have a Liberty Safe full of firearms, but this is the one I seem to be reaching for over and over again; it is super light, fast handling, has almost non-existent recoil, and is accurate, but most of all it was made with love, just like Grandma Pandemic used to make.
Specs
VLTOR Low Profile Gas Block
Daniel Defense BCG
Daniel Defense CHF 18" Mid-Length 5.56 1:7 twist Tapered profile barrel
BCM Gunfighter Charging Handle
Geissele 2-Stage SSA trigger
Magpul ACS Stock
Magpul Grip
Troy Alpha Rail
Noveski Single Point Sling Mount
PWS Compesator
Magpul 10-Round Magazine
Cerakoted receivers and Barrel
Quick Release Pins
Custom billet upper and Lower receivers
Real packaging, manual, and materials
gun lock
Test shells fired by Todd Houlding
Perfectly 25M zero'ed 300M zero