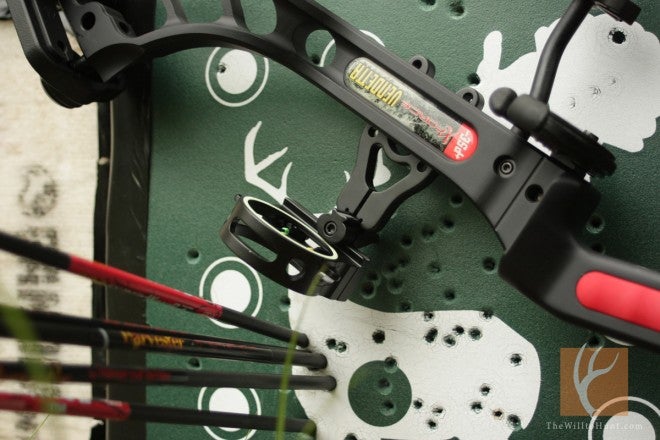 If you've been contemplating taking a bow afield in the fall, then the spring is the perfect time to get started. The weather is nice for outside practicing, and you'll have plenty of time to improve accuracy. You can find some good deals on equipment in the off season, as well. So if you're new to bowhunting and you want to hit the woods this year, then you need to get started now.
First, you'll need a bow and all the accessories. Check with your local pro shop for any deals on consignment bows or last year's model and get a good deal. One of the best ways to get a good deal is to look around at some archery forums or talk with some folks at the local archery club and see who is looking to upgrade; that way, you can negotiate a good deal on their old bow. While bowhunting can  be a very expensive hobby, it doesn't have to be. You can easily get a good condition bow that is a year or two old for around $200.
Now that you have a bow, you need arrows, a quiver, a sight, and arrow rest, and a release. Again, you can get great deals on all of these items from members of forums or clubs. Starting out, you'd don't need the best of the best. You can get a very affordable whisker biscuit rest, a cheap 3-pin sight, and a generic quiver for less than $100 total, and this budget setup will still kill a deer. Search for deals and then focus on upgrading over the years.
Once you've got your bow and you're all set up now you need to practice. Find someone locally who can help you and give you some pointers. The pro shop that adjusts and sets your bow for you will likely be the one giving you your first set of pointers. If you have no one else, then hang out at the pro shop and pay to use the range — it's money well spent. Join a local bowhunter or archery association and get pointers there. If that's not a possibility, then take to social media and find someone. I've met some of my biggest archery mentors on forums and twitter.
With a fully set-up bow in-hand and knowledge gained from your mentors, you can really focus on practicing your skills and developing your shot sequence. Be sure to practice in real life situations. Get in a tree stand or ground blind and shoot at weird angles. Deer most likely won't walk out perfectly at 20 yards broadside and pose for the shot. Lastly, enjoy it and have fun with it. I've found bowhunting to be immensely enjoyable whether hunting alone or shooting with buddies.