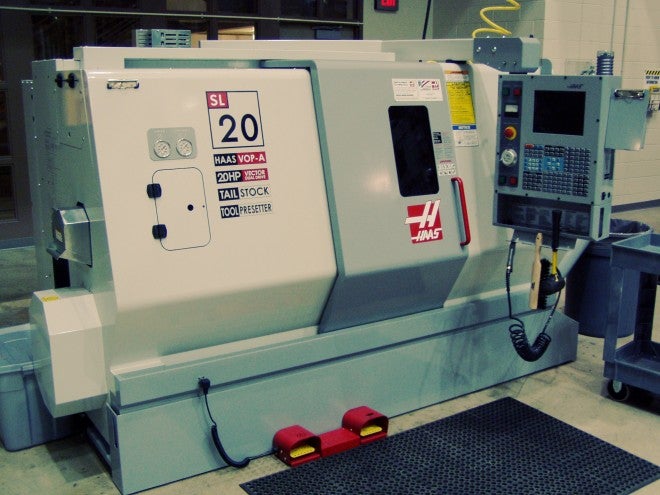 Gear, like motorcycles and cars, is something that tends towards customization at the highest levels.  Folks have been making custom knives for years.  But with the rise of "inexpensive" CNC machines and other technology, there is a new step between the uber-luxe realm of complete bespoke gear and the production stuff available off the shelf.  In the knife world these, items are known as midtechs.
What is midtech?
There is no definition of what constitutes midtech gear.  There are some parameters to midtech, but nothing as hard and fast as a definition.  First, midtech gear is not entirely hand-made.  Second, midtech gear is usually produced in whole or part in batches.  Third, midtech gear usually has some machine-made parts.  Fourth, midtech stuff usually is made by multiple hands–some apprentices and eventually the master builder.
The idea with midtech stuff is that you have a machine or less skilled laborers make the less precision parts, while the master craftsman fits and finalizes the more precision parts.  For example, in a knife the handle scales and pocket clip are usually machine-made or batched out, while the grind and the lock/blade interaction is done by the hands of the master craftsman.  By using mass produced pieces where it doesn't matter as much and hand-fitted pieces where it does, midtech stuff offers quality that, in the best instance, is virtually the same as full custom gear.
Drawing the line is between midtech and full custom is a matter of considerable debate.  As one sage and witty person (that is a link to the Jerzee Devil Forum, a proudly NSFW knife forum — you have been warned) put it: "When I am selling a blade it is a full custom; when you are selling a blade it is a midtech."  Very, very few knives are true FULL customs.  Even the highest end makers buy a few off the shelf parts, even if it is just a few screws for a pocket clip.  Midtech knives start when makers dip their toes more heavily into the machined, batched, or off the shelf components.  There are even battle lines drawn around machining methods.  Some folks feel that a mill is the only way to make things and that CNCing anything is cheating.  For others, CNC is simply the new way of doing things.
An example: the Chris Reeve Sebenza
A lot of the ideas used in making midtech gear can be seen in the production of the Chris Reeve Sebenza.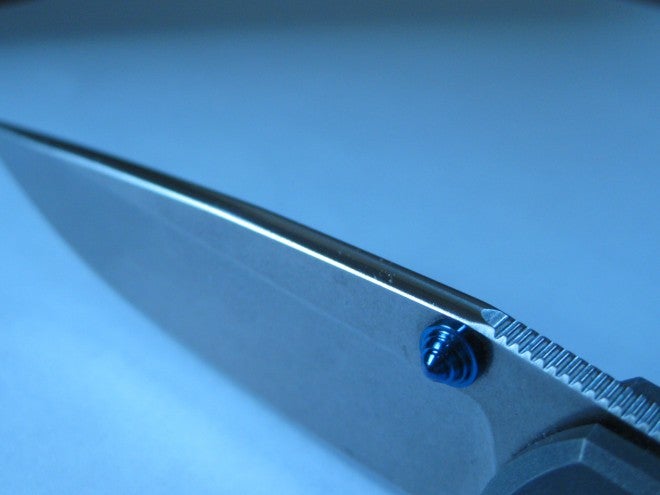 The Sebenza's tight tolerances and excellent cutting edge place the knife clearly above the majority of production knives (CRK's annual trips to the Blade Show Award dias for Manufacturer of the Year attest to this).  This behind the scenes video shows you how things are machine-made and hand-fitted by experts.  Machines cut and mill the titanium handle scales, while experienced and knowledgeable hands do the final fitting (note the guy polishing the washers by hand).  Though no one calls the Sebenza a midtech, probably because it was made this way before the term was developed, that is not an inaccurate description.
That is the key–midtech is a description not a definition.  Todd Begg makes Bodega and full custom Bodegas, both of which are excellent blades, and only the first of which could be called a midtech.  The fit and finish on his midtech blades are as good as those on many, if not most, full custom knives.  RJ Martin, one of the finest makers on the planet, does a lot of work by CNC machine, but most people consider his blades full custom.
Why bother?
First and most obviously, there is the cost.  Midtech stuff is vastly cheaper than full customs.  But that is not the only reason.  Midtech stuff is really quite impressive.  If a custom knife is, in theory, 100% perfect, and a production knife is 50%, a good midtech is much closer to a custom than a production knife.  The most recent Begg Bodega I handled felt virtually identical to that of a full custom.  You get so much more for your money.  Additionally midtech stuff, because it is still made under the watchful eye of a master (in theory) can have innovative features that customs do.  Generally these features filter down into production knives, but it might be months or years later.  With midtech blades, the wait is much, much shorter.  Begg's replaceable lock scale is something that other knives may eventually emulate, but you get it now on his knives.  Finally, there is the availability.  Michael Burch is perhaps the hottest custom knife maker making modern knives today.  His books have been closed for eons and when they do open they fill up in less than a day.  Waiting for a Burch to become available on the secondary market, regardless of price, is a daunting proposition.  With midtech blades, these problems, to a certain extent, go away.  Burch's stuff is still hard to find, but the run of Dao midtech knives helped ease the market a little.
Stuff to check out
Like with everything, there is good and bad midtech stuff.  At the bad end, you are paying two to three times as much as you would for a production with no appreciable improvement in quality.  At the good end you are getting something virtually indistinguishable from a custom at 1/3 to 1/2 the price.  The Begg and Burch midtechs I referenced all have excellent reputations.  I have handled a Begg and I can say without much exaggeration that it was among the three or four finest knives I have ever held.  Jason Brous's knives, like the Silent Soldier Flipper, is another well-received midtech.  One of my favorite ultra small run/midtech (the production details are a state secret, you know, the kind that aren't being leaked) knives is the TAD Dauntless Production knife.  Not only does it possess that timeless Dauntless muted beauty: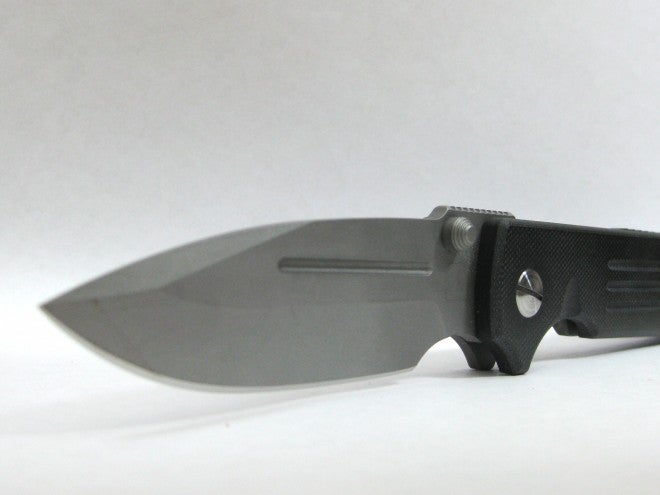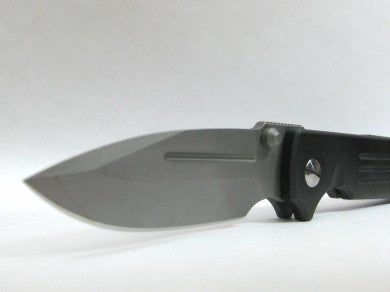 but it also really works.  This knife is truly amazing piece of cutlery–a spare, taut design with excellent cutting performance and custom quality grinds.  At $300 for the G10 version it is a steal, so much so that TAD sells out of them almost instantly.  On the secondary market they routinely sell for more, sometimes as much as two times more.
There are a few stinkers out there.  HTM (Hand-Tech-Made) had trouble with the first few runs of their knives.  Both Nutnfancy and another one of my favorite knife YouTube reviewers, DarkChild57, had the same, serious problems with their knives.  HTM seems to have done well by folks in the customer service department, but the complaints are pretty widespread and pretty similar.  It might be best to wait a while to jump in on their stuff.
Conclusion
Midtech stuff is a great way to get great gear cheap.  Well, maybe not cheap.  A Bodega will run you no less than $850 and all the way up to $1,400, but that is a song compared to a full custom.  And the quality really is there, for the most part.  You also get amazing innovations years ahead of the market.  If you have the dough and the desire, you should check them out.  And if you want a flashlight of equal quality, stay tuned.  I am covering those in the next article.

SHOP NOW