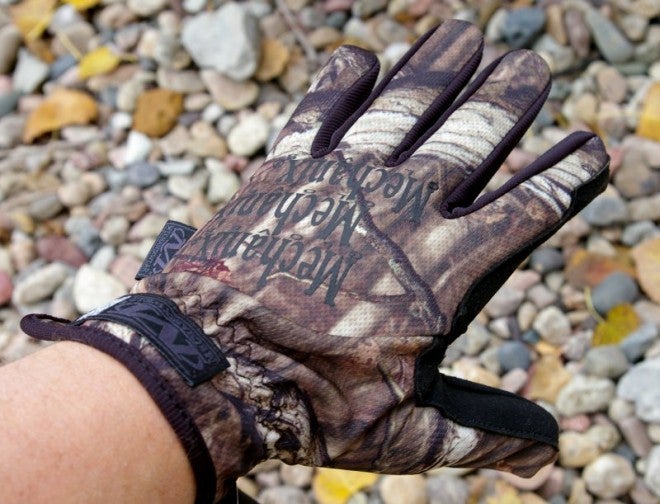 The number one bodily injury since the dawn of mankind is…. yes, you guessed it, hand injuries. Most of those injuries could be prevented with something as simple and comfortable as Mechanix Wear's line of gloves. Protection of course needs to be tuned to the task at hand, with heat, cold, cut resistance, puncture resistance, fire resistance, etc. all being variables. Even a general purpose set of gloves will provide a significant increase in hand protection during a broad array of everyday situations.
Whether you are hunting, hiking, working, weeding, turning bolts, wild mushroom hunting, moving bags of mulch, pushing through brush, or handling previously live game, a pair of gloves is a handy thing to keep your hands clean, warm, and injury-free. As inexpensive, simple, and handy as gloves are at protecting one our most valuable personal assets, we often forget about them as essential outdoor gear, especially in the summer months.
For those who consistently reach for the old-school gloves, you should take a long, hard look at the new breed of form-fitting, ergonomically correct gloves originally created by Mechanix Wear. These gloves are exponentially more comfortable than your standard fare, and they allow a higher level of dexterity, are cooler in hot weather, are warmer in cold weather, and in almost all cases are lighter than the old leather versions.
Higher comfort and more dexterous gloves mean you are not tugging them on and off constantly to do higher detail tasks typically suited for only naked little digits. The Mechanix gloves are on your hands more, which means they can do their job more effectively.
Mechanix offers a number of models, including some with elastic wrist cuffs instead of their standard Velcro secured models. From outfitting the tactically focused military to delivering the ultimate home improvement glove, Mechanix Wear offers a stunning line of gloves customized to fit any task.
Mechanix Hardware and Tactical lines have always appealed to my hand protection needs, however you may find other Mechanix lines which you like better. Various models focus on impact protection, such as their M-Pact line, but others provide simple and light protection such as the Original line. Last fall I picked up Mechanix's newest Winter Armor insulated ($32.99) and Fast Fit ($17.99) gloves, both in Mossy Oak. The Winter Armor have become my new cold weather work gloves, with just enough insulation to keep my hands warm and protected during physical outdoor activities. The Fast Fit gloves feature Mecahnix's elastic cuff slip-on design, which allows quick on/off use without fiddling with a velcro cuff. For hard use I prefer the velcro cuff, but for light duty work to keep your hands clean and injury free the elastic cuff is perfect.
Try out a set of Mechanix Wear gloves and it will change you perspective of what you can do with gloves on. We already protect our eyes and ears during outdoor sporting activities, so start protecting your next most valuable outdoor asset.
SHOP NOW