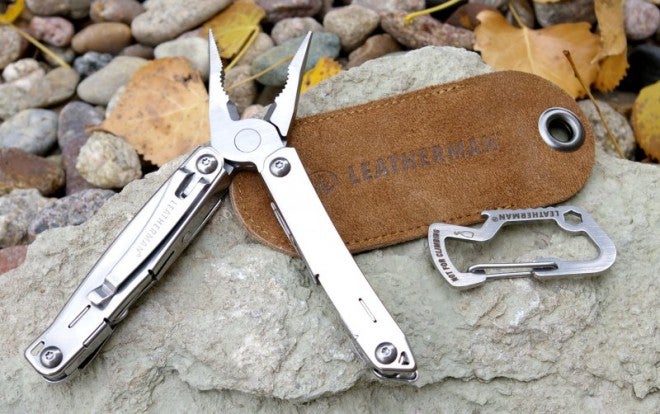 I have been a fan of Leatherman Multi-Tools since Tim Leatherman's original multi-tool. That original tool was used so hard that it actually had to be replaced. Sure, I could have sent it back to Leatherman under their 25-year warranty, but karma prevailed and I happily slapped down another $40 for replacement. Over the years, I have purchased another dozen Leathermans and seem to have one stashed in every vehicle, pack, and tool drawer around the house. In the last five years, I have become a bit picky about which tools should be on a survival based multi-tool and which are just extra weight. Cruising the aisles of my local sporting goods retailer, the Sidekick and Rebar caught my eye because they featured just the right combo of features in two distinctly different packages.
From a spec and finish perspective the two multi-tools are very similar. Leatherman's typical high-quality fit and finish is reflected in these solid stainless steel multi-tools. From a feel perspective the intent of each tool is clear the moment you pick them up. When comparing the Sidekick to the Rebar, the Rebar is a purpose-built hard use tool with thicker, stronger, and longer tools and a more substantial handle. The Sidekick is actually only a little heavier but feels substantially lighter due to a more compact package. The Rebar gives you more substantial feeling full-sized locking tools and the Sidekick gives you a more compact package designed for more casual, use which can take the place of a pocket knife clipped to your pocket.
The features I believe are critical to a general survival multi-tool include locking knife blades, bottle opener, can opener, lanyard ring, standard screwdriver, phillips screwdriver, ruler, saw, small screwdriver, pliers, wire cutters, Crimper, wire stripper, and file. These allow you to cut, fix, scavenge, and fabricate pretty much anything with the the exception of something that requires an end mill and CNC machine.
Sidekick
The mid-sized Sidekick really is a tool designed more for casual, everyday use with a somewhat reduced tool size. The same quality and strength is there, just in a slightly smaller package. The one-handed operation of the locking saw and knife blades is a feature I love on this tool, but that feature comes with the sacrifice of a slightly bulkier tool.
To prevent bulkiness on the Sidekick, Leatherman shortened many of the nested internal tools. In most cases it does not make a difference, but on the file and serrated knife you do lose just a little working length. To increase the utility Leatherman attached a pocket clip for tip-down carry of the thumb-opening utility blade. For about the same size as a pocket knife, you have an entire tool package that still clips to your pocket and offered one-handed blade deployment.
Also included with the Leatherman Sidekick is a slipcase for an executive type carry and carabiner tool which I did not find particularly useful other than as a nice add-on to my key chain. One of the features I know some will be excited over is spring-loaded set of plier jaws. But I'm not a fan of the spring-loaded design, since I often use the pliers as a third hand to hold a piece of wire for soldering or to tie a fly; but a rubber band over the handles solves that problem. I also would have also liked to see full-length ruler markings on the side, versus the rather limiting 1.5″ ruler markings.
Rebar
The Rebar is a full-sized tool, close to the original Leatherman but just a bit thicker. The Rebar is all about packing more into the original standard sized package. Added to the original Leatherman's features are a serrated blade, saw, awl with eyelet for sewing, and replaceable wire cutters in the plier jaws. Also, all tools lock open, and the plier jaws are not spring-loaded. This is the Leatherman I wanted back when the original was introduced, and it addresses every shortcoming and will most likely be the new "standard" model for Leatherman and a long time favorite.
Final thoughts
The Sidekick and Rebar really should not be compared side to side as they have different intents. One is easy to clip to your jeans, and the other is a full-sized brute of a workhorse.
For a tool to use daily and toss into your jeans the Sidekick is a great choice. For a bug-out bag, survival kit or toolbox I would like the Rebar. You cannot go wrong with either… after all they are Leathermans.
LEATHERMAN REBAR
Needlenose Pliers
Regular Pliers
Premium Steel Replaceable Wire Cutters
Premium Steel Replaceable Hard-wire Cutters
Electrical Crimper
420HC Knife
420HC Serrated Knife
Wood/Metal File
Saw
Small Screwdriver
Large Screwdriver
Phillips Screwdriver
Awl w/Thread Loop
Ruler (8 inches/20 cm)
Bottle Opener
Can Opener
Wire Stripper
Lanyard Ring
All Locking Blades and Tools
Stainless Steel Body
Stainless Steel Handles
Black Oxide Version Available
25-Year Warranty
4 in. | 10.16 cm (Closed)
6.7 oz | 189.94 g (Weight)
2.9 in | 7.36 cm (Blade Length)
LEATHERMAN SIDEKICK SPECS
Spring-action Needlenose Pliers
Spring-action Regular Pliers
Spring-action Wire Cutters
420HC Knife
420HC Serrated Knife
Wood/Metal File
Saw
Small Screwdriver
Medium Screwdriver
Phillips Screwdriver
Ruler (1.5 in)
Bottle Opener
Can Opener
Wire Stripper
Carabiner Accessory: Hex Bit Driver and Bottle Opener
Lanyard Ring
Removeable Pocket Clip
Stainless Steel Body
All Locking Outside Blades
Leather Sleeve
Stainless Steel Handles
25-year Warranty
3.8 in | 9.7 cm (Closed)
7 oz | 198.4 g (Weight)
2.6 in | 6.6 cm (Blade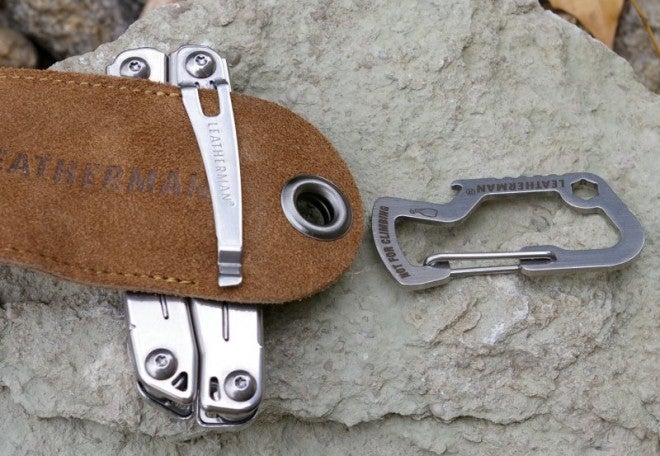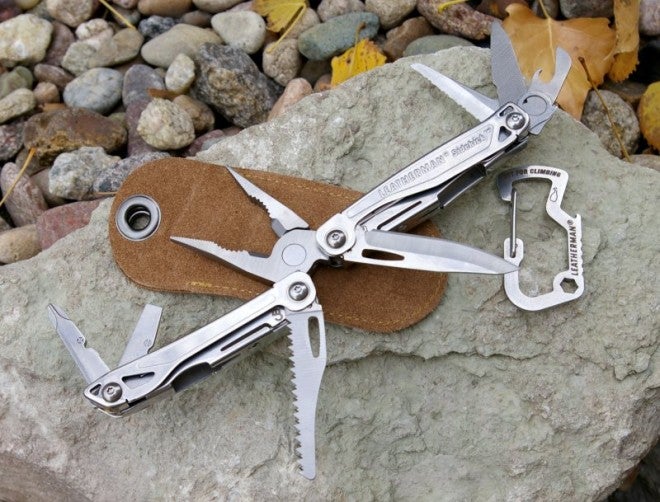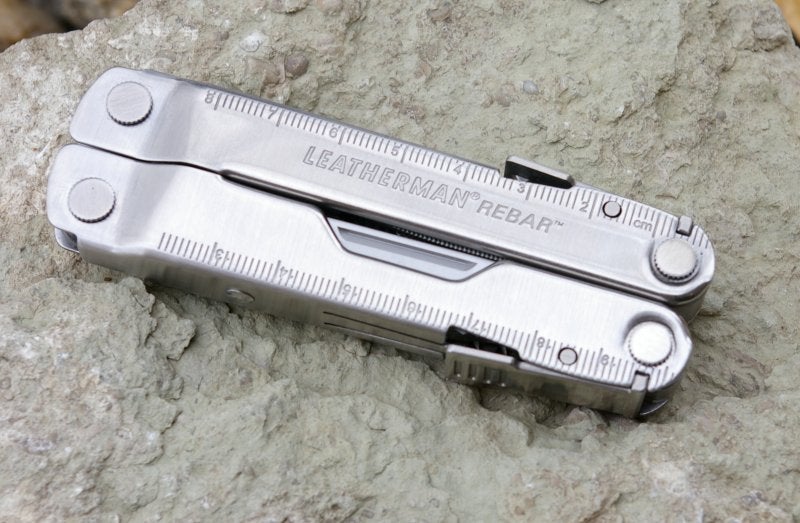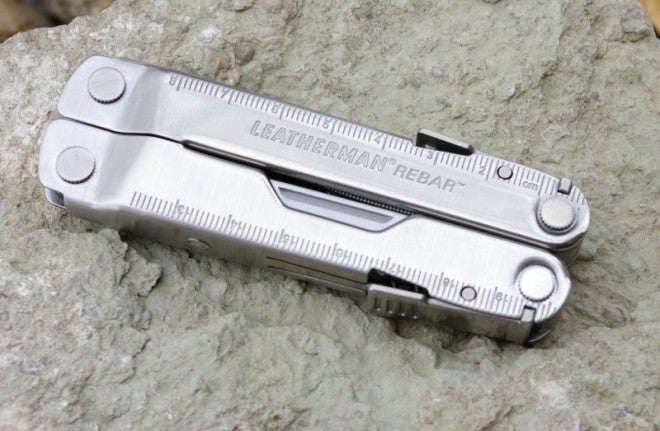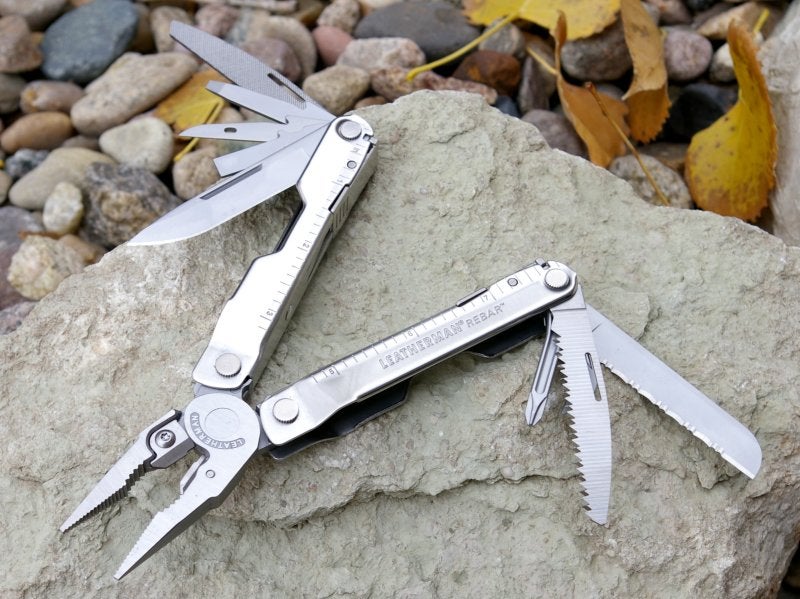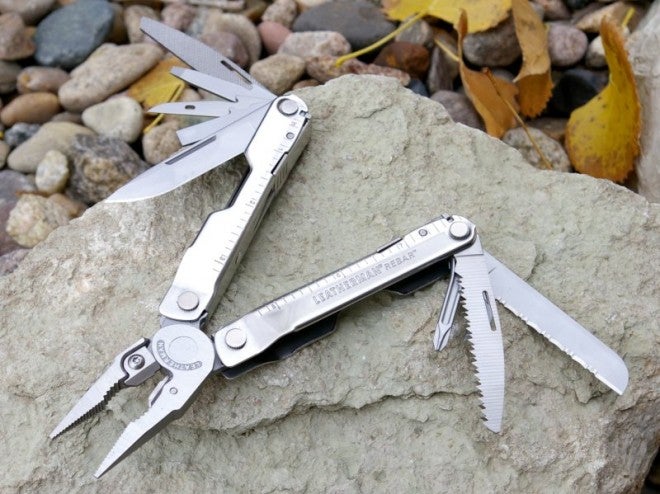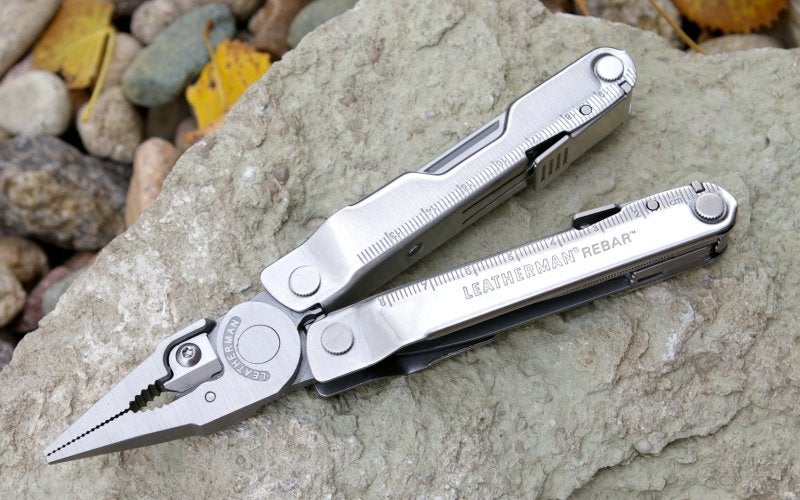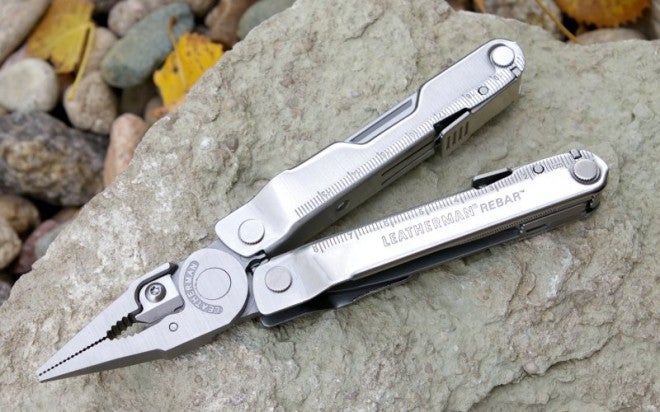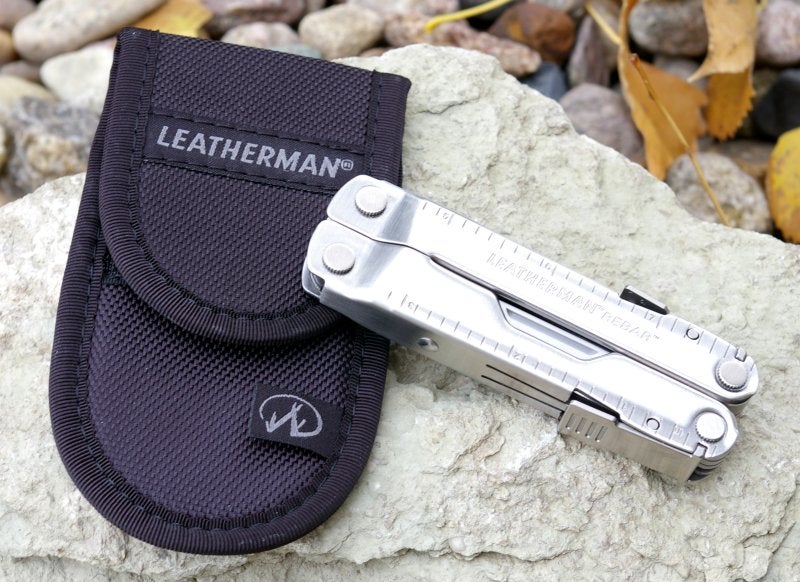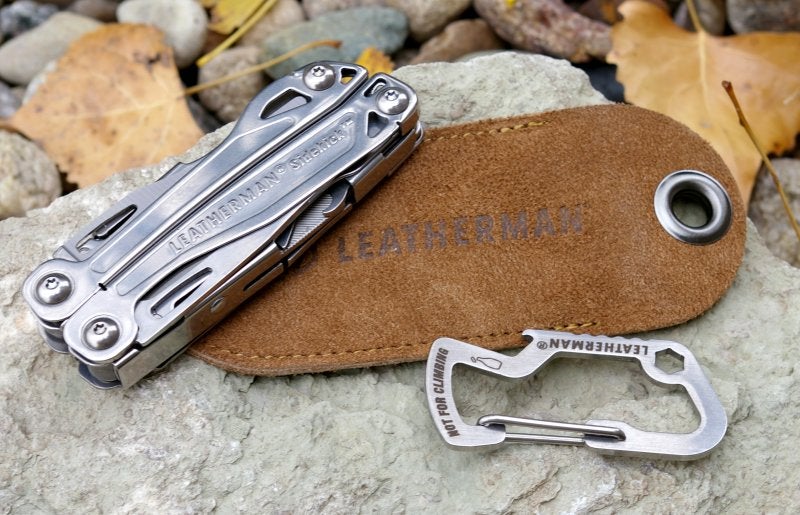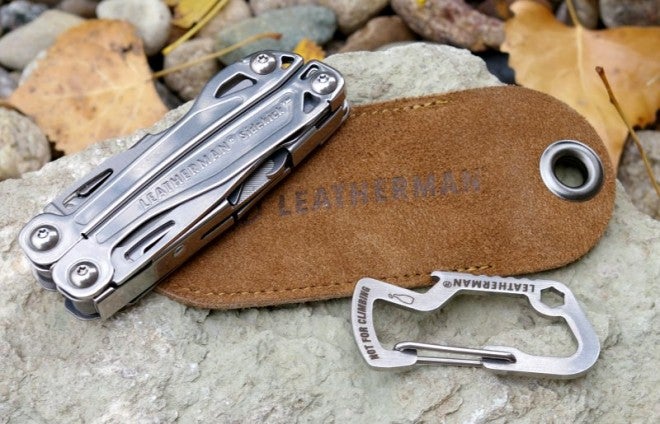 SHOP NOW