Deer hunters: carry a backpack, and pack a pistol
Dr. John Woods 07.15.13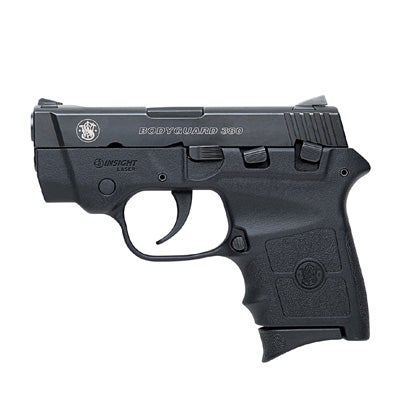 It's common these days for hunters to carry a bag or backpack to stow essential gear and assorted hunting items like a cell phone, extra ammo, knife, flashlight, calls, a canteen, binoculars, and such. Now that most hunters use an ATV or electric hunting vehicle, it's easy to carry along extra gear just in case it may be needed.
The longest trek from a parked ATV or from camp to a hunting stand that any deer hunter undertakes is probably under a mile in distance. So throwing a backpack over the shoulder is a feasible way to tote necessary hunting gear to the woods.
A backpack can easily be strapped to a tree stand or put in the corner of a shooting house for easy access. With all the deer hunting gadgets available these days it is just part of the hunting game to have them along. Other items for comfort sake are also just plain nice to have. Every deer hunter could use some type of hunting bag.
Another item that I've started to carry in my hunting backpack is a handgun. That might raise a few eyebrows in certain circles, but there is nothing sinister about it. A handgun can make a handy tool for a number of purposes while hunting when and where it is legal.
A backup handgun in a backpack can have several uses. It could be used to finish off a game animal that did not succumb to an initial hunting shot. Many hunters have been faced with that situation. It seems more quick and humane to use a handgun for this purpose than a high powered hunting rifle.
A backpack pistol can also be used for signaling. If you have ever been lost in big woods before then you know what I mean. Sure, we carry cell phones and radios, but sometimes they may not work or they're out of range. With a standing rule in camp that three shots means a summons for help, having a handgun along becomes a smart choice.
Early in the hunting season it is not uncommon to come across a nasty snake or two in the woods or around camp. Last year I was standing under my cabin when I looked up to see a water moccasin crawling around the end of my four-wheeler. Lucky for me I had a shovel within reach. In the woods, a small handgun would be just the ticket for a fanged encounter that might turn aggressive.
Finally, there are sound personal protection reasons to carry a handgun while hunting. Sound bizarre? A hunting season never goes by now without our camp having a confrontation with a poacher or a trespasser. Usually they are hunting as well and carrying a firearm.
Dozens of choices exist in both revolvers and pistols in a wide range of sizes and calibers. A backpack pistol definitely does not have to be a "Dirty Harry" 44 magnum, but it probably shouldn't be a mere pipsqueak either.
Having established those book-end parameters, I have one new handgun to recommend as an ideal candidate: the Smith and Wesson Bodyguard in .380 ACP. This new semi-auto pistol caught my eye at the last SHOT Show in Las Vegas.
The Bodyguard is exceedingly lightweight, consisting of a polymer frame with stainless steel slide and barrel construction and weighing only 11.85 ounces. The pistol comes with drift adjustable open quasi-combat type sights. Ammo capacity is 6+1. The barrel is only 2.75 inches, and the overall length 5.25 inches. The gun's finish is a subdued matte black.
Under the front barrel muzzle is a built in Insight laser beam light with three modes. The control button is housed in the side of the frame unit, and is completely integral with the design of the whole pistol. The pistol is double-action only, meaning there is no external hammer to cock. Just thumb the manual safety off and pull the trigger to fire. It's perfect for a hunter's backpack.