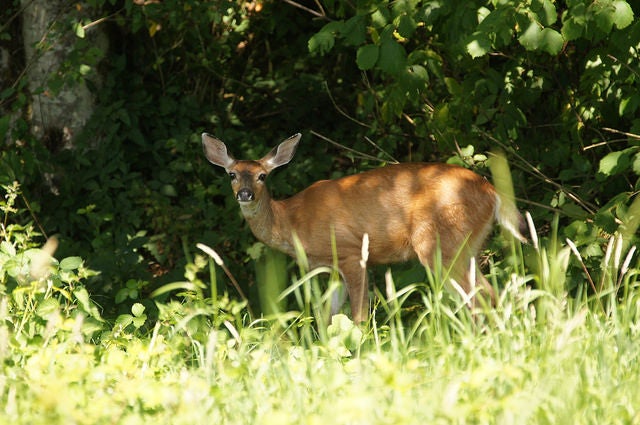 I recently came across this post on Texas Hunting Form that talks about a preference between deer meat and hog meat. It's difficult to make a side-by-side comparison but when it comes down to it I choose venison.
[polldaddy poll=7404046]
This post got me thinking about my favorite venison recipe. You can enjoy this for breakfast, lunch, and dinner.
Venison Casserole
8 eggs
2 lbs of hash browns
1 red bell pepper
1 large onion
1 lb of ground venison
3 cloves of garlic
2 ½ cups of cheddar cheese
1 cup of milk
Salt and pepper to taste
Directions
1. Preheat oven to 350 degrees.
2. Fry hash browns with red bell pepper and onion until brown.
3. Grease a casserole dish with butter and line with the cooked hash browns.
4. Cook venison and garlic until done (you can use the same pan if you don't like dishes!).
5. Sprinkle ½ cup of the cheddar cheese on top of the hash browns.
6. Put the cooked venison on top of that.
7. Beat the 8 eggs and 1 cup of milk with salt and pepper. Pour mixture over venison.
8. Top with remaining 2 cups of cheese.
9. Bake for 45 – 50 minutes.