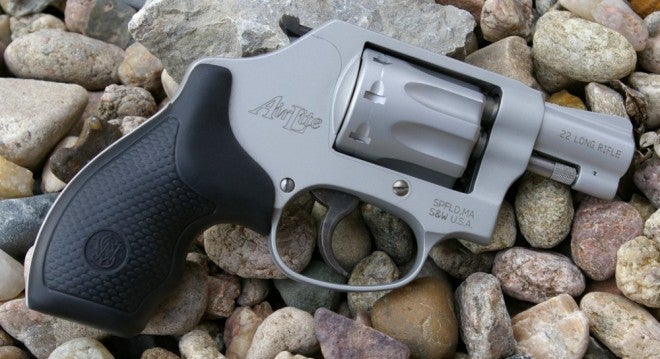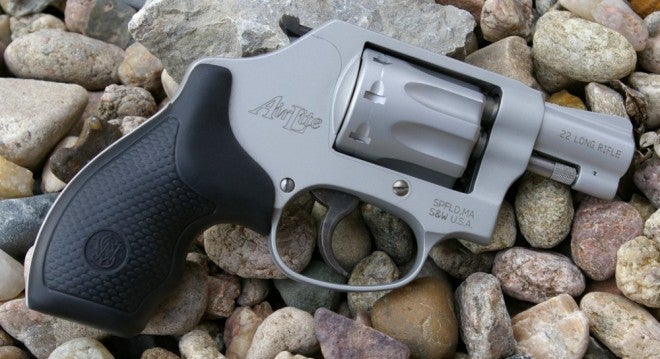 When considering a .22LR pistol, most of us think of a 4"-6" barrel, but Smith and Wesson has a snub-nose, AirLite revolver option for .22LR rimfire fans. If you're just walking trails and want to assure you have something to take care of aggressive critters along the way, a small, ultralight, 8-round snubby in .22LR is a sensible choice. Regardless of your training, trail, survival or hunting reasons, most folks can quickly rationalize the feathery 10.8oz S&W AirLite 317.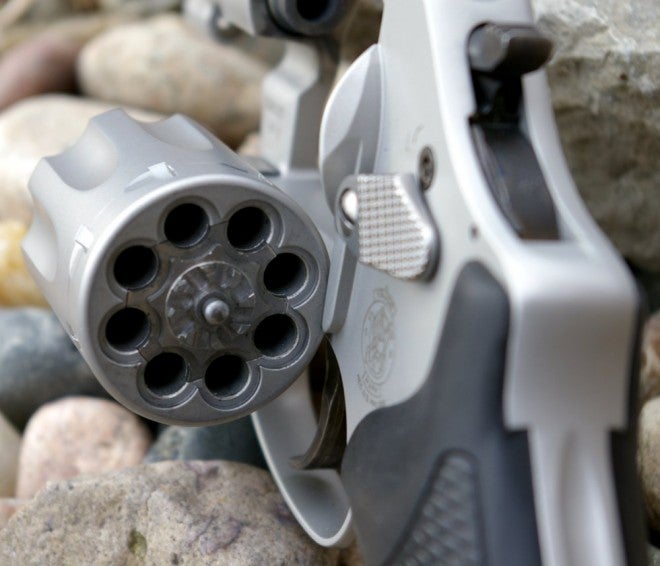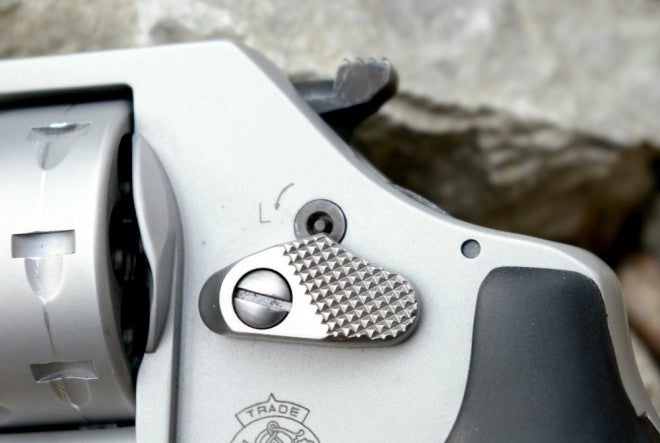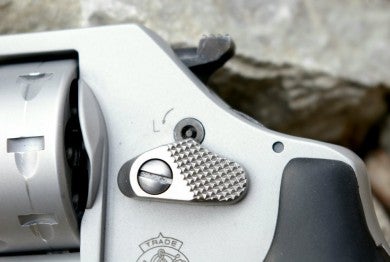 Although the gun has the felt weight of a couple wine corks when in the pocket, it still feels like a very high quality piece due to S&W's attention to detail. Typically, .22LR pistols downsized from other larger calibers are designed to hit a low price point, so quality suffers. But that is definitely not the case with the 317. It's the little details like finish consistency, softly radiused edges, and the perfect ergonomics of the grip that add up to a premium finished revolver equal to any other caliber.
The S&W AirLite 317 fits a niche in the market as the lightest high-capacity snub nosed .22 revolver out there.
The 317 is equipped with fixed front and rear sights, a smooth trigger pull, and a bobbed hammer. There are other often missed details and refinements that set the 317 apart, such as the lanyard attachment on the grip backstrap, the inlet on the underside of the trigger guard to shed just a little extra weight, a trigger/child lock mechanism to prevent unauthorized use without the special unlocking key, and obviously the 8-round capacity. (Of course, the inclusion of the trigger lock is for many folks a bug and not a feature. But we won't wade into that controversy here.)
Smith and Wesson's famously smooth trigger pull allows you to easily stage the trigger for accurate double action shooting. If you do decide to cock the bobbed hammer for single action shooting then you'll be rewarded with greater accuracy and a very crisp, light trigger with no take-up. The .22LR rounds are short which means that, although this is a small-frame, snub-nosed revolver, the extractor provides more than full length reliable extraction of spent cases.
Fixed sights have limitations on .22LR pistols. My S&W 317 shot slightly to the right during my 15 yard accuracy test. With CCI Mini-Mags, and a number of high-velocity "Tactical AR" .22LR rounds I saw consistent 1" groups at 15 yards off sandbags, which allowed me to pretty consistently hit my rabbit spinner target off hand at those same distances. I would definitely feel comfortable using this as a trail or survival hunting pistol to bag a rabbit or squirrel, or with some of the CCI 22LR bird shot rounds to take down snakes and birds at close range.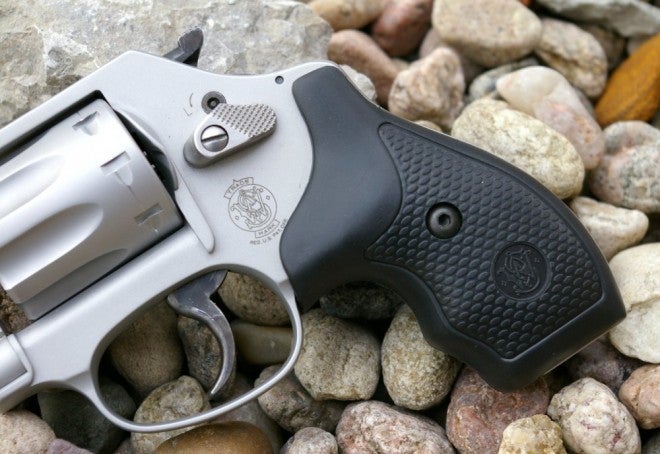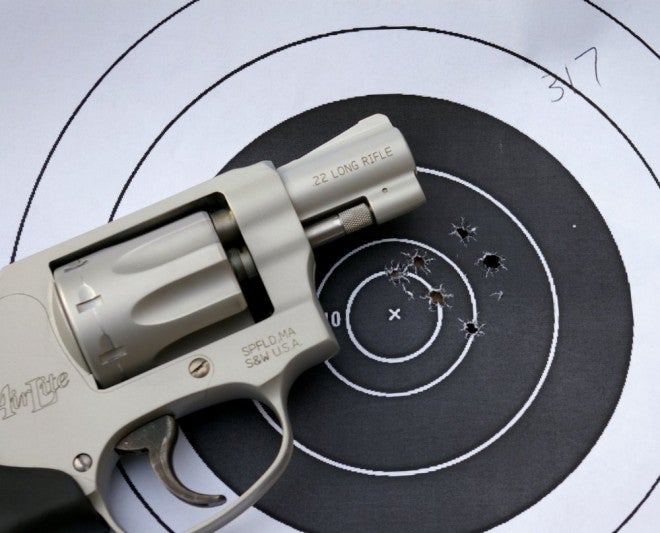 There is one downside to the excellent fit, finish, quality, and function, and that downside is the price. You will spend as much on this gun as you will for a S&W Airlite .38 Special variant, but the sunny side of the cost equation is that the .22LR gun so inexpensive to shoot that it could pay for itself as a training revolver for your larger carry gun in a year or so.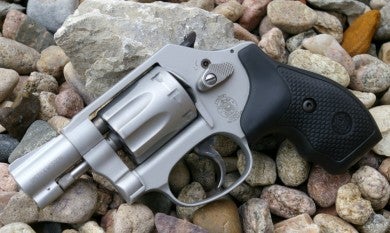 SPECS
S&W Model 317
MSRP $699.00
Street $550
SKU:160222
Model: 317
Caliber: .22 LR
Capacity: 8 Rounds
Barrel Length: 1.875″ / 4.7 cm
Front Sight: Integral
Rear Sight: Fixed
Grip: Synthetic
Action: Single/Double Action
Frame Size: Small – Exposed Hammer
Finish: Clear Coat
Overall Length: 6 1/4″
Material: Aluminum Alloy Frame
Aluminum Alloy Cylinder
Weight Empty: 10.8 oz / 306.2 g