Designing Meaningful Practice Targets
Oleg Volk 11.04.13

Most of us own accurate weapons. It's not a great feat to hit a sheet of typing paper at 200 yards with any rifle, nor the same sheet at 10 yards with pistol. The guns themselves are usually more accurate than that, and most shooters can learn fairly quickly to shoot at least half as well permitted by the mechanics of the barrel, sights, and trigger.
Despite all of this, we often miss in the field. I am not talking about life or death defensive situation, but rather something as nonthreatening as a deer or a hog hunt. Trained soldiers miss as often against foes who are well within theoretical range, even when not under return fire. Part of the difficulty comes from imperfect visibility, lack of support for the weapons, or shooter fatigue. Another part of the problem is the use of unrealistic training targets.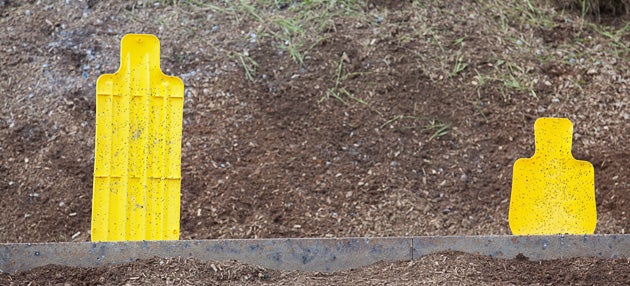 Not even during the 18th century had any military worn uniforms as bright as these targets are. They work great for learning the capabilities of a weapon at a range but should be abandoned once proficiency has been reached. Your foe is more likely to look like the gentlemen below: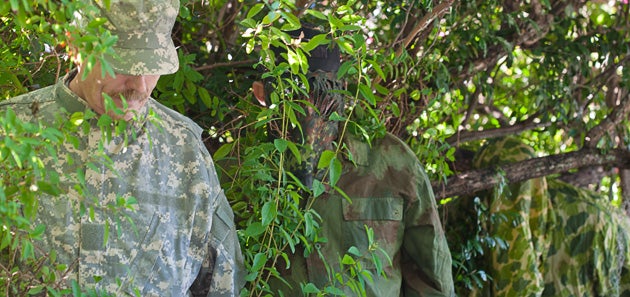 Once you are confident in your ability to hit a high-visibility target at the range of your choice, switch to more realistic low-contrast targets. A brown grocery bag modified with a bit of green or gray spray paint through a stencil works well, especially if you can place it directly on the berm of an outdoor range. The bags approximate a human torso in size, making them also suitable for rangefinding practice.
Distance estimation is also a factor in the real world, so stop shooting at 100, 200, and 300 meters (or yards). Place the targets randomly at intermediate ranges instead. To make range estimation more challenging, remember that real-world foes hide behind cover rather than standing in the open. Make irregularly-shaped targets by cutting cardboard boxes into several pieces to simulate exposed parts of enemy personnel.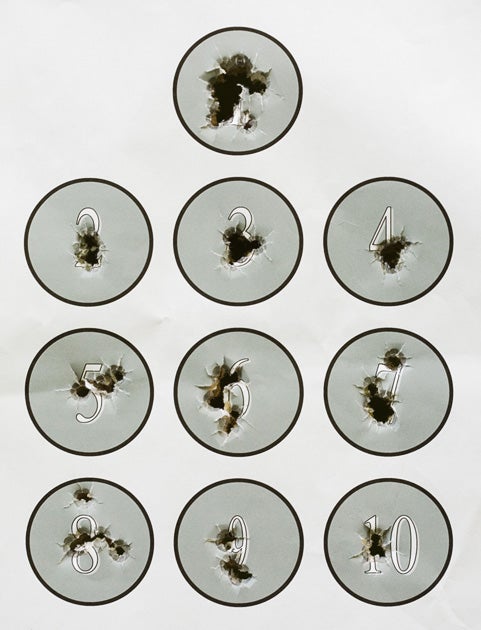 High-visibility targets do have their uses. The dot target above is perfect for learning trigger control. Just don't assume that being a fearsome dot-killer would translate directly into battle prowess.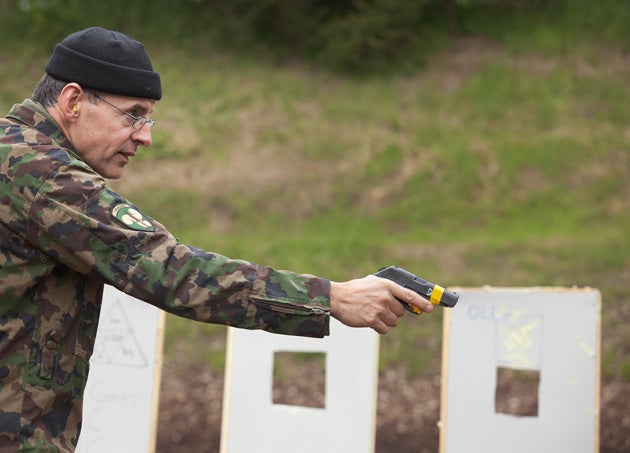 Seen during Swiss army training, the hole target is excellent for learning to shoot quicker once the necessary degree of accuracy has been reached. Any shot passing through the hand-sized opening is good enough, while any stray bullets hitting around it allow the instructor to see which aspect of the shooting technique is lacking. For a slightly greater challenge, make two or three openings of different size and practice shooting each in turn just quickly enough to avoid hitting paper.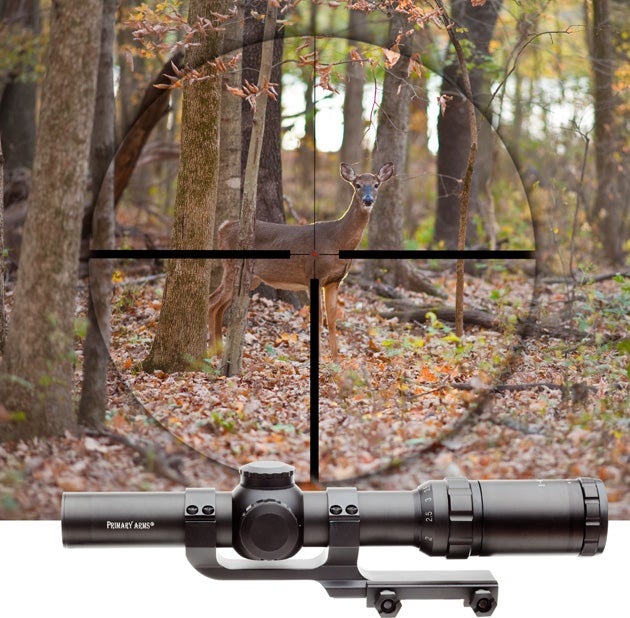 During an actual hunt, a deer is more likely to try sneaking past you at speed during the low light hours. Aiming at a brown streak on a brownish background is a lot harder that the distance and the actual size of the target would indicate.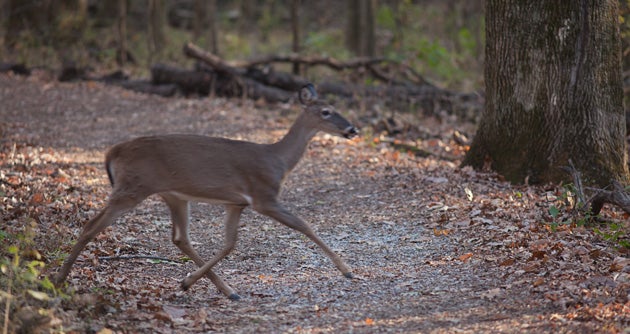 Aiming at moving targets is especially difficult with iron sights, as movement attracts the eye away from the front sight focus. The same is true in defensive firefights: it's hard to focus on the front sight when something dangerous is afoot a few yards further out.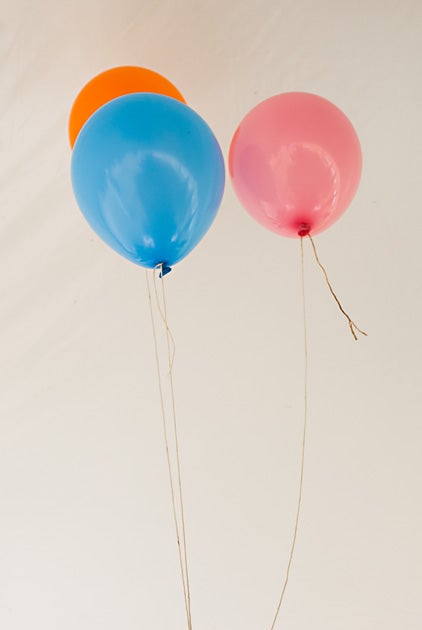 Party balloons are cheap and easy to put up, and they move in the wind. Available in different colors, they can designate shoot/no shoot targets commingled for a considerable challenge in the shooting. Hits are very obvious. As with paper and steel, a little matte paint can make them harder to see. In size, most approximate the vitals of a man or a deer.
This list of targets is far from complete. The point of listing these examples is to encourage all shooters to make the most of every range trip and every round fired. Instead of just making noise, learn something about yourself, your gun, and your optics. There's more bragging rights in bagging a brown grocery sack hiding on an earthy berm offhand at 167 yards than in punching the same 100 yard bullseye over and over again with a sandbagged rifle.