'Tis the season to go bowhunting – or to buy some gear for your favorite bowhunter. In this installment of our Holiday Gift Guide, we have a few archery and bowhunting-related suggestions that are guaranteed to spread some Christmas cheer. And if you missed our previous installment on hunting and shooting accessories, then be sure to check it out.
Rinehart 18 to 1 Target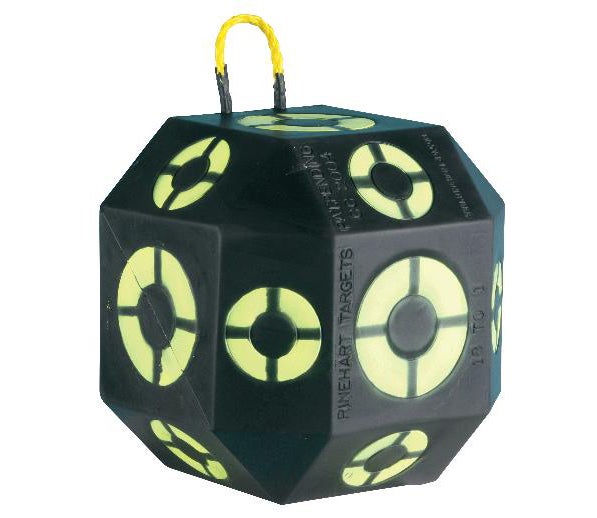 Every archer needs a great target. There are a lot of cheap layered foam targets out there that are good, but after a few broadheads your field points tend to blow right through them. Then there are some enclosed foam targets that are super durable, but you can't use broadheads with these. Enter the Rinehart 18 to 1 Target.
Rinehart has a great reputation for making one of the best targets in the industry, but they can be a little pricey. The price is justified by the quality. They last forever, despite abuse. The 18 to 1 isn't cheap by any standards, but for the amount of abuse it can take and its lightweight, portable design, $119 is a heck of a deal. I've used the 18 to 1 with broadheads and field points and have never had a pass through. When brand new, it can be a little tough to remove the arrows, but that goes with any new, high quality target. Its portable design makes it great for practically any shooting scenario. If you travel to hunt, then it's a great target to throw in the truck for the long haul and have on hand to check your bow is still on target once you arrive.
Rinehart is so confident of its durability that it's guaranteed for the first year. If you can shoot out all 18 targets in a year, they'll give you a new one for free. I've known several folks that have taken the guarantee as a challenge, and I've yet to see one that wouldn't stop an arrow after a year of torture.
Any archer would love to see this target under the tree this December!
Rinehart 18 to 1 Archery Target: Click Here
G5 T3 Broadhead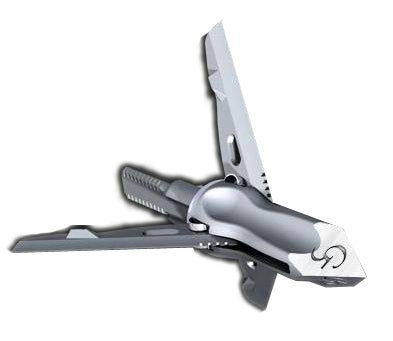 I'm the eternal skeptic when it comes to almost all archery gear, especially if it has additional moving parts. Up until recently I've been a die hard fan of fixed blade broadheads. However, the design of the T3 from G5 had me intrigued because it didn't use any rubber bands or easy to lose clips. I've used the G5 Montec with good results, but I love the idea of a bigger cutting surface with less surface area to potentially affect arrow flight. If there is a bowhunter on your Christmas list or you're in the market for new broadheads, then these should top your list.
I switched over to the T3 this season, and while I've only killed one deer with it, I'm very happy with its performance. I was initially very impressed with how well they flew in pre-season practice, but now that I've made a successful kill, I have seen just how devastating  and incredibly durable the broadhead is. I remember when I first opened them, I thought, "Those thin blades are going to be destroyed after shooting them through an animal." But they were still sharp after going through a deer and getting buried in the ground.
The design does present some challenges, the first of which is how to assemble them. It's not easy to see how the blades deploy. Also, if you aren't careful when placing an arrow in your quiver, you could accidentally deploy some of the blades by pushing it into the foam. I always check each arrow as I remove it from the quiver. Once you get the hang of the assembly, though, it's a breeze. The first time can get a little confusing, though.
Overall, the G5 T3 is a durable and effective broadhead that will be right at home in your quiver.
G-5 T3 Broadhead: Click Here
G5 Mag Loc Quiver
There are a lot of quivers on the market, but when it comes to quality, features, and price, the G5 Mag Loc quiver is at the top. It's a solid quiver that retails for $64.99 and will make any archer happy.
The G5 is a two-piece, sight-mounted quiver that comes with a foam insert to accommodate fixed blade broadheads. You can leave the foam out, and there are little rubber cups to hold your mechanical broadheads without the risk of accidental deployment when inserting or removing your arrows. It holds your arrows securely, so you won't have to worry about them coming loose when hitting brush and branches on the way to your stand.
The Mag-Loc quiver attaches to the mount by a magnet and lock. Sliding a silent lever locks the quiver to the mount, but what's great is how securely the magnet holds it in place even when it isn't locked. What I love most is how quiet it is. There is no plastic clip or anything to make noise when attaching or detaching it from the bow. The frame is made from lightweight magnesium and has various mounting holes to allow easy placement adjustment to accommodate arrows of any length, regardless of the axle to axle length. One last feature is the little pieces of rubber on the hood. These are there to help reduce vibration when shooting.
Overall, this a great quiver that is highly durable, highly adjustable, full of features, and offered at a great price.
G-5 Mag LOK Bow Quiver: Click Here
Arizona EZ Fletch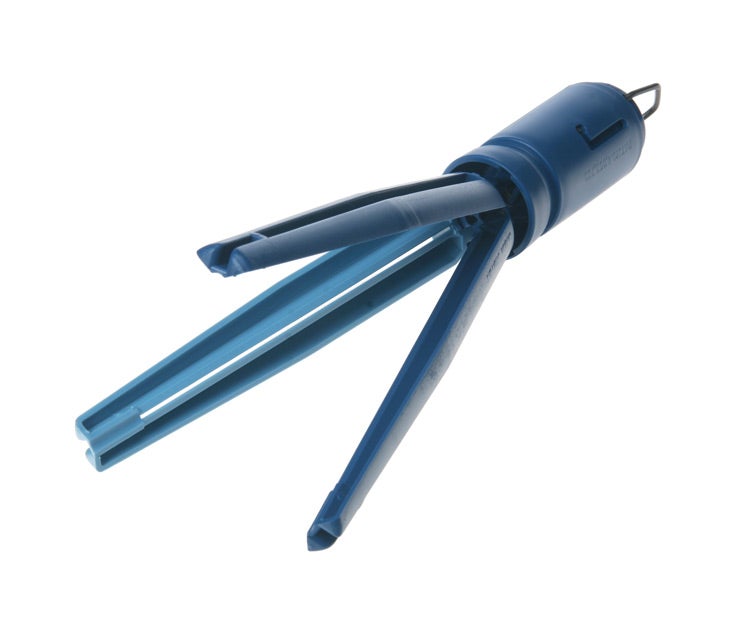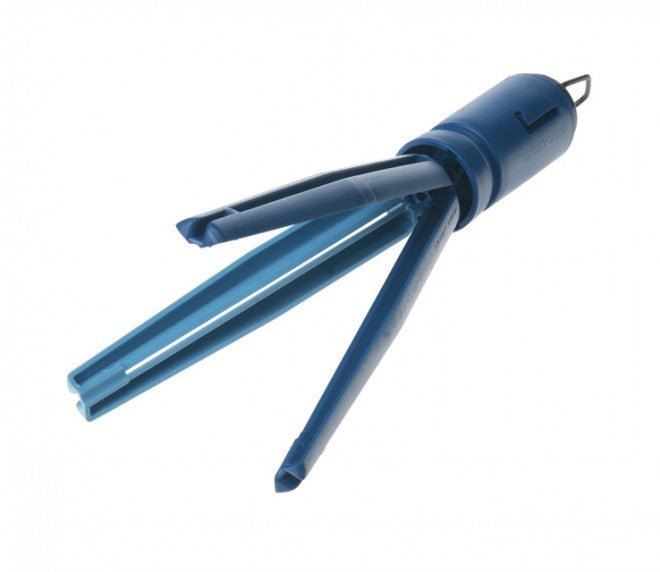 Archery gets expensive quickly, especially if you are first starting out. There is always more gear that you need. There are services to fix, repair, or set up almost anything for your bow, but paying someone every time you need something fixed gets even more expensive. One of the best ways to save money and further your archery obsession is to fletch your own arrows. Or if there's an archer on your gift list, then this is right up their alley!
There are quite a few fletching jigs out there, and some can be a bit of an investment for what is basically holding a piece of plastic onto an arrow. The Arizona EZ Fletch, at only $49.99, is not only affordable, but it easily and accurately installs your fletchings. I've been using my Arizona EZ Fletch for well over a year now and have had great success with it. Plus, it's fun fletching your own arrows. It gives you a sense of ownership over part of the process of preparing for the hunt.
Another benefit of the Arizona EZ Fletch, aside from its price, is the fact that it glues all three veins at once, whereas traditional fletching jigs do them one at a time. Simply place a fletching in each slot on the three arms, add your fletching glue, close it up, and let it dry for a bit. Just like that, one arrow is done and you're on to the next.
Arizona EZ Fletcher Carbon Straight Fletch: Click Here