You have a buddy that always asks you for your bottle opener at the bar. He's been a good friend, listened when you had issues, warned you when your beer goggles were kicking in, and generally been a stand up guy. He does not have edgeaphobia either. So you think that it might be time to set him up with something cool.
Or maybe instead of a buddy, it's your significant other. As the winter moves in and robs us of daylight, the walk to the car is extra dark. Maybe a little, tiny light would work. Or maybe you're thinking that a little gadget might make life easier if your Dad had it on him at all times. This is a gift guide for them, not you.
(If your friends and family have Dozier customs for hunting, skip this list. If not, read on.)
Department stores seem extra crammed with junky wind up lights this time of year. Skip the crap and get the good stuff. Everything on this list and the list in Part II is under $30 (excluding shipping; how the heck am I supposed to know where you live?).
Maratac AAA Flashlight: This thing is a little flamethrower, hitting 115 lumens on high from a standard 1xAAA battery. It has a friction clip and starts in medium, neither of which I like, but the form factor, price, standard battery format, and chosen lumens outputs are all very good. If you can, the v.2 edition starts in low which seems better, but has no medium and has a lower high. I think the trade offs are worth it, but they may be out of stock. Last year for Mother's Day I got one for my Mom, who is a huge fraidy cat, and she takes it with her jogging.

SHOP NOW
Victorinox Swiss Army Knife Alox Cadet
: Honest to God there is nothing I have reviewed that I think is as universally appealing or useful as the Alox Cadet. The normal red Cellidor handles are nice, but they are nothing like the checkered Alox. Alox hides scratches, swirls, and dings like nothing else, and it is substantially thinner. If you can carry a pack of gum, you can carry an Alox Cadet. The tool compliment is perfect, understanding, of course, that something this small can't really have pliers or scissors. A pair of drivers, a nice blade, a file, a cap lifter, and a can opener (that can be used for other things) make this the best SAK on a tool per ounce basis. Nothing here is useless.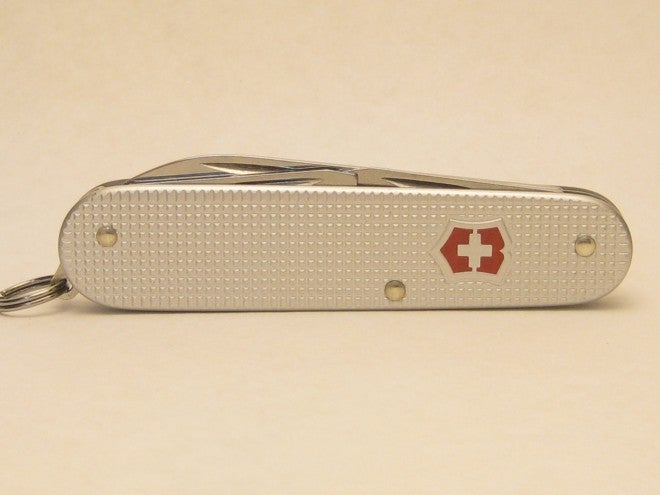 It's hard to overstate just how good the Cadet is. It works well in a dozen different situations, from a fancy dinner to the great out-of-doors. It has a clean aesthetic to it that fortunately doesn't look like the Apple aesthetic that everyone is adopting. And the tools themselves work marvelously well. It's really striking to stack up the Victorinox tools against some of the more high-end brands. They hang in there with the Benchmades of the world quite nicely.
Tombow Air Press: Everyone and their mother likes the Fisher Space Pen. I like it, but its clip is terrible. Also, the slick body can be hard to hold on to in cold or wet conditions, precisely where the pen is designed to work best. The Air Press is the Fisher Space Pen Japan-style.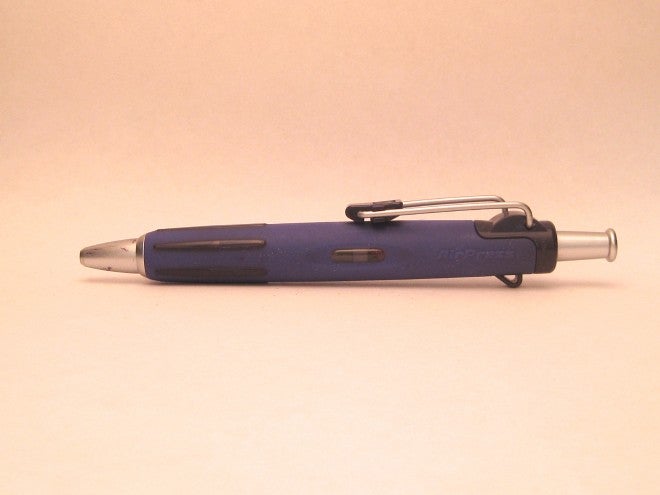 No, there is no Hello Kitty logo; it's just a very technical looking pen. The cool twist is that the refill is not held under pressure, but pressurized by depressing the knock (the clicky) on the rear of the pen. Don't worry, excessive clicking has yet to cause my Air Press to explode. The pen is not available in US stores, but it is readily available online at places like Amazon and Jet Pens for well under $10. It also has a rubberized coating that makes the pens super grippy in all conditions. It's not as hardy as the all metal Space Pen, but its a half to a third the price.
SHOP NOW
CRKT Drifter
: I did a
budget blade shoot out
on my site, and after carefully choosing among sub $25 knives, the Drifter came out on top as the "King of the Budget Blades."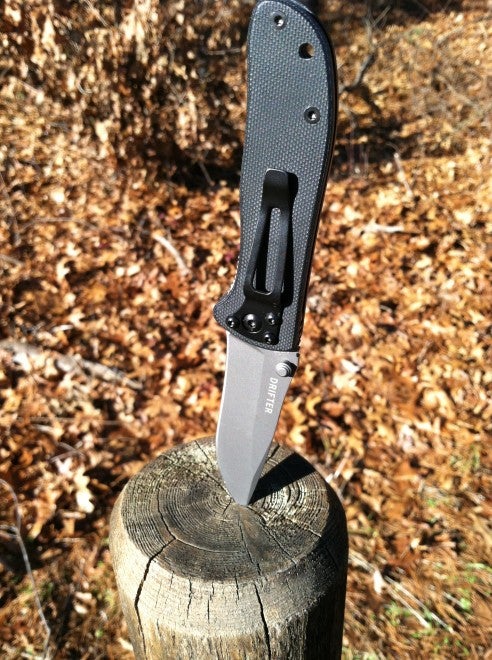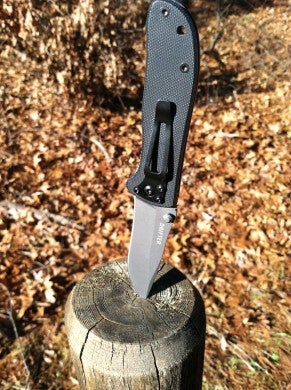 There is no question in my mind that this is the best value in knives, assuming that you want to avoid brands like Navy, Bee, and Elan whose warranty is as dodgey as their scruples regarding intellectual property. Now, the Drifter is a Chinese made knife and probably made for CRKT by San Ren Mu, but if you have a problem you can call CRKT and get solutions. Oh, and save a few bucks and get the G10 version. It's the same knife, minus the framelock (unnecessary) and a few tenths of an ounce (yipee!).
Kershaw Chill: Though it is not quite the blade the Drifter is, largely because of the stain-prone bead blasted 8Cr13MoV, the Chill is one of the best flipping knives I have ever used.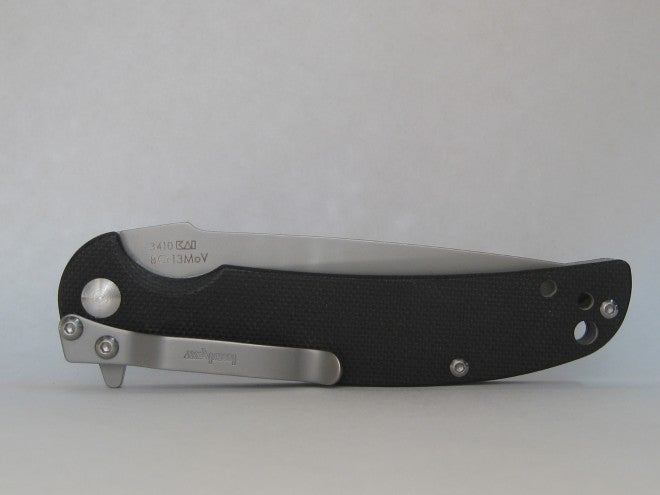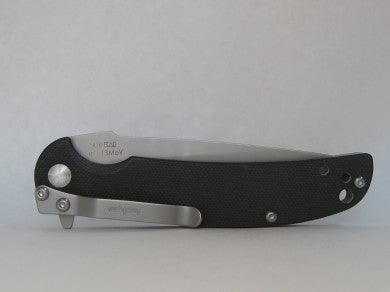 It flips exceptionally well, like a $150-high-production-knife well. The knife is also very thin and light, cramming in a ton of blade to the handle. For around $20 this is a great choice for that fidgety friend that just stopped smoking and needs something to do with their hands.
Gerber Shard: The Shard was originally swag Gerber gave out for a trade show. It was so popular among the gear cognescenti that a petition was started and Gerber decided to make the Shard for the general public. Good decision. This is one hell of a one-piece multitool.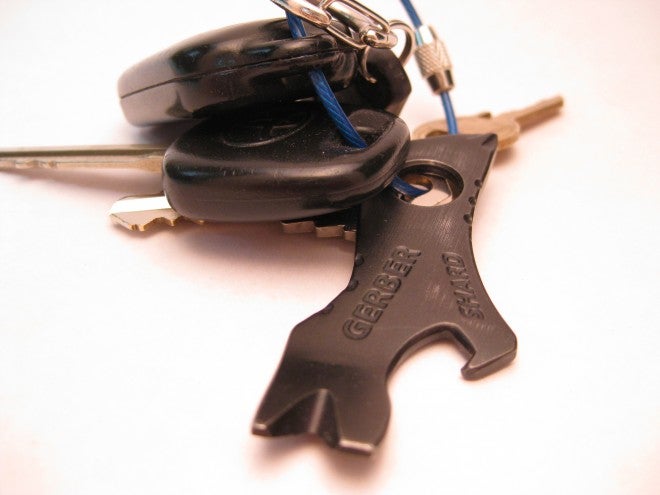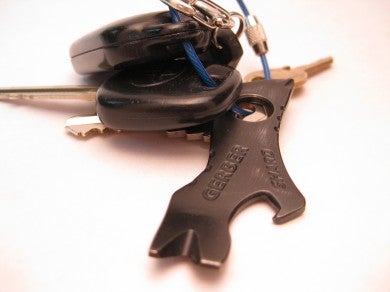 It also happens to be one of the very, very few that has a Phillips driver. For under $10, you can't go wrong. Don't confuse it with the
Gerber Artifact 
(so far the current record holder for worst score on my site, though that is about to change), another keychain tool. That thing is a design disaster of Hindenburg proportions. Here's my handy mnemonic to help you remember: The Artifact is Awful, while the Shard is the Sh…
I have a few more budget suggestions for gifts in the next installment.