Hopefully you've enjoyed following our Holiday Gift Guide series as much as we've enjoyed putting it together. In this installment, we're looking at footwear. If you have any recommendations of your own, please let us know in the comments.
LaCrosse Aerohead Boots

I've never expected much out of rubber knee boots other than keeping feet dry and lowering scent left while hunting, and I'd never had a truly comfortable pair of knee boots until I got a pair of LaCrosse Aerohead boots. I got them before the start of the season and have put quite a few miles on them. So far I'm highly impressed.
The LaCrosse Aerohead are made with a spongy rubber that fits nicely to your foot. I generally wear boots with EE width and many knee boots aren't offered in wide widths. So when I got the the Aeroheads, I was completely surprised that, despite not being a wide width, they fit comfortably. The first day I got them I walked about two miles, checking trail cameras that involved one swamp and two streams, and they performed great. Of course my feet stayed dry and warm, but they also stayed incredibly comfortable.
The design of the Aerohead makes it really easy to get your heal in and out. The tightening strap actually gets tight enough to nicely hold your calf, and it doesn't loosen as you walk. The clamp locks the webbing strap in place nicely. The shape of the rubber on the front protects the neoprene, even in briars, and it also makes it very comfortable to bend at the ankle. They don't bunch up or cut into your leg.
With a retail price of $129.99, the LaCrosse Aerohead is a great deal for a comfortable, warm, dry boot that will make your hunting season a little more enjoyable.
Obenauf's Heavy Duty LP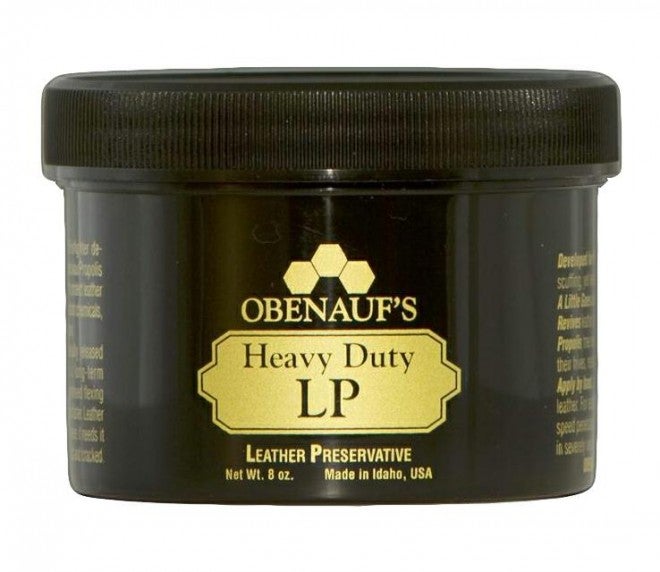 Most hunting boots nowadays are either synthetic or are a synthetic/leather hybrid, but I'm one of the diminishing few who still prefers all-leather boots. As a leather aficionado, I've spent a lot of time and money researching and trying out various leather care products, and Obenauf's Heavy Duty LP is what I've settled on at long last. Obenauf's is the preferred leather treatment for woodland firefighters, loggers, and other outdoorsmen who bet their lives on a good pair of boots. It's made in Idaho out of a blend of natural oils and beeswax, and it protects boots against wear, water, mildew, mold, dry rot, and everything else that age and the elements can throw at stitched leather.
So if you or someone you know has a good pair of leather boots, Obenauf's makes a fantastic little $14 stocking stuffer.
Lorpen Merino Wool Socks
I realize that smart wool and synthetics are all the rage when it comes to footwear, but I still go for old-fashioned merino wool socks. I especially like Lorpen's light hikers because I find I can wear them practically year-around. (I'm a huge fan of multi-use items that I can wear in and out of hunting season.) In the summer, the ligher wool socks wick sweat away from my feet, and in the fall they're warm enough to work until it gets well and truly cold, at which point I switch to something a bit more heavy-duty.
At $19.99 for a two-pack, these aren't exactly budget items. But as I said, I get nearly year-round use out of them, and they do last, so it's worth it. Plus, as a Christmas gift they certainly do beat the dreaded Gold Toe socks.
Muck Boots
Muck Boots — how much better named could a brand of boots be? My first pair of muck boots was from the company's Woody line. Talk about easy on-easy, easy-off. These boots immediately won my heart in the comfort category.
The C-Foam shell in this boot construction is the key element. These are self-insulating and waterproof at the same time. They allow for a no-pull on foot insertion to get the boots on. The Airmesh lining in these boots permits air to circulate around the foot to reduce excess humidity and perspiration. This makes the boot warmer as well.
Since purchasing my original Woody Elites, I've added two other pairs, including the Woody Ex Pro in Mossy Oak camouflage with the additional shin overlay protection for use in tough brush and briars. These are great for colder weather and have a very aggressive mud gripping sole. These boots do not slip and slide around.
I also have the Edgewater in mid-height. I wanted a quick slip on boot for around the yard or deer camp, to walk out to the truck, or for quick camp jobs. They are great for rides on the ATV for protection from brush, water, and mud. These boots have a traditional tire tread type sole.
If you want a good boot for wet conditions or everyday comfort wear in the field, woods, or town, check out a pair of Muck Boots. And don't be shocked if Santa comes down the chimney wearing a pair.