5.11 Range Vest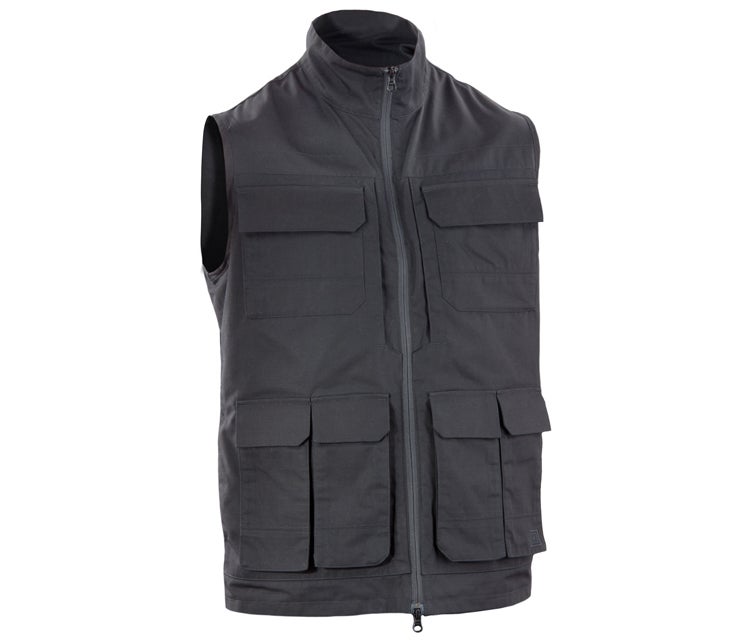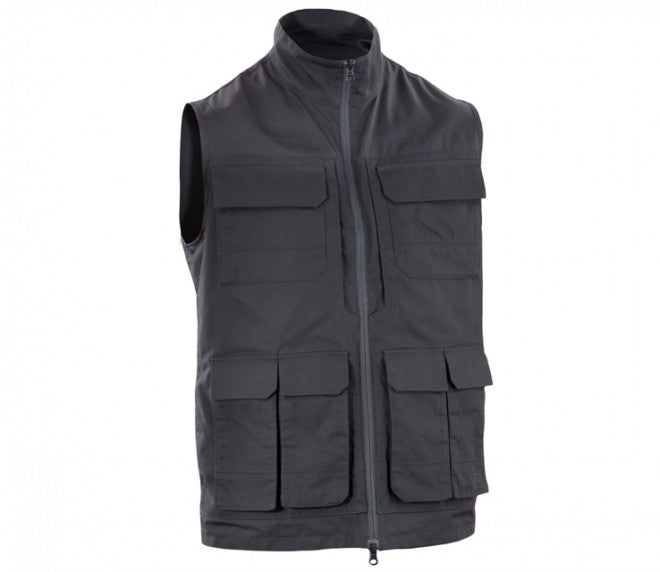 Regular AllOutdoor readers know that the staff here are big fans of gear from 5.11 Tactical, and this range vest is no exception. Made from teflon-coated ripstop fabric, this comfortable, lightweight range vest sports plenty of pockets for extra mags, shooting glasses, ear protection, and everything else you'll need at the range. And like many other tactical vests, this one won't be mistaken for a safari vest or some kind of lawn and garden wear. It actually looks "tactical," without being too far over the top – at least it does when you get it in black.
Note that the $94.99 range vest is the lightweight alternative to the company's older and heaver cotton canvas Tactical Vest. I prefer the lighter range vest, partly because it isn't made of "death cloth," so I'm more comfortable using it when out camping.
Golden Stag Elkskin Heavy Weight Work Glove

We just ran a piece on the importance of gloves in outdoor activities, and in it Dr. John referenced a pair of elk skin gloves that are his favorites. My own personal favorites have been some nice deerskin work gloves that I picked up at Home Depot, but reading John's article has got me lusting after a pair of elk skin gloves like these. At $27.00, they're pricier than my deerskin gloves, but boy are they nice looking.
Another option for cold weather is this nice pair of lined deerskin gloves, which are waterproof and Thinsulate lined. These are a little more than even the elk skin at $29.99, but if you're hunting or working in cold weather, you'll be grateful for the extra warmth.
5.11 Tactical Holster Shirt

5.11's tactical holster shirt is a classic. It's one of those items that ends people's years-long search for a solution. Concealed carriers eventually come across this shirt, plunk down the $74.99 to give it a try, and are converts for life.
The basic idea is straightforward: it's an undershirt with mesh pockets on either side for left-handed or right-handed concealed carry. Small and medium-sized guns fit into the pockets with no problems, and you can use the opposite side pocket for spare mags. The pockets close with velcro, so the contents stay secure even when you're twisting and turning. Many folks use this as an "office carry" solution, for when they've got to wear a dress shirt.
Note that this is not a quick-access carry system since you have to get past your outer clothing layers in order to fish out the gun. So even with practice, it's going to take you a few seconds to fish your firearm out of one of the pockets. Still, for most folks the tradeoff is worth it because this is absolutely one of the most comfortable, secure, and truly concealed systems out there.
Bison Mens Double Cobra Survival Belt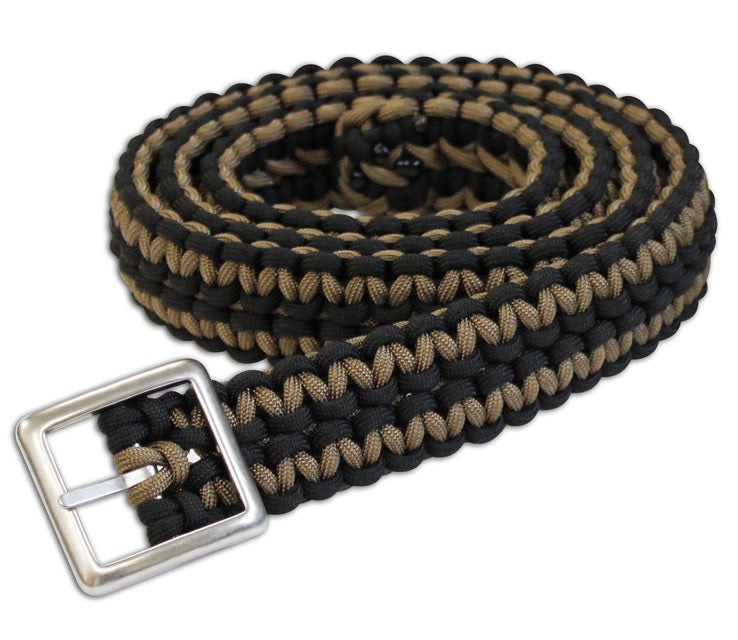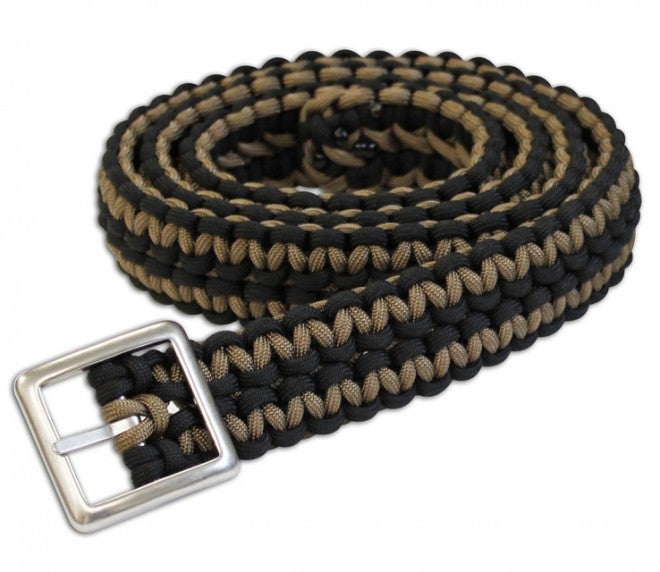 The paracord bracelet is by now such a well-known survival cliche that I even spotted it on a wrist in the most recent episode of New Girl. Well, here's your chance to show 'em how it's really done, with a survival belt that can unroll into 70 to 100 feet of paracord (depending on your belt size).
If you had this, a paracord gun sling, and the aforementioned paracord bracelet, you'd be set for survival cordage and then some. I'm actually thinking of picking one of these up and not wearing it. I'd just throw it in my bug-out kit as both a backup belt and extra cordage.