Realtree Camo Swimwear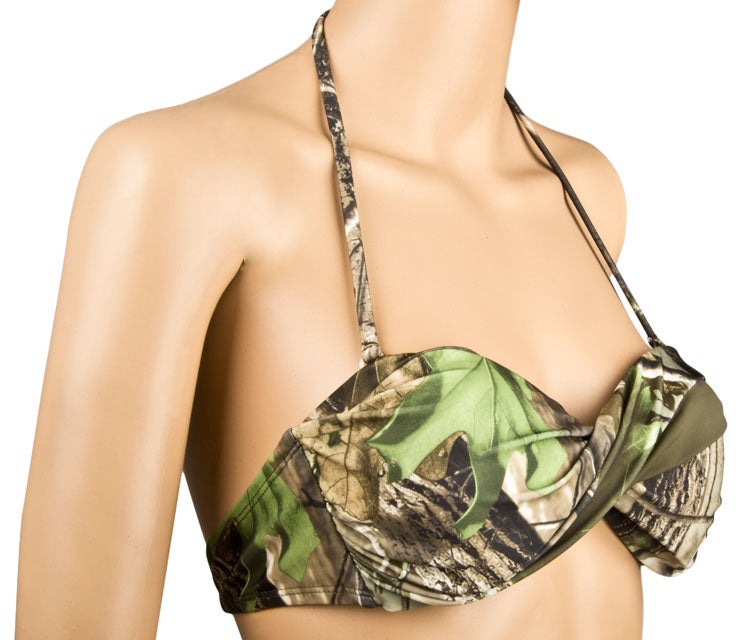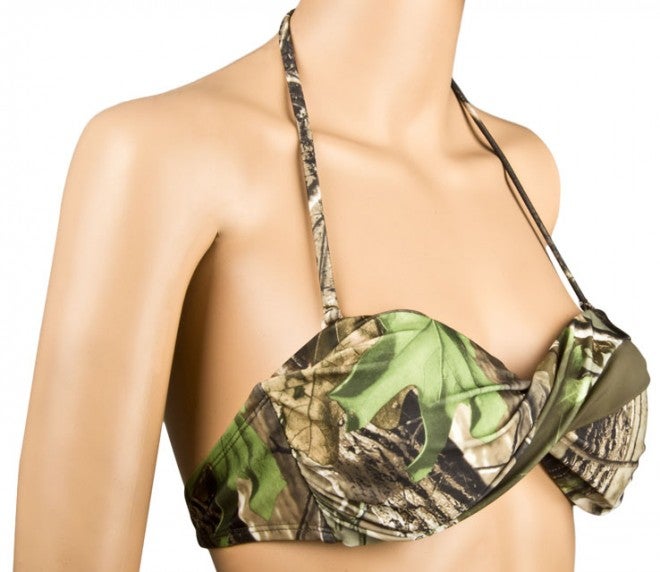 The idea behind camo is that it hides you, so the fact that you'll definitely stand out in this Realtree camo swimwear makes it sort of self-defeating. But there's no doubt that it's awesome. It's also a way for an outdoorswoman to show her true colors during the summer, when the hunting season has given way to trips to the beach or pool. I don't have any specific recommendations for which of these items to get, so you may want to just get them all. Women definitely like to have options.
Columbia Women's Arcadia Rain Jacket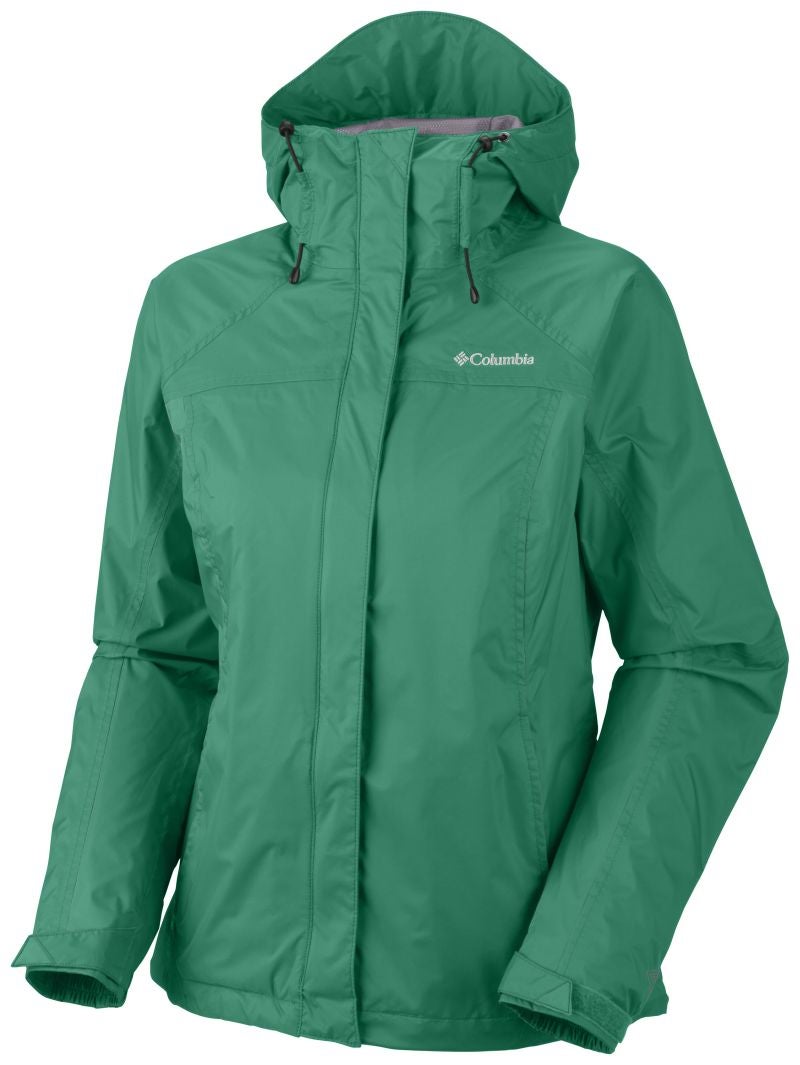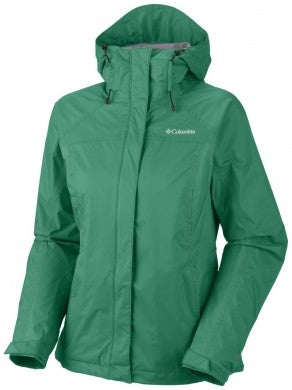 Sometimes camo just doesn't cut it. Give that special outdoorswoman, whether she's your wife, daughter, sister, or mother, a good looking, versatile rain jacket she'll be happy to wear while hiking, fishing, or running errands around town. The Arcadia costs $70 and is available in several different colors.
Made of nylon and boasting Columbia's patented Omni-Tech construction, the breathable, multi-layered material remains impermeable to water from the outside but allows moisture vapors to escape from the inside. That means you won't feel clammy when wearing this jacket during outdoor activities. A special treatment prevents the fabric from absorbing water, so it doesn't get soggy and weighed down even after prolonged exposure to the elements.
To offer serious outdoorswomen comfortable protection from inclement weather, the Arcadia features an adjustable hood, Velcro closures on the cuffs, and below-the-waist length with a drawstring in the hem. An interior security pocket will keep the cell phone or wallet safe and dry.
Columbia Women's Tamiami Long Sleeve Fishing Shirt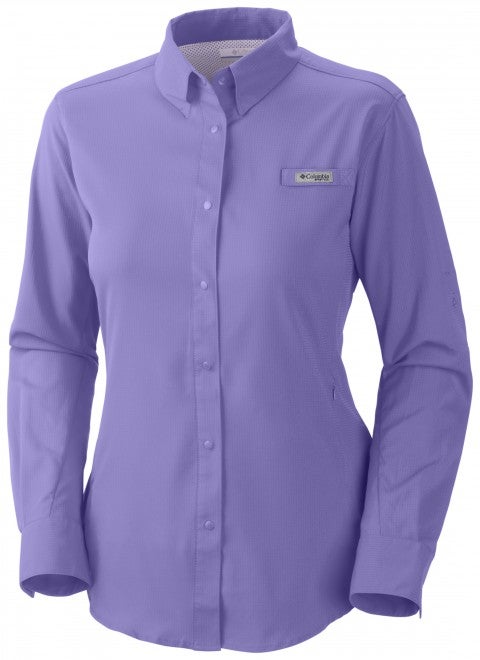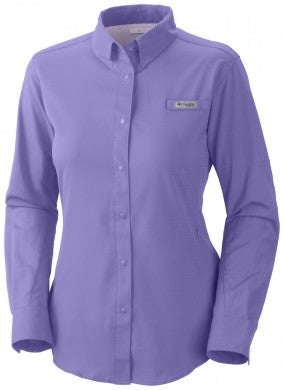 Don't let the name fool you. The Tamiami Fishing Shirt will keep the little lady cool and comfortable while fishing, of course, and also during any other hot-weather activities from hiking to gardening. This shirt offers relief from the heat, shelter from the sun, and stylish good looks—all for just $40.
Thanks to Columbia's Omni-Wick technology, the shirt pulls perspiration away from the body, where it dries quickly to keep you cool. The mesh-lined vent in the center of the back beats the heat with refreshing air flow. Omni-Shade, another of Columbia's proprietary features, delivers sun protection to the tune of UPF 40. Made of polyester ripstop fabric, the Tamiami receives an antimicrobial treatment to guard against bacterial growth that can cause stains and odors. The shirt's well-thought-out design includes hidden, zippered security pockets and button tabs to keep the sleeves rolled up.
Emergency Poncho

This $1.29 emergency poncho makes the perfect stocking stuffer for the lady in your life. These are great for purse and/or car carry, because you never know when you're going to get caught out in the rain. It's also the case that these can function as blankets in a pinch if she gets stranded by the side of the road in cold weather. I actually like to buy these things in bulk and keep them in the closet because we always end up finding a use for them.