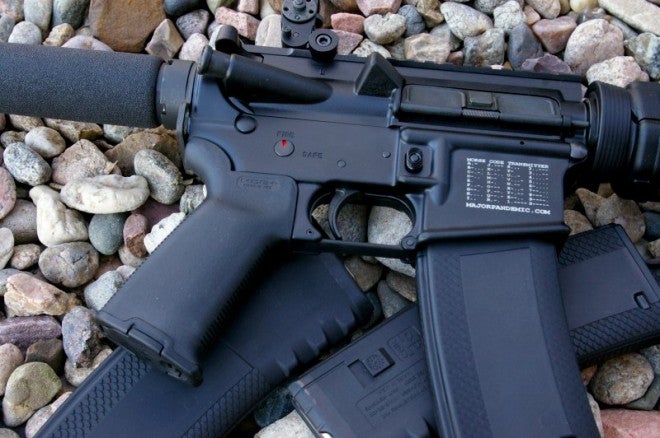 DoubleStar was showing off on their Zombie themed AR lower receivers at SHOT show (Shooting Hunting and Outdoor Trade) at the beginning of 2012, but lost in that Zombie themed AR was the message that DoubleStar can deliver truly one of a kind custom ARs for any need. DoubleStar offers a number of standard laser engravings on their AR lower receivers for a $12 upcharge, but I then asked them if they could work with any custom artwork and the answer was sure "for a one time $50 setup charge"…. done.

The result is the custom, one-of-a-kind laser engraved MajorPandemic.com Morse Code Transmitter, typically good for thirty character messages or more depending on the magazine used. If you have your own clean, vectored Adobe Illustrator logo (.ai format), you can supply that to DoubleStar to be laser etched into a DoubleStar lower receiver. Just note that they charge $50/hour to clean up the logos if it is not clean or you do not supply it in that format.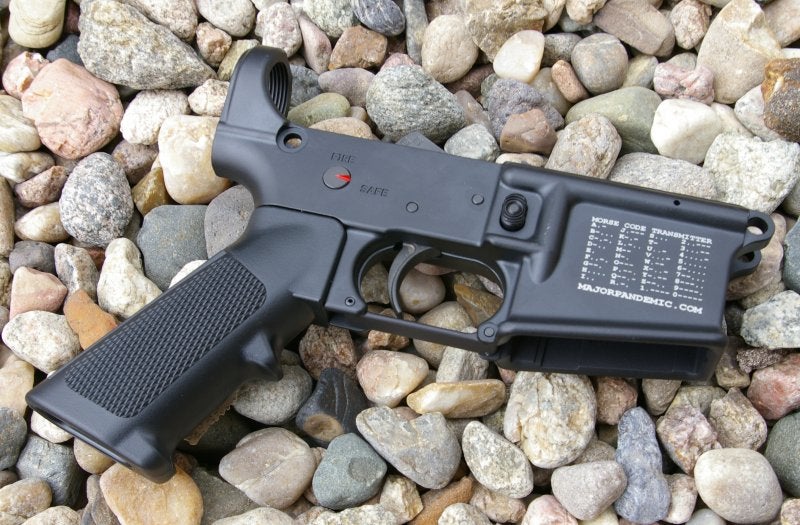 With a mischievous chuckle, the justification I gave myself for yet another AR was that everyone needs the ability to reliably communicate. Having a Morse Code transmitter (with a 30 round Troy Battlemag) and encoding cheat sheet handy seemed like a great idea for someone with a preparedness mindset.
As a military and law enforcement supplier, DoubleStar is not just slapping together a standard menu of AR-15 rifles. In fact, the majority of their business is delivering configuration specific, hard-use defensive rifles based on their wide array of available upgrades. This allows you as a customer to give them a call and customize a rifle the way you want it, all from one company. Their newest customization option is, of course, the Laser Engraving.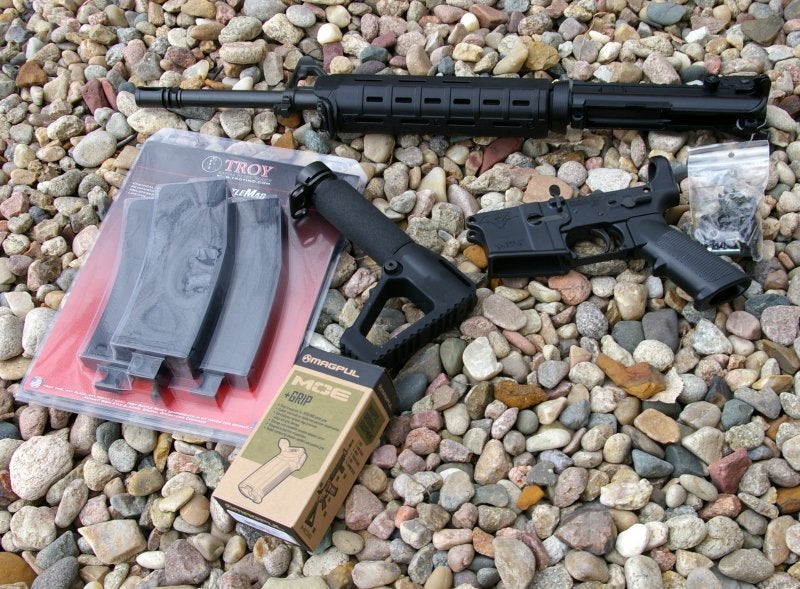 Supply them with a high resolution, vectored .ai Adobe Illustrator format black and white image, and they will customize your AR-15 lower with that logo on the right hand ejection door side. Want more custom laser engraving on the other side, DoubleStar can do that as well for an additional charge. The setup fees are one time, assuming you do not change the logo, and after that all the engravings with your logo are just a $12 upcharge.
Doublestar's AR-15 Custom Lower Receiver With Internals
For the base of the build, I choose the DoubleStar Lower Receiver with Internals and grip for $199.99 + $50 for the custom laser engraving setup. Working in a graphics program, I created high resolution versions of the laser etching shown above until, after printing out a scaled version and holding cut outs up to another AR-15 lower, I found one I liked. It's low tech proofing, but it worked. After I found what I liked, I sent it over to DoubleStar via email. They converted the image to a laser engraving on a receiver with their new service, and then shipped the custom DoubleStar AR-15 lower to my specified local FFL dealer for my pick up and FFL paperwork.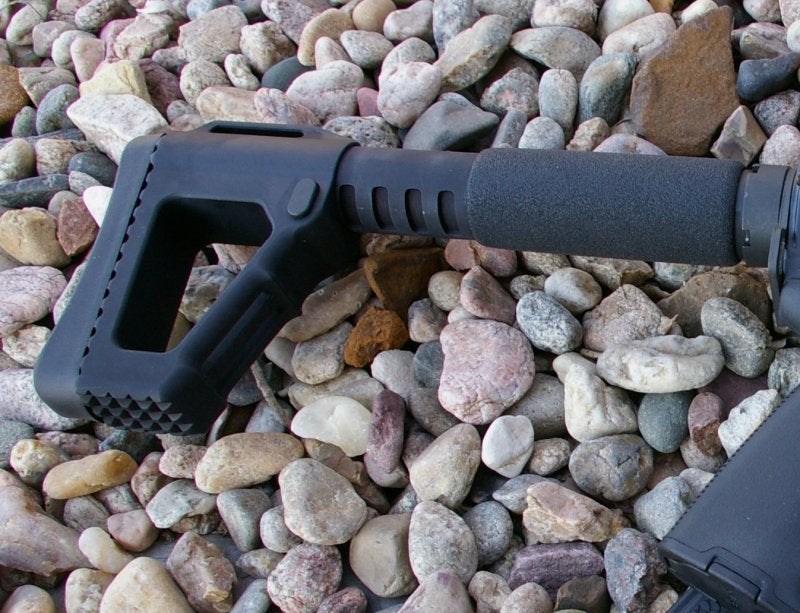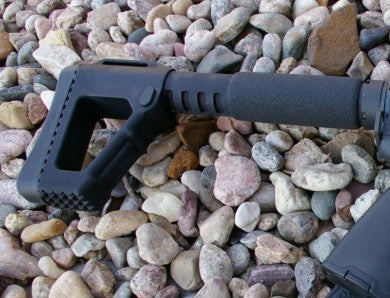 The DoubleStar AR-15 lower itself is complete minus the rear take-down pin, spring, detent, and stock, however the J&T kit also purchased provided another set of complete internals and stock kit to harvest from. Technically I purchased nearly an entire extra parts kit, however those parts were gobbled up quickly for another build.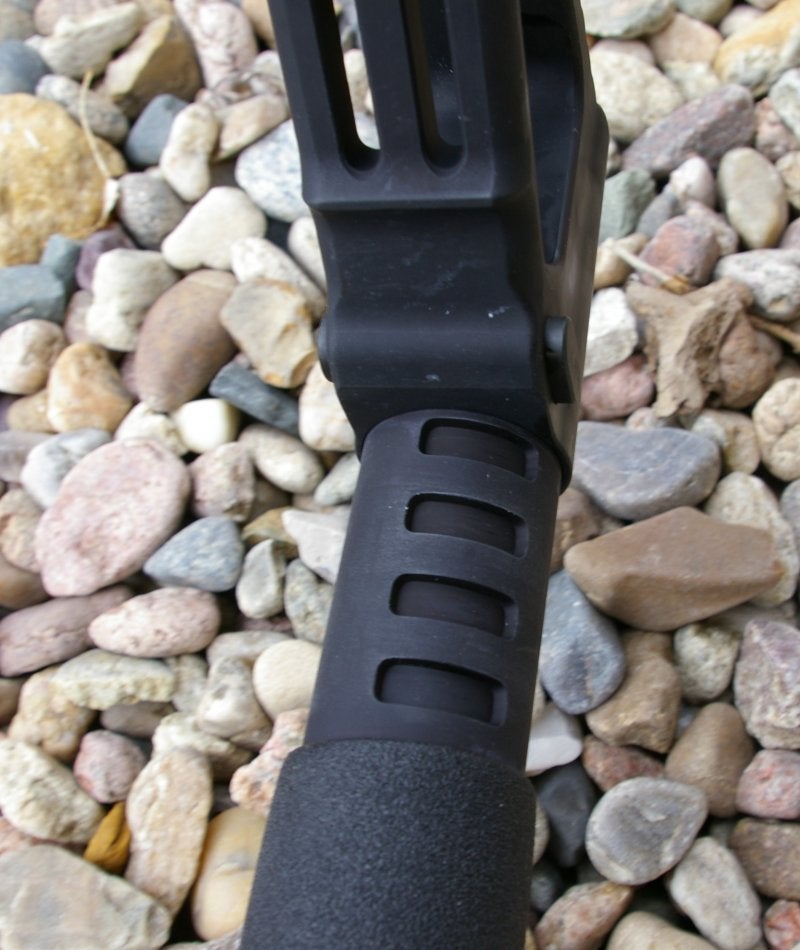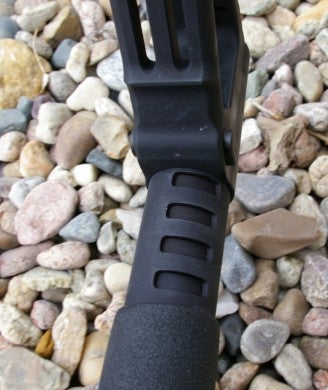 J&T Distributing AR Kits
J&T has been well known for offering a variety of customizable kits. For my kit, I started with a 16″ Mid-Length Flattop AR-15 Kit -$539.99 -ARK572 and upgraded the kit to include an Magpul MOE Grip for $23.98 and forend for $25, DoubleStar's own DSC Flip Up Rear Sight for $99 and a three pack of the new Troy Battle Mags for $42.99.
J&T's standard AR kits include a forged flat-top upper receiver with T-marked picatinny rails, phosphated AR-15 bolt and carrier group, and a DoubleStar charging handle. My Mid-Length version came with a 1:9 twist heavy, non-chrome lined barrel with standard A2 flash-hider and standard fixed front gas block sight. My kit arrived with upper completely assembled with my Magpul MOE stock attached and ready to pin on the my custom receiver.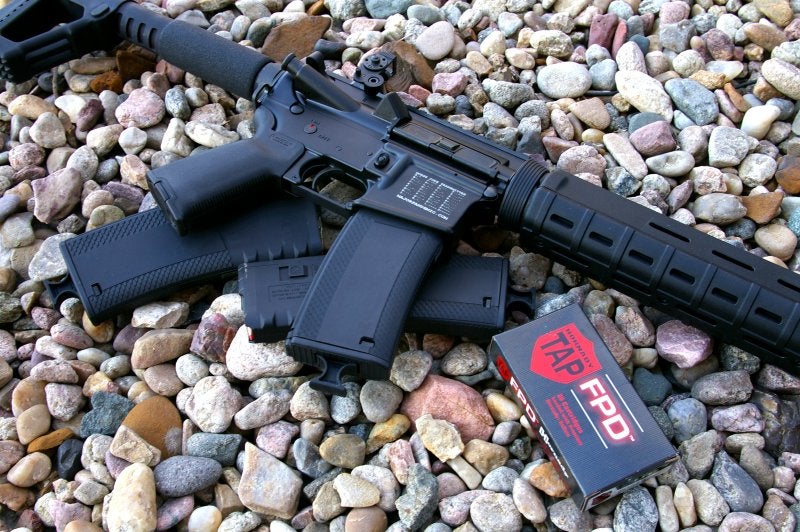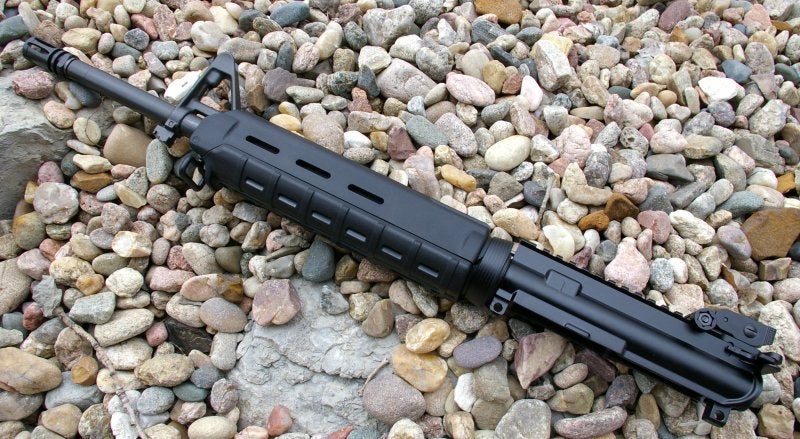 Ace SOCOM Stock
Since my Mega Arms lightweight build, which featured a Ultralight Ace stock, I have been in love with the features of AR-15 Ace stocks. They are extraordinarily strong, absolutely rock solid, and completely rattle free, all while being very comfortable to shoot from with 8.5"-10.5" of stock length adjustment.
The Ace Socom stock is the most rock solid adjustable AR-15 stock I have ever handled, and it also provides numerous sling mount points. Adjustment is simple via a side bottom, which locks the stock in position like a bank vault. My Ace Socom Stock also came with a single point sling mount back-plate.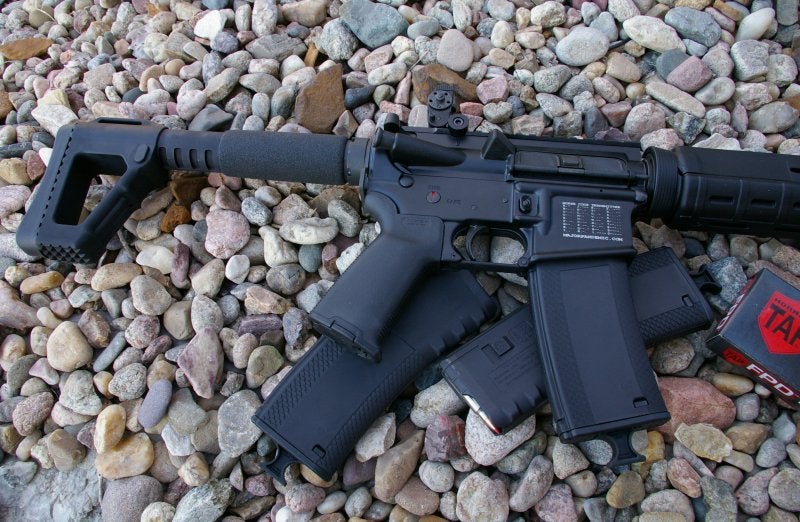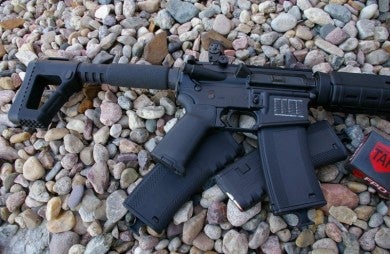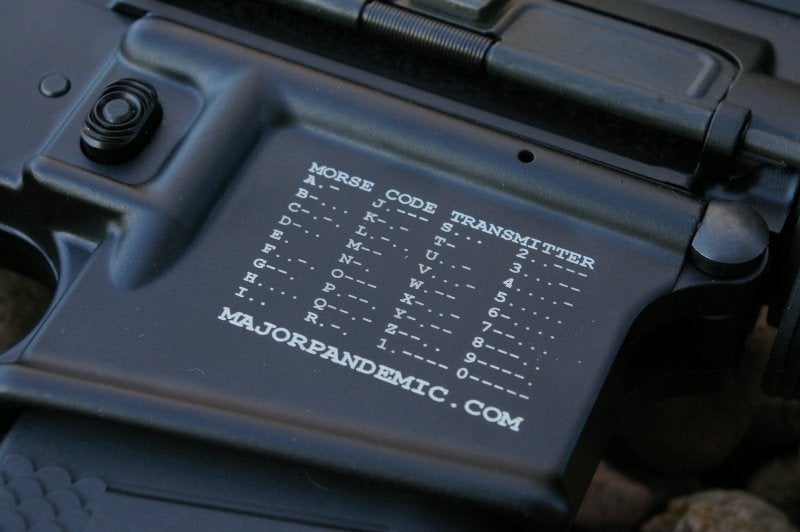 Fit, Feel, and Function
J&T, DoubleStar, and Ace Stock family is doing it right at a premium level. The assembled upper was well made with top quality parts throughout. Notably the trigger is the best stock trigger you will likely find. The Ace Stocks are superb in quality fit and finish, and the engraving was factory perfect as if it was a standard item in their inventory.
There are a bunch of flip-up sight options on the market now, but there are very few metal options under $100 like the DoubleStar model. This is a solid backup combat sight that flips up with the thumb and locks in an upright position. The peep is heavily shielded from impact, and the windage settings lock in place and cannot be inadvertently moved.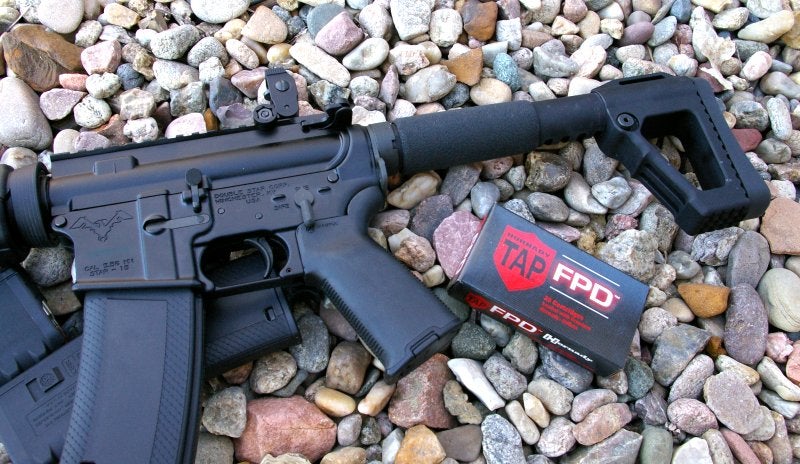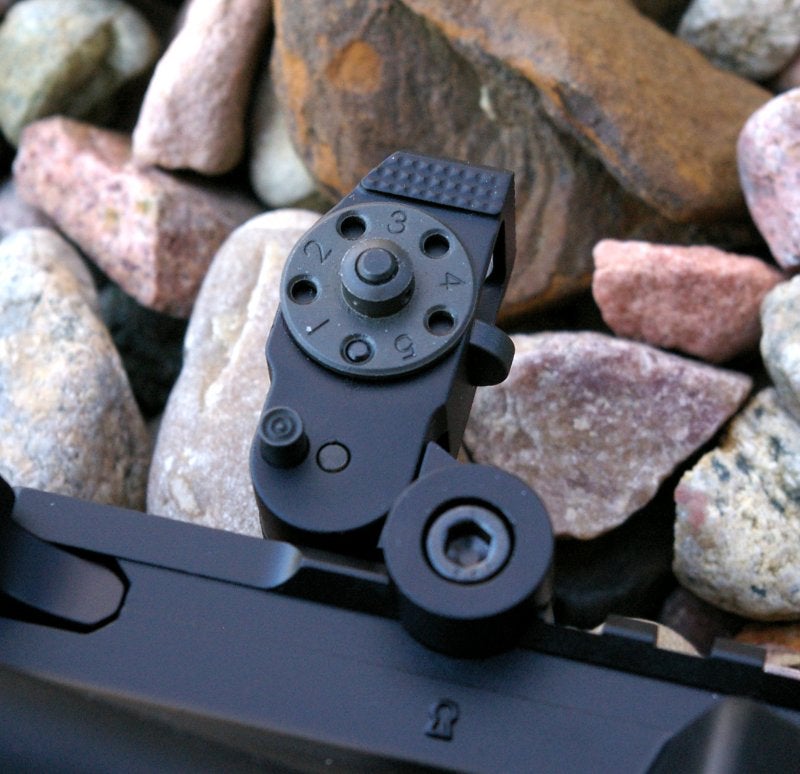 Everyone expects a round count test, but I frankly have lost track and still no problems. I know I am way over the 1000 round mark at this point with only a couple bolt wipe downs and one relube. I later topped this build with my Eotech 512. A Magpul rail and Insight Tactical light were also added to this beefy and substantial feeling AR.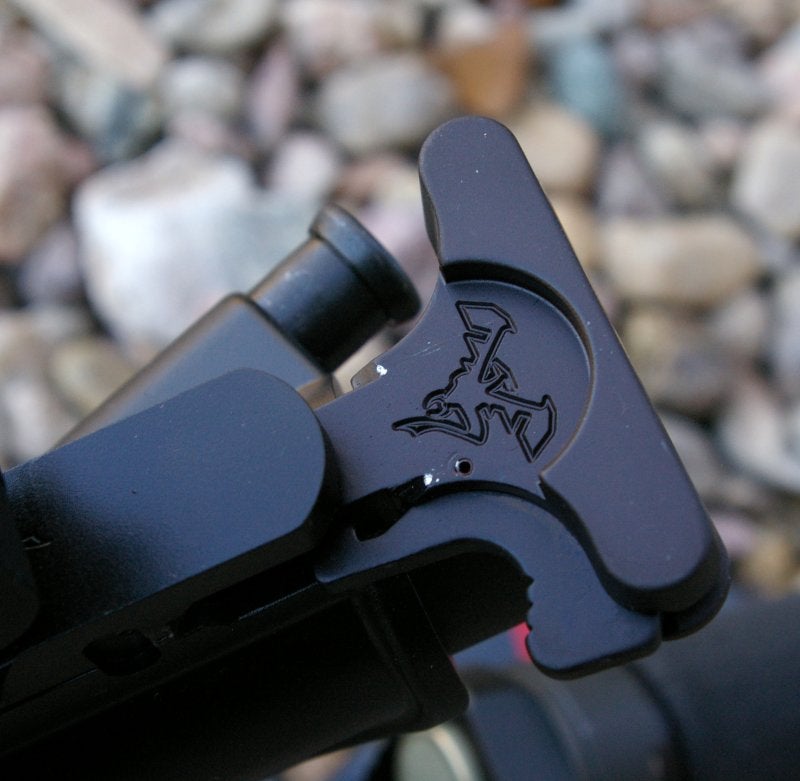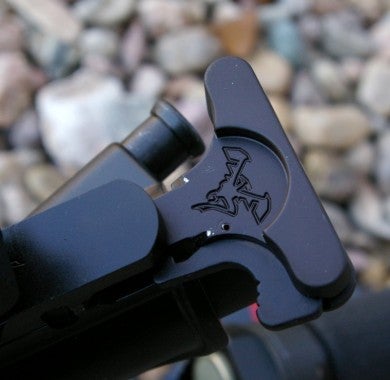 Accuracy
Part of the driving force of this rifle was for a 1:9 twist barrel, which would eat the inexpensive 55Gr rounds. The 1:7 twist barreled ARs I have do not shoot these rounds as well. This of course is not a big issue at homestead defense and hunting ranges, but I wanted a barrel which would deliver 55gr rounds more accurately. This heavy barrel does a wonderful job with those light, inexpensive rounds as well as with some top end ammo for varminting and defense. With a Hi-Lux CMR 1-4X scope, I was plenty happy with how this rifle performed off the bench.
Best 3-round groups with a Hi-Lux CMR 1-4X Scope 100 Yards
Hornady TAP 55gr .223 – .72
Hornady Superformance 5.56 Nato 55Gr GMX – .79"
Hornady Varmit Express .223 66Gr V-MAX Moly – .89
Zombie Max .223 55Gr Z-MAX – .9
Herters (CCI steel case private branded for Cabelas) – 55Gr FMJ – 1.1"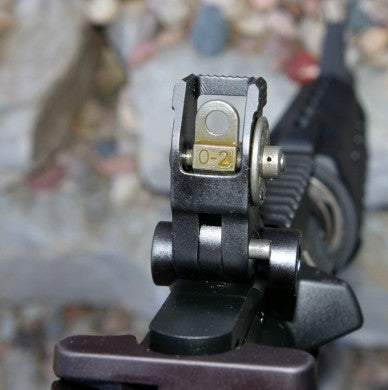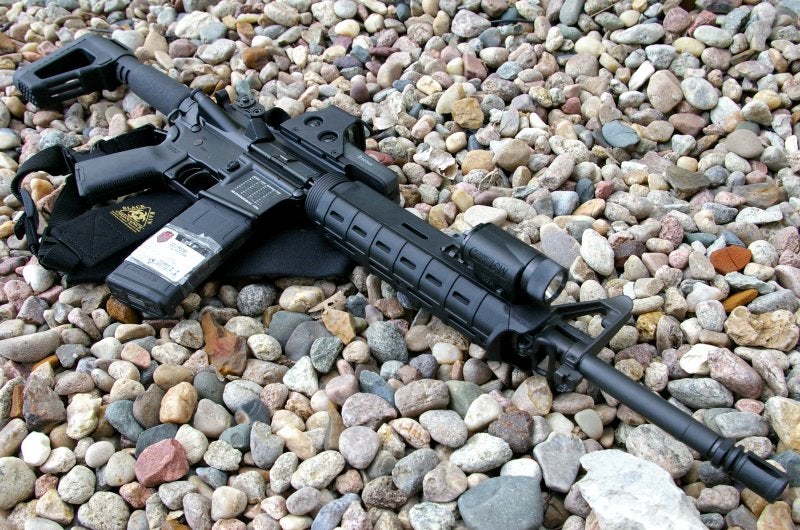 Final Toughts
In my head there is a rolling and evolving list of what is the best stock rifle of those that I have seen, shot, handled, and reviewed, and DoubleStar is right there at the top.
The DoubleStar, J&T, and Ace Stock family is definitely manufacturing top quality rifles and assembling them as if someone's life will depend on their function. My flavor of beefy build may or may not be your favorite, however that is the cool thing. With DoubleStar you have options instead of being forced into one a standard build. You can order it your way.
And of course nothing says "your way" better than your own personalized laser engraving. Does it improve functionality? No, but it does put a smile on my face every time I pick up the rifle. For me that was worth the setup fee. You never know when you may need to send a sternly worded, universally understood Morse Code message to someone, and I can never remember "..-. ..-" as a response.
Specs and Build Costs
DoubleStar – Lower Receiver with Internals – $199.99 + $50 Custom Laser Engraving
Ace Stock – Ace M4 SOCOM Stock G4 Assembly, Standard – $216.99
J&T Distributing – 16″ Mid-Length Flattop AR-15 Kit -$539.99 -ARK572 + Magpul MOE Grip $23.98 and Forend $25
J&T Distributing – DSC Flip Up Rear Sight – $99.99 – – DS401
J&T Distributing – Troy Industries Battle Mag, 3 Pack – $42.99 – TI557
AS TESTED
Weight 7.4lbs (Excluding Mags, Eotech 512 and sling)
Total Build Cost $1,199 (Including all upgrades and three magazines)
Barrel:
16" Chrome Moly Vanadium w/ M4 Feed Ramps, Heavy Barrel Profile
1×9 Twist
A2 Flash Hider
Manganese Phosphated
Phosphated under Front Sight Base
Taper Pins on A2 Front Sight Base
Threaded Muzzle
Mid Length Gas system
5.56 X 45 mm
Bolt And Carrier:
Phosphated 8620 Steel Carrier Assembly
Heat Treated and Plated
Mil-Spec
Chrome Lined Carrier Interior
Carrier Key – chrome lined, attached with Grade 8 Screws
Properly Staked & Sealed Gas Key
Furniture:
Mid-Length & Standard Hand Grip [I upgraded to Magpul MOE Kit]
Aluminum Delta Ring
Upper Receiver:
Forged 7075 T6 Aluminum
A3 Flat Top With M4 Feed Ramps
Hard Coat Anodized
Mil-Spec
Ejection Port Cover and Round Forward Assist
Right Hand Ejection
Bore's surface is coated with dry film lube, over the anodized surface
Lower Receiver:
Forged 7075 T6 Aluminum
Hard Coat Anodized
Mil-Spec
Aluminum Trigger-guard
Semi-Auto
Aluminum Magazine Catch Button
Premium Parts & Trigger Kit