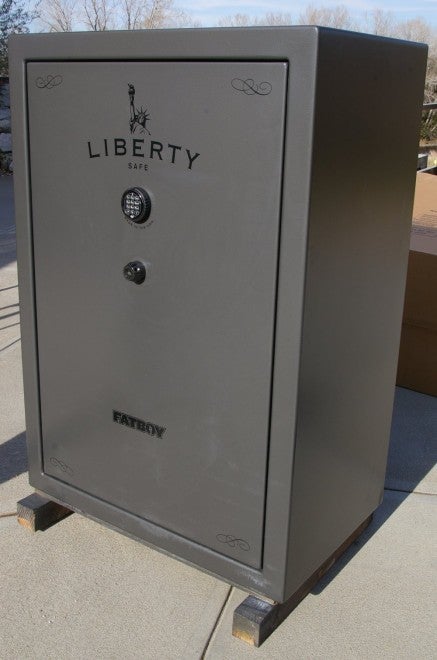 As a family we have owned and collected firearms for generations, and of course I have substantially augmented that collection over the years. We also have a few things we treasure: documents, family photographs, and electronics that we want keep safe. Many of us only think we need a safe to store guns and gold, but the reality is some of the most precious things we own, things like family photos and documents, simply cannot be replaced by insurance money. The problem is, destructive fire and forces of nature don't care these items are near and dear to our hearts. Nefarious characters may also lust after some of these personal treasures as well.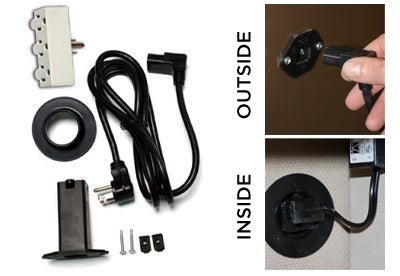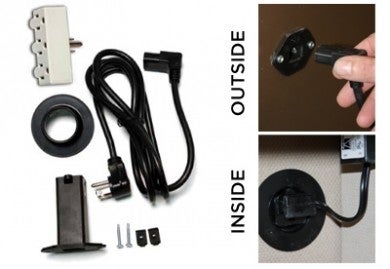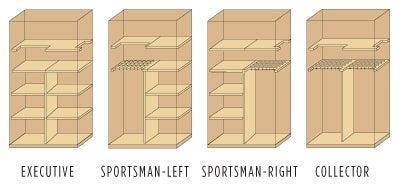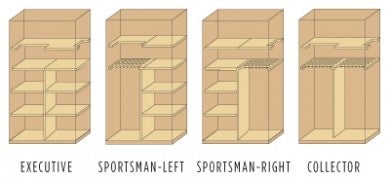 Some alarming yearly statics make you start to think about packing your valuables into a safe, statistics like 383,000 residential fires, 1,000 tornadoes, and the rapidly increasing 4 Million+ burglarized households. If you have children, locked up firearms greatly reduces chances of accidental shootings. Alarms and armament will only go so far. While sleeping, working, traveling, and socializing, valuable items are vulnerable to theft or destruction. The answer to protecting our stuff was obviously a safe.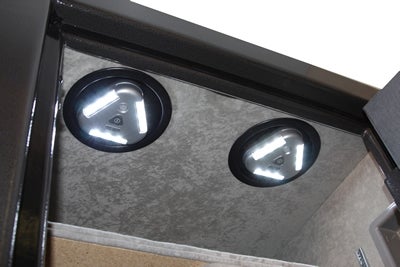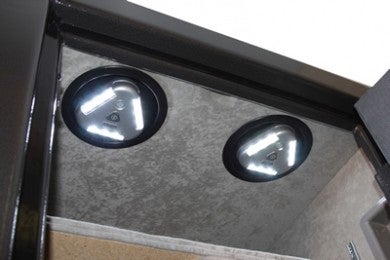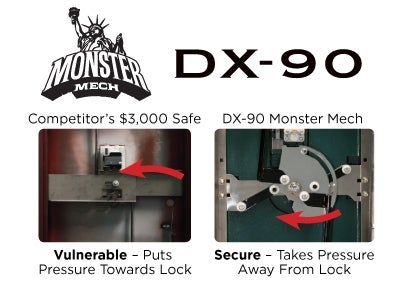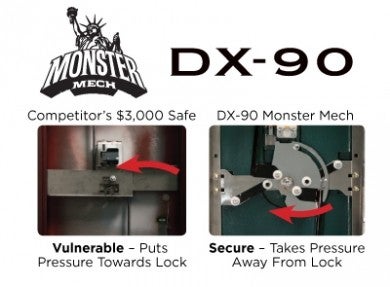 Liberty Safe is without a doubt the leader in home safe security and technology, and they they are made in the USA, which is important to me. I chose the #1 selling Liberty Safes Fat Boy to protect my valuables.
Buying and Delivery Process
The Liberty Fat Boy combined cavernous size with high security and included all the features I was looking for. The buying process is very simple. Visit the LibertySafe.com site, choose the safe you want, (color, options, and curbside delivery or the optional in home placement, which is well worth the extra $275-375), and pay. The entire process was a simple atypical online order process.
I received a call the next day confirming my order and providing me with a delivery date estimate. Liberty does have some of the quickest delivery in business because they stock more safes than any other manufacturer. However, the small local dealer in my area was out of the Fat Boy with the upgraded D-Drive electronic lock on my order, but after all it was right in the middle of the holiday season. The friendly rep provided an updated delivery date about two weeks out to clear a spot for the safe.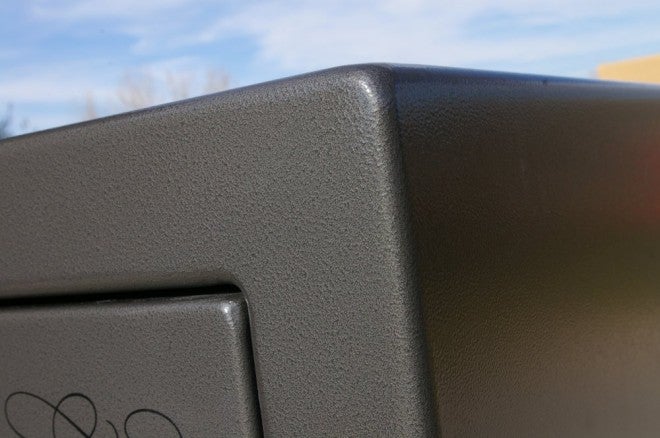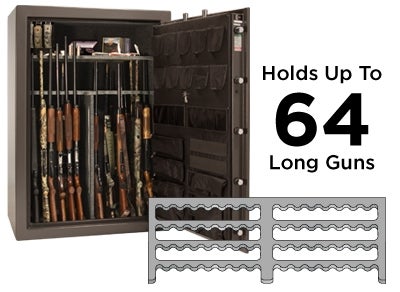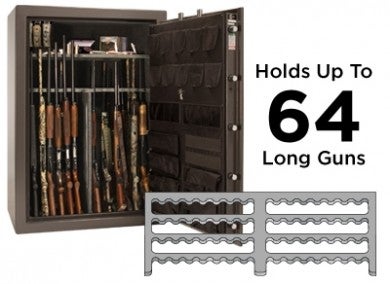 Liberty includes curbside delivery, which delivers the safe on a pallet to your curb, however if you are smart you will just pay the extra $275-$375 (depending on stairs they will have to ascend/decend) for in home delivery. I don't know about you, but I do not have a specialized hand cart that can stabilize, maneuver, and place a Liberty Fat Boy 880lb safe. The two man Liberty team arrived, rolled my safe off the truck, and began unpacking the safe. Once it was unpacked, they secured it on the specialized cart and maneuvered it into place inside my home. Placement is up to you, whether you want it on the main level or one flight up or down, however additional delivery fees will apply for multiple level or difficult deliveries.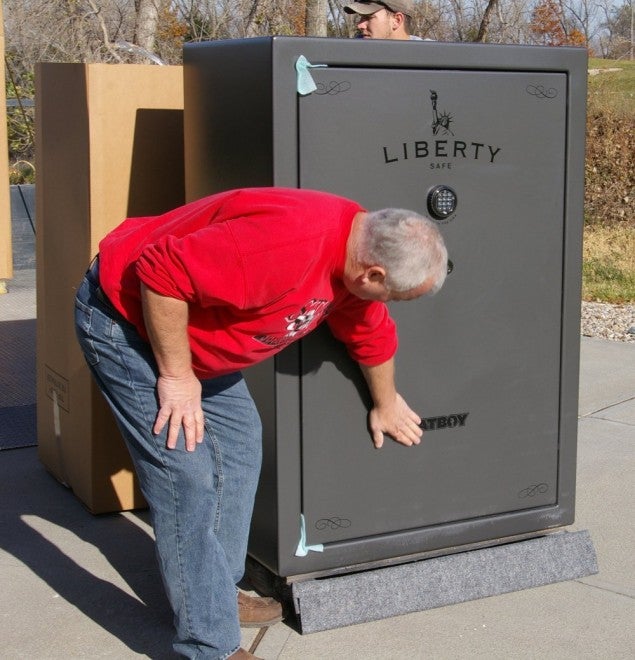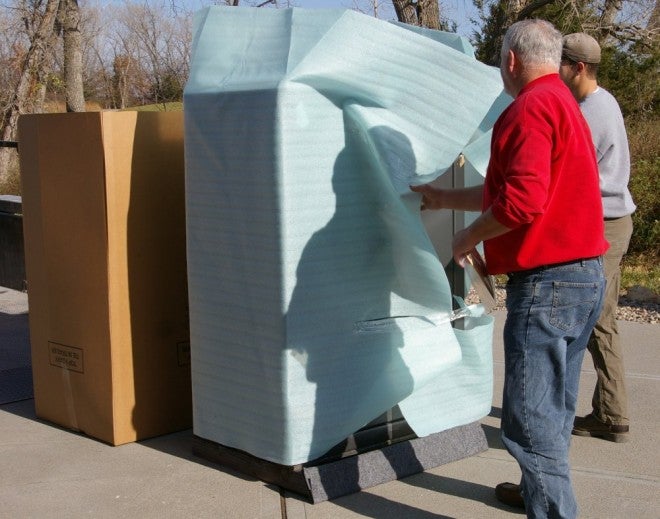 The service and delivery experience was great, and they even provided a short training session on how to use the safe, change combinations, and how to configure the interior.
Fit and Finish
The quality and fit on each part on the safe is top quality, and the exterior powder coat paint finish is impeccable. I have ordered a few large items like this before, and they always seem to arrive with a little scratch or dent, but Liberty assures you will have a showroom finish with that attention to crating and packing. My only issue has been a nominal issue of the included Velcro not holding up the very bright interior LED lights. After the alcohol rub down of contact surfaces and re-application of new Velcro, I have had no further issues. The three LED light bars on each light can be aimed, which is nice. They include quality lights versus just whatever lights they could find.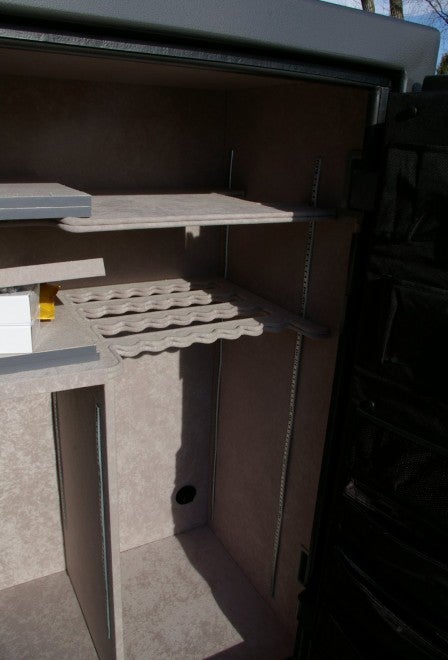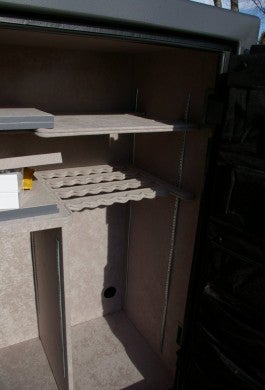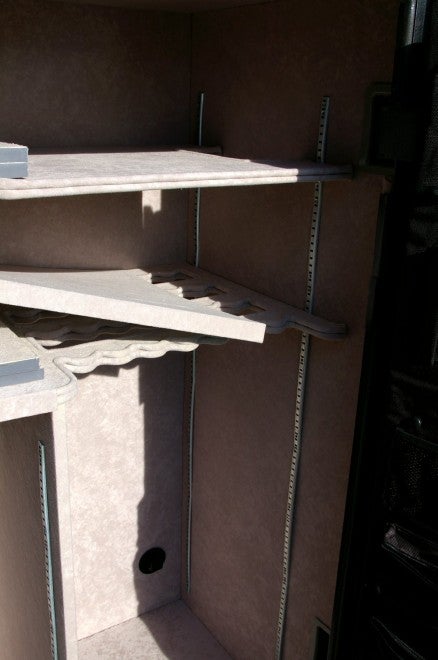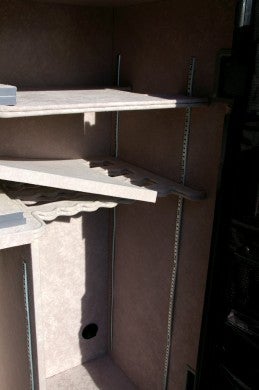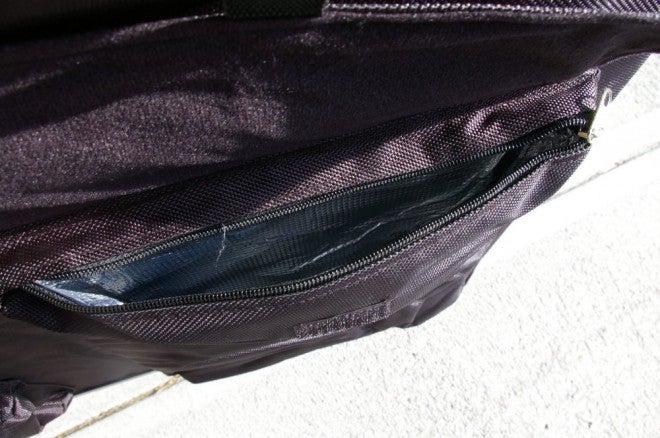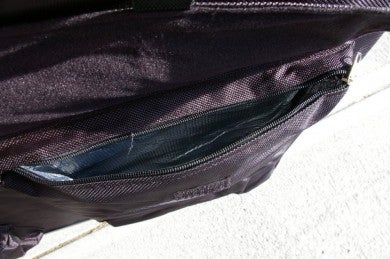 Features
As I have listed below in the detailed specs, Liberty has some impressive industry leading specs from a fire, theft, and protection perspective. After you have selected a Liberty safe and have it sitting in your home, you really start to appreciate the extra user features such as the 4-in-1 Flex interior, Accessory Door Panel, D-Drive Electronic lock, and 2- motion sensor lights.
The Liberty Fat Boy Safe's 4-in-1 Flex interior allows the interior of the safe to be configured and customized to your use. The center divider is about ⅔ the interior height and has adjustable shelf mounts on each side. On top of that divider is a dual use gun rack/shelf, which has two metal, fabric coated covers that allow you to uncover each right or left half of the shelves exposing the gun racks. If you don't have long guns, you can keep them covered and reclaim two shelves. If you need the gun rack, you can expose one or both and nest the metal covers on another shelf, all without having to externally store them. The four half shelves can be configured however you want on the right or left sides of the divider or removed completely. Unlike many take it or leave it safe interiors, the Liberty Safes can be configured exactly to fit your needs, whether you have a bunch of guns or not.
The Door Accessory Panel holds up to 10 pistols and provides various document pockets for small items and even a Cool Pocket for extra fire protection for papers and digital media.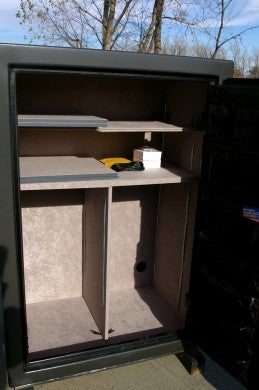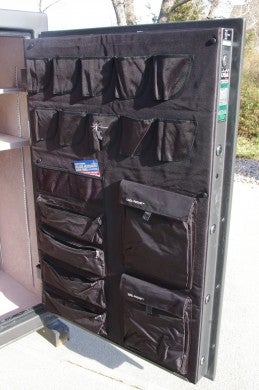 My only upgrade would the D-Drive Electronic Lock. Punch in your 6-digit code + #, turn the digital lock collar a quarter turn, and spin the 3-spoke handle to open the door.
Other accessories I never really thought about during my giddy excitement while purchasing was how handy the included Motion Sensor Lights and internal power outlet would be. The simple but effective LED motion sensing functioned like a refrigerator light and popped on when the safe was opened, and the internal power outlet is handy for an electric dehumidifier, lights, laptop charger, or other electronics you want to store in the safe.
Function and Use
The Liberty Fat Boy Safe is just like having your own bank vault in your home. Every family member will say at least once, "That is so cool." Aside from the cool factor, the Liberty Fat Boy safe adds 24 hour access to your own bank vault and significant protection beyond an alarm system.
The Liberty Fat Boy is deep and provides a ton of storage room for all the Mayan gold you can stuff in, or in my case scopes, laptops, camera equipment, my wife's pittance of a jewelry collection, saffron, and bones for my dogs. I still ended up with several empty shelves, which allowed us to also start storing our family photos and our backup media drives.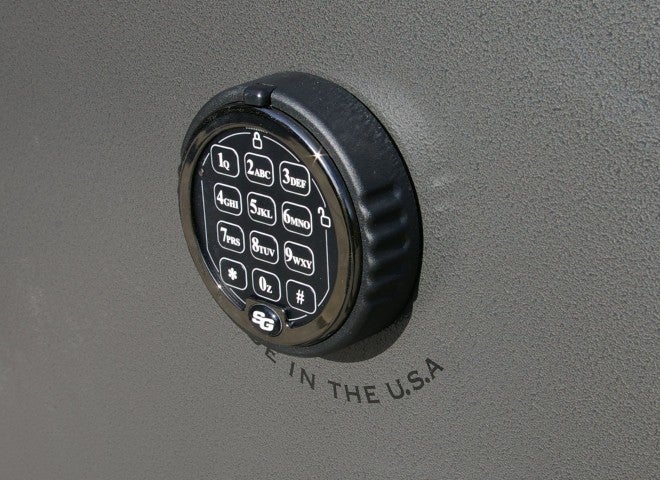 Final Thoughts
It has been a month since our Liberty Fat Boy safe landed in the Pandemic household, and we still seem to be in and out of it several times a day. Previously I did worry about not having all the arms and valuables locked up, but those are replaceable. The most odd thing to me was the is the feeling of security when all those treasured pictures of our family and family digital media videos were all tucked away in my Fat Boy, safe from fire and natural disaster. These are the things that are impossible to replace. In either case the theft-able and intrinsic valuables all have room and are safe and sound in this huge safe
The Liberty Fat Boy Safe is the best gun and home accessory I have purchased, and I highly recommend that, instead of that next gun or two, maybe you should consider protecting what you have from forces out of your control. One last thing…. I LOVE MY LIBERTY FAT BOY SAFE!!
General specs
Model: Fatboy
Bolt Count: 12- 1.25″ Bolts
Long-Gun Storage: 64
Dimensions: HxWxD 60.5″ x 42″ x 30.5″
Ext Cubic Feet: (without handle) 40.4
Interior Dimensions: 56 H x 38 W x 20 D
Interior Cubic Feet: 24.8
Warranty: Lifetime
Weight: 880 lbs.
Country of Origin: United States
MSRP: $2,399
MSRP + D-Drive Electronic Lock as tested: $2,528
Security Specs
Security Rating: U.L. Residential Security Container
Door Thickness: 5″ with 1″ composite door
Door Bolts: 3 Sides
Body Steel Thickness: 11 Gauge
Total Body Thickness: 1 5/16″
Lock: Combination/Key, Sargent & Greenleaf™
Relocker Type: Fail-Safe™, Punch and Drill
Bolt Locking Type: Over-Center Cam-Drive
Bolt Protector Type: EZ-Glide
DX-90 MONSTER MECH, Over-Center cam mechanism increases security
25% larger bolts, now 1.25″
33% longer bolt extension with anti-pry tabs
Triple case hardened steel plates protect lock from drill attack
UL Listed S&G™ Group II lock guards against lock manipulation
Fire Protection Specs
Fire Rating: 1,200 Degree/60 Minute, 83,000 BTU fire rating
Fire Temp: 1,200
Fire Minutes: 60 Minutes
Layers: 3 in ceiling, doorjambs and door, 2 in walls
Heat & Smoke: Door Seal Heat-Activated, Expanding Palusol™
Fireboard ⅝" 3 layers ceiling, doorjambs and door, 2 layers in all walls
Functionality Specs
Exterior: Gray Marble Gloss
Fabric Type: Fabric
Upholstery: Fully Upholstered
Handle Style: 3-Spoke
Interior Type: 4-in1 Flex
Interior Lighting: 2-LED Motion Sensor Lights Included
Gun Capacity: 64 Long Guns
SHOP NOW