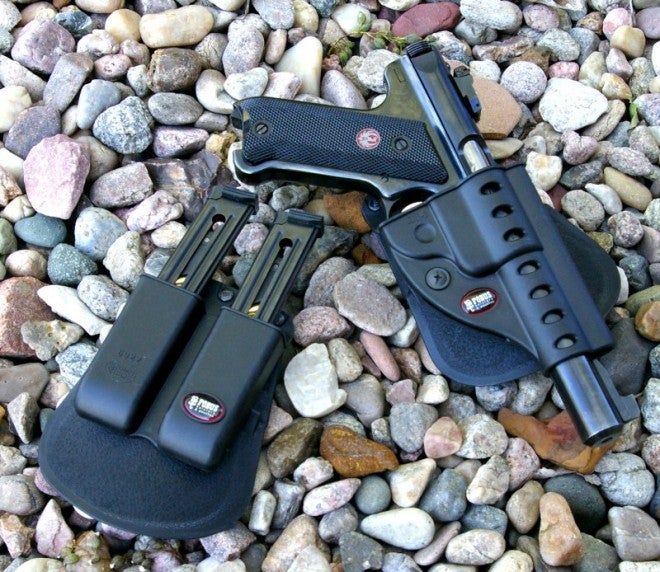 To say I am a fan of the infamous .22LR Ruger Mark III would be an understatement, but holsters were a challenge until I discovered the Fobus holster and magazine pouch options.
The Fobus Evolution Holsters are nothing new, and I'd put off getting one for far too long. I finally decided enough was enough and picked up the Fobus Holster and magazine pouch. With them I was able to turn my Ruger Mark III into a tactical training tool for practicing reloads.
Fit, Feel, and Features
The Mark III Fobus Evolution Paddle Holster with NRA gel Tab fits both the Ruger Mark II and Mark III models and provides tunable retention via an adjustment screw. The holster body is one piece polymer construction and is riveted securely to the rubberized paddle insert. The Paddle itself is covered on the outer facing side with a gel that provides retention to the body curve molded paddle. The use is extraordinarily simple: just slide it into your pants or shorts and it provides a solid weapon carry platform.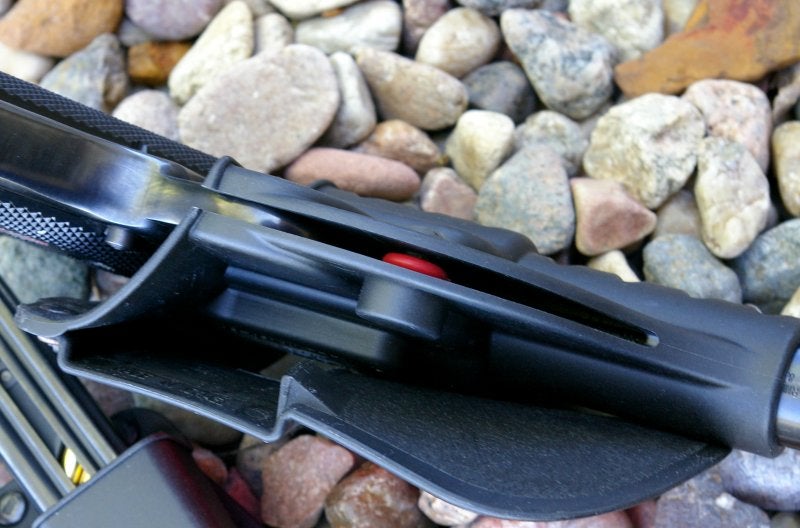 To improve and speed the draw and protect sights, the Fobus holster body has a protective sight channel built in so that the front sight never comes in contact with the holster. The Gel tab is grippy enough to hold the gun securely in your pants, but not so much that attachment or removal is a pain.
The Fobus Double Magazine Pouch for .22LR single stack magazines is designed similarly to the Mark III holster with the same gel tab insert. In reality you do not need it due to the weight of the magazines.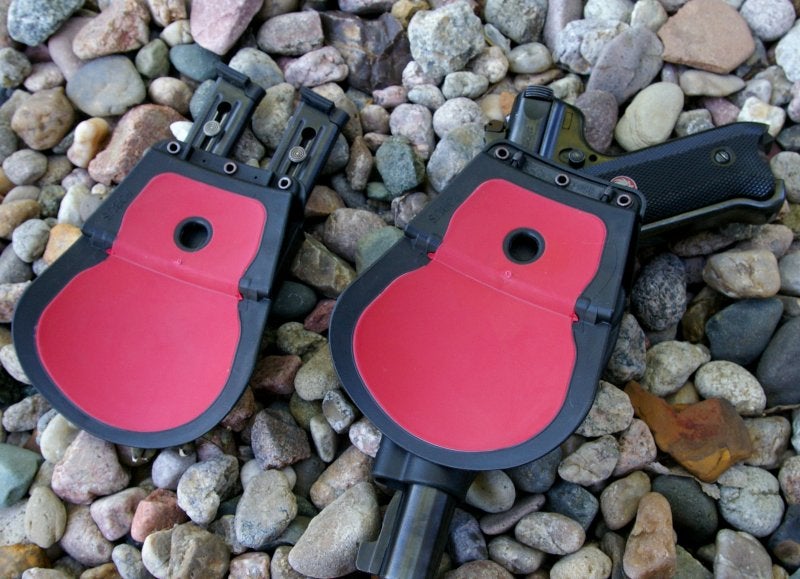 Functions
The Fobus Double Magazine pouch is a "universal" single stack .22 magazine pouch for a variety of .22 pistols. In this case I had to tune the tension a bit by heating and bending the retention fingers slightly to get a nice tight fit.
The holster was pretty much perfect out of the box, and the paddle slid into the pants and held securely and comfortably throughout my initial testing. However, the tension was loosened just a bit to a point of compromise between retention and draw speed. After months of use and what has to be thousands of rounds and hundreds of draws, the Fobus Evolution holster has performed perfectly without any further tuning. Of note: the holster will sadly not fit the 22/45 Ruger, the new Ruger 22/45-Lite, or the Mark II or III versions with the scope rail attached.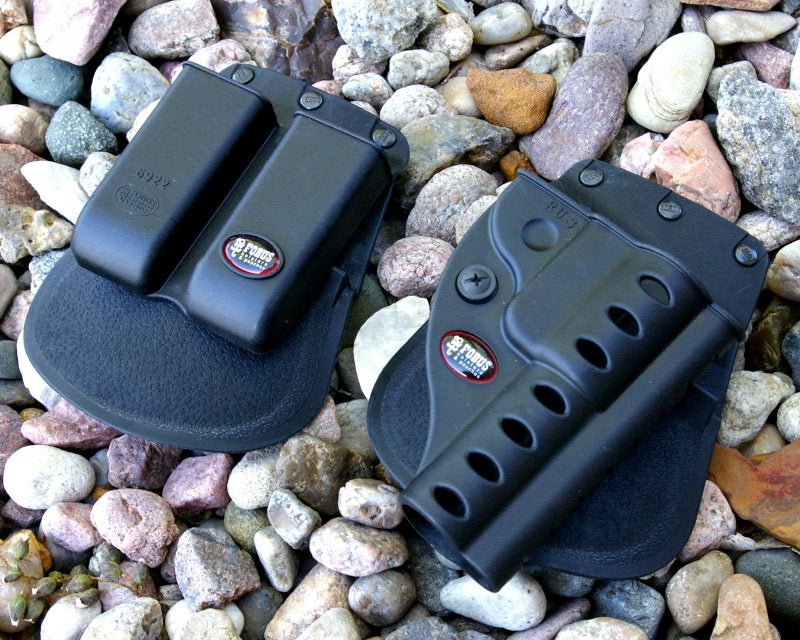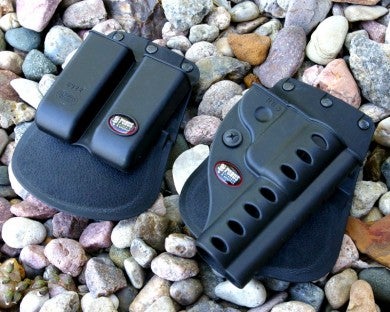 Final Thoughts
.22LR training analogs will pay for themselves financially from a training perspective in a very short period of time. A Ruger Mark III with a couple of extra magazines, and Fobus gun, and magazine holsters all combined can be paid for in only around 4,000 rounds (compared to shooting a 9mm). Along with the "shoot more, spend less benefit," this training will help you develop invaluable muscle memory that will transition to your defensive or sporting firearm.
This is where the Fobus Holster and Magazine pouches are critical training tools, and I believe one of the best accessories you can purchase for your Ruger Mark III even if you just plan on carrying your Mark III occasionally on a hunt. The Fobus Evolution Ruger Mark III holster works and helps you get out, shoot more and train more for a lot less money.
Specs
Fobus Evolution Paddle Holster with NRA gelTab for Ruger Mark II & Mark III
Fobus Double Magazine Pouch for .22LR single stack magazines
Model – 6922P
Price – $21.99