CRKT and Knifemaker Lucas Burnley Team up for the Obake
Jon Stokes 01.14.14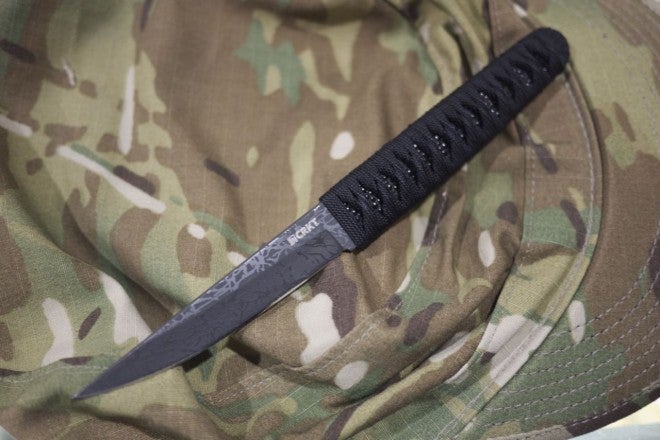 While I was at the CRKT booth, I got a nice demo of a small, tactical carry knife called the Obake. The knife's designer, Lucas Burnley, was nice enough to walk me through the three main carry configurations that this knife is designed for. But first, a bit about the knife.
The Obake is a small, Japanese-inspired fixed-blade that's designed to be carried discretely and deployed quickly. The 3.6″ blade is finished with gray titanium nitride and is acid etched, and when you include the wrapped handle, the overall length of the knife is 7.63″.
The knife comes with a nice sheath and a skull lanyard bead. The lanyard attaches to the tip of the sheath and is part of the knife's carry system.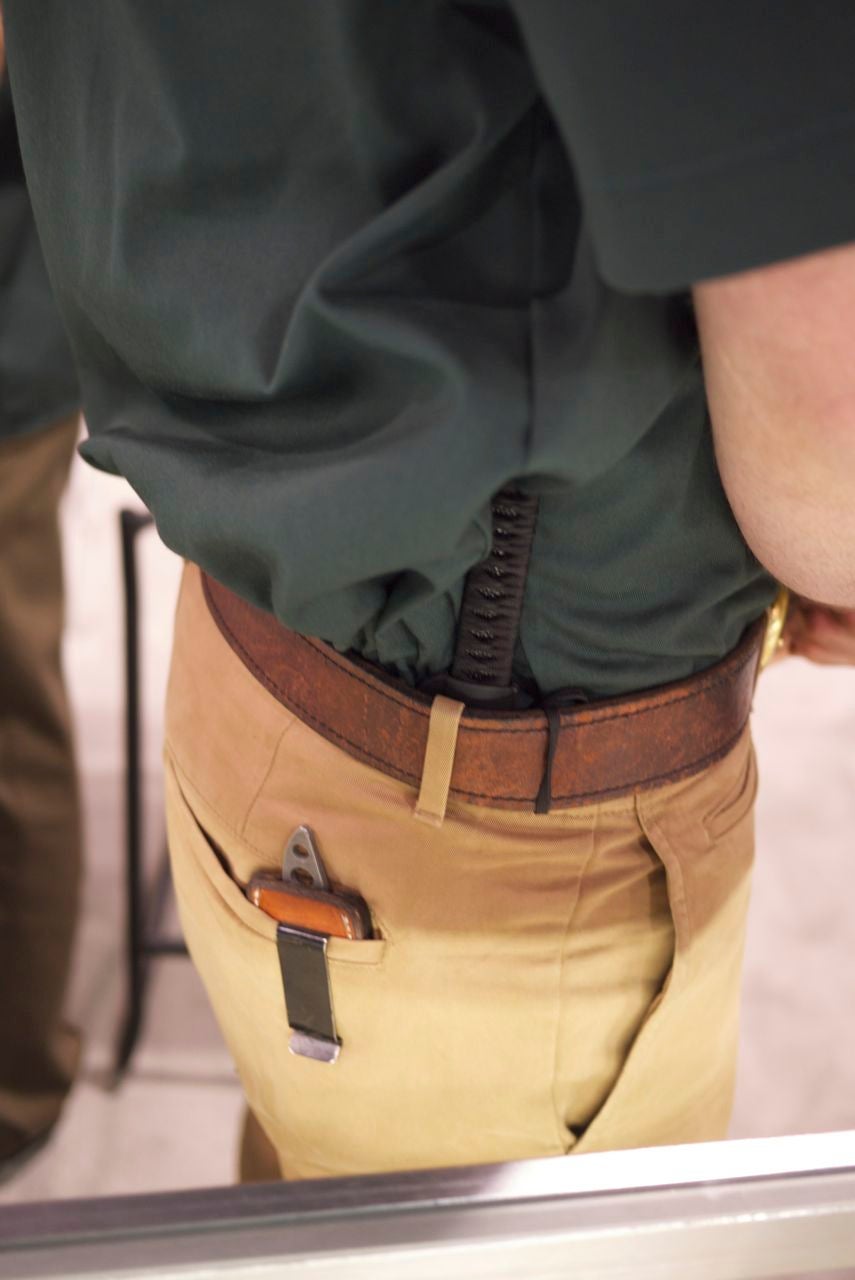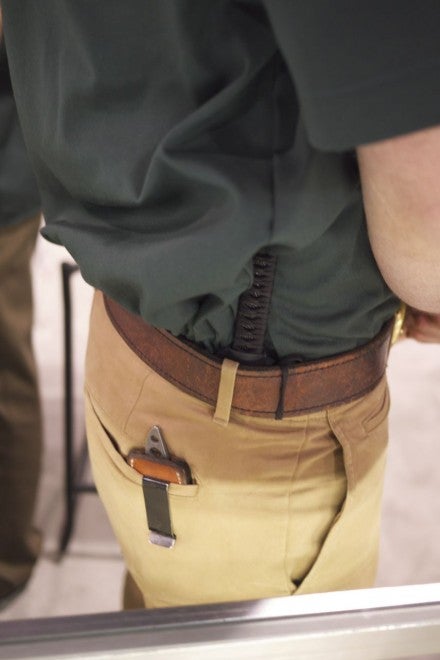 To carry the knife, you loop the lanyard around your belt and tuck the knife discretely into waist at one of three positions: front, back, or side. Front is more for when you're sitting down, and the knife can be easily moved among the three different positions as you move around or stand and sit.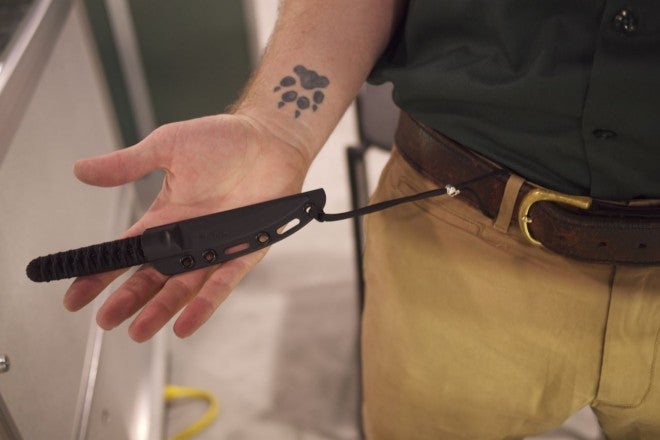 I used to carry a Cold Steel-produced version of Barry Dawson's Spike, which I don't think is even made anymore. This kills me, because I lost the knife some years back. I'd definitely consider the Obake as a replacement if I were still into carrying a tactical fixed blade.