Direct Gas Impingement (DI) Gun Coming from LWRC
Jon Stokes 01.20.14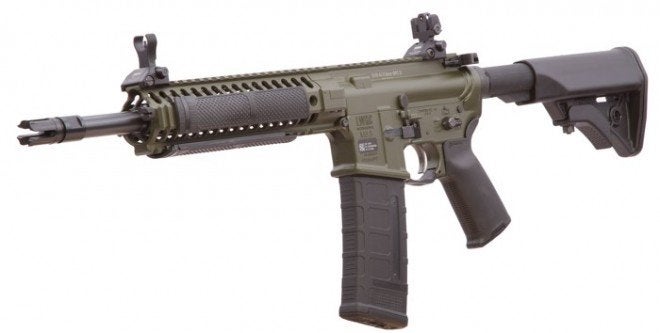 LWRC is probably the biggest name in piston ARs, and in fact the company was founded specifically to provide high-quality, piston-driven AR designs to the worlds militaries. The direct gas impingement (DI) prototype gun that the LWRC rep showed me at the booth represents a major departure for the company.
As is typical of DI ARs, this gun will be lighter than its piston-driven counterparts, and having handled it, I can attest that it feels great in the hand. I introduced the LWRC rep to Major Pandemic, so look for some reviews of LWRC guns on AllOutdoor this year.
I didn't manage to snap a picture of it, but it looks a lot like the M6A2 shown above.