Use Lasers to Stay Trained and Sighted In Without Range Time
Oleg Volk 02.03.14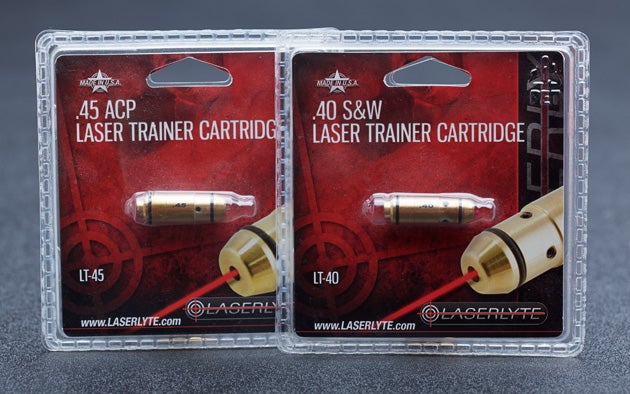 Since much of North America has been under multiple feet of white, fluffy Global Warming lately, many of my friends have gone stir-crazy. One of the solutions to cabin fever lies in creative uses of coherent light. Just like cats can be kept entertained with lasers, so can shooters.
While indoor ranges are fine for some things, reactive shooting isn't one of them. Designed by ICE Training (Hi, Rob!) and produced by Laserlyte in 380ACP, 9×19, 40S&W and 45ACP, the laser cartridges are designed to emit a brief burst of red light when the firing pin makes contact with the rubberized switch. The brass-bodied catridge itself sports a rebated case head, so striker-fired pistols can be re-cocked without it coming out of the chamber. Three included button batteries last over a thousand activations, and Laserlyte also sells a light-sensitive target.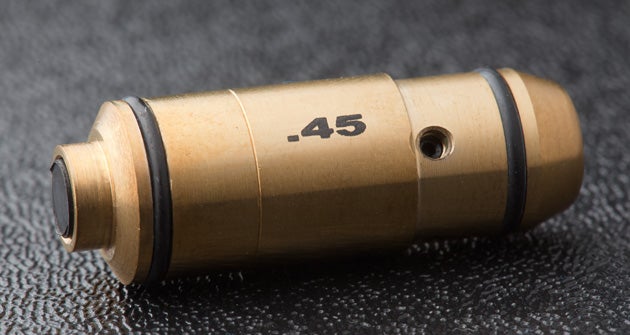 The laser cartridge can be oriented consistently and zeroed to fine-tune the location of the light beam relative to the point of impact. While the straight laser line is an approximation of curved ballistic trajectory, it works well enough within 15-20 yards.

Great care should be taken that the laser "ammo" is not confused with similarly colored live ammunition. Live ammo should be kept well away from the training area, and all safety training rules, including using bullet-proof backstops, should be followed.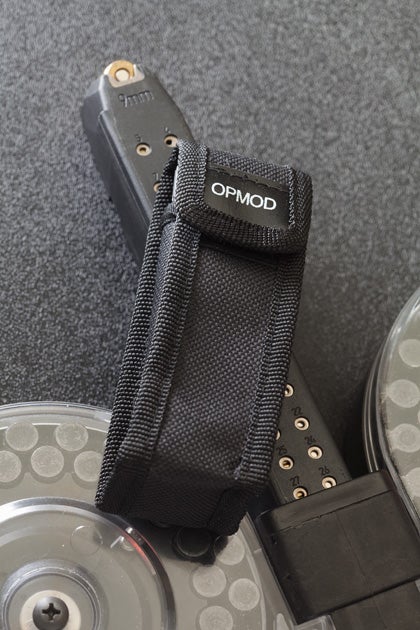 With rifle ammunition and range time both being scarce and costly, laser bore sighters become more and more useful. The Opmod G.U.M.B. bore sighter was provided by Optics Planet and I liked it more than many of the competitors for the ease of alignment and the bright green dot it provides. Unlike most designs, it does not require interchangeable bore-sized inserts. The flat magnetic end sits equally easily on either muzzles or flash hiders. Just about the only exception to that would be the slanted AK muzzle brake. The  G.U.M.B. uses a nice, fat, CR123 battery that lasts a long time.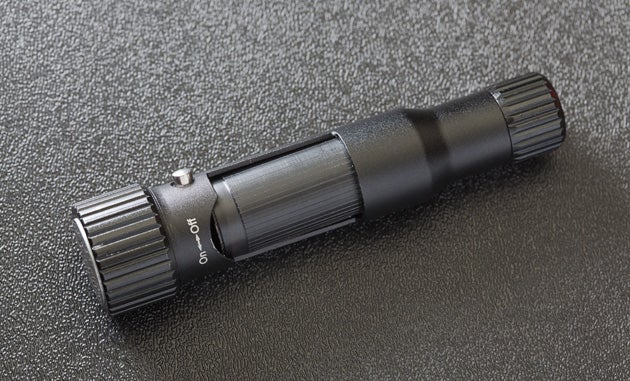 Attach the bore sighter, point it at a distant target and adjust the scope until the crosshairs overlap. While it won't provide a perfect zero, you will save considerable amount of time and ammunition compared to trying to zero with live fire first.