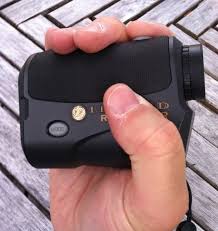 One of the lingering questions about all types of SHTF events and subsequent bug-out or bug-in scenarios is the distance we expect to maintain from our potential threats. Having been an avid worldwide hunter for over fifty years, I can attest that it is a finely tuned skill to accurately estimate ranges by eyesight with any regularity.
Thus, is eyesight range estimation good enough for a SHTF scenario? Well, naturally if an adversary, four-footed or two, is standing on your front porch or steps away from your escape tent or trailer, then I think we can be able to determine the range within a reasonable degree of accuracy.
However, what about movement out past the front gate or along the property fence line from your hidden observation bunker? Or how about down the street a block away from your back sliding door at the house? If that range gets beyond an arbitrary distance of say 100 yards, then pinpointing the target of opportunity's range could get dicey. This is especially the case if you are not practiced at range estimation. Even then, it is tough in the field.
By now, most are already thinking of range estimation in terms of a possible defensive armed response if it should come to that. We hope it doesn't, but if it should, then any shooter is going to want to have a good idea of how far out the target is. This is despite knowing that your .223 or .308 has been sighted in at say 3-inches high at 100 yards to compensate for a holdover for longer ranges.
Maybe it's just me, but I want to have a good idea of the actual range as I settle the crosshairs into the target. Long range estimation is critical to precise target accuracy. You don't want to just pop off rounds until you hit something. That not only alerts others to your presence, but if you are game hunting for camp meat, then you just buggered them out of the area if you miss because you misjudged the range.
Other uses for accurate range estimation are to catalog various landmarks on your escape property from a variety of observation viewpoints. This concept is similar for a bow hunting situation where hunters are encouraged to put range stakes out from the base of their hunting stands (to help in judging distances to where a deer might be standing).
On my hunting property, I have ranged out every hunting stand, some of which are also SHTF observation points, to the furthest distance to the woods, end of a food plot, trail, road, gate, or other landmark. I drew maps of every stand area and put this range data on each map. All the maps are kept in a notebook. Somebody in camp is always asking how far it is from this or that stand to some distant point. I drag out the notebook and show them.
This is good information to have in advance if you have a bug out escape location, or
even from various vantage points from your bug in domicile. Over time, you may naturally commit these ranges to memory, which is fine, but if you adopt the notebook idea, then everybody will know how far it is from the back porch to the back of the field or exactly the distance to that fourth house down the street from your bedroom window.
Of course, you knew where we were headed with this. The toil of guesstimations on various ranges can be highly simplified with the purchase of an electronic, handheld, laser rangefinder device. All you do is point and shoot the laser beam and zappo, the range pops up on the optical display. It doesn't get any easier than this. There are a few tricks to their use, however.
If you are curious about acquiring a laser rangefinder, then peruse some of the better known internet supply outlets like Bass Pro Shops, Cabela's, Optics Planet, etc. Be sure to shop for top brands like Leupold, Nikon, and Bushnell to find reliable high quality. There are other brands out there, but their reputations are suspect.
Whatever brand/model you settle on, be sure to search for product reviews on the net to see what others think of it. I know of one brand that popped up last year with a seemingly very attractive price, but upon reading reviews, it seemed that nearly everyone who bought one returned it to the factory and got really poor customer service. You get what you pay for in rangefinders.
Most rangefinder brands offer multiple model choices, most often based on the ultimate range capability. The majority of long range devices are capable of ranging to 1,000 yards. You will have to decide if that is the capability you need for your situation. Other options generally range from 500-800 yards except those made for bow hunting, which may be limited to very short ranges.
Rangefinder features vary, too. Some have various reticle options, some have red dots or illuminated reticles. Sizes vary, as well, but all are designed to be handheld. Models can be rubber armored, waterproof, shock proof, etc. As you shop, be sure to study all the features and specifications to match your needs and budget. All are battery powered, usually with disk watch batteries or a small camera battery, but make sure you know before you buy. Some batteries can be hard to find or can be quite expensive to replace. As far as I know, most brands offer their rangefinders with a carry case and a strap.
So what did I buy? After nearly six months of shopping, comparing, actually handling many, many models, I settled on the Leupold RX-800i without the TBR (true ballistic range) feature that additionally calculates ranges from an incline. This model ranges woods lines out to 800 yards and deer to 600 yards (reflectability is paramount in ranging). That is all the capability I needed for both hunting and a potential SHTF event.
I replaced the factory nylon neck strap with one made of neoprene from Vero Vellini made just for small devices. I like the stretch of the neoprene, and it is more comfortable around the neck.
This is a very lightweight, handheld piece of gear. Therein lies one of its biggest issues. If you see an ad depicting a person, usually a hunter, holding a rangefinder with the grip of one hand, I am here to tell you there is no way to hold one steady with one hand. At least I cannot. It takes two hands and elbows supported to get a really steady read on a long range target. It takes practice to use one of these efficiently.
As a field test, I not only tried to guess various ranges to check with the rangefinder, but I also scanned the same landmarks multiple times to see if the Leupold read the same range each time. It did. I tried all the available reticle types and kept the more or less standard crosshair reticle. I also like the mini-circle one. I ended up using the rangefinder a lot more than I thought I would initially. I consider it a good buy.
Knowing the precise range from where you are to some outlying target can be important during SHTF incidents. It could be very valuable for both offensive and defensive work, and they have many other uses as well. Check them out to see their utility for yourself.

SHOP NOW