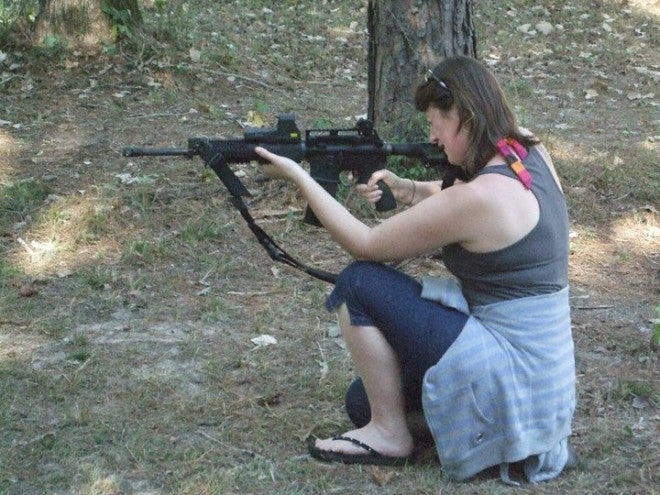 Private lands left uncontrolled and not patrolled will soon fall victim to trespassers, poachers, thieves, and no-goods. Every year, private landowners, leaseholders, hunters, and others roll into their recreational camps only to find evidence of vandalism and theft. Unfortunately this is the world we live in today.
Are there ways to protect your private holdings from prying eyes, fence jumpers, and road riders? In practice, even a little preventative action can go a long way toward securing your property.
A security assessment is a good way to determine the strengths and weaknesses of your property security efforts. You may discover gaps in the "firewall" that may allow uninvited guests access to your property. If there is a law enforcement officer in the county sheriff's department that you can trust, pay him a few bucks to check out your property for security recommendations.
First, fix the obvious things like entry points. Are there good, solid gates blocking every entrance to your place from surrounding highways or county roads? Are these gates well maintained, chain locked, and posted? Do you check them regularly?
Be sure to add highly visible "posted" signs along stretches beside roadways and borders to other properties not under your control. If you don't know your neighbors on all sides, get out there and meet them. They may make excellent friends, or they may the source of intrusions. Know which it is.
Post other areas of easy access. It might be a power line or gas pipe right-of-way, which is still your land not owned by the power company. People often do not understand this or they just choose to ignore it.
Another is access via a railroad track. We have had hunters ride down the side of the tracks to our open power line right-of-way and sit there in their truck with rifles out the window. Other points include weak areas in barbed wire fences. Since our hunting land is a short walk from town, city folks have created crossing spots by cutting the wire fence or riding it down so they can cross over, even on ATVs.
The old saying about it being impossible to keep out the highly motivated thief is unfortunately true. If they want to get into your camp house, trailer, or equipment shed, they will. Our cabin has been broken into twice. Each time they took a cheap microwave oven and an electric can opener. That is about all we leave behind.
The camp house next to ours was less fortunate. They left all their hunting clothes, boots, and gear. It was all taken. They left boxes of ammunition, flashlights, and knives. All gone. For some reason in this case they loaded up all the kitchen flat wear, pots, pans, and small appliances. Don't leave stuff of value.
We killed the bright florescent night light outside on the power pole. It was a beacon from the highway that residences were there back in the woods. We figured that light was actually helping thieves see their way out with our stuff.
We also let the entry road into camp grow up on the sides so the houses could not be seen from the highway. Now it just looks like a gate going into farming land. The main entry gate is always locked even when we are there.
If we leave that gate open, somebody is going to drive in just to see where the road goes. This happens nearly every hunting season. Once they see people, they either scat or have some lame excuse about looking for somebody's house. Tell them there is a resident living there all year long.
Certainly all dwellings should be securely locked. One member owner postulated it was better to just leave camp houses unlocked, but I have never been comfortable with that idea. I recommend leaving no lights on either unless you are on the property. Lock any parked vehicles and chain up ATVs before departing for even a short time.
It is terrible to have to live this way in America, but most folks who have been victimized have come to realize the realities of the society we deal with now. Some folks just do not respect private property or what you have worked so hard to obtain. Here is one other piece of advice for you to consider. I leave a loaded pistol on my camp house bedroom night stand over night and with me during the day.