New Device Aims to Treat Gunshot Wounds
Ashley 02.18.14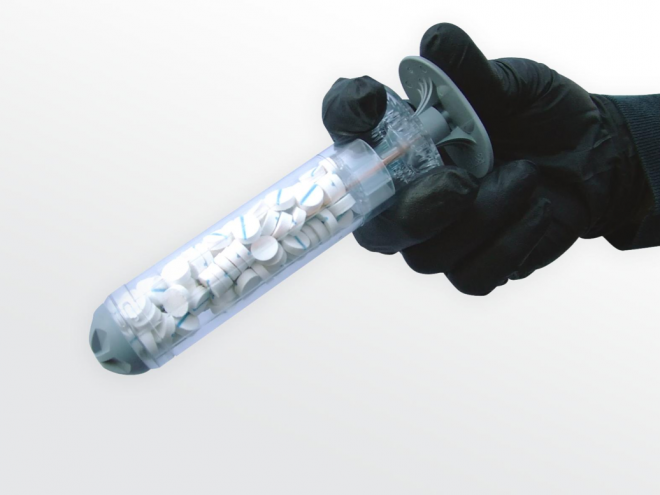 Sometimes the best solutions are the simplest. Although there's nothing simple about the impact of a gunshot wound on the human body, the process of treating gun injuries on a battlefield might become a bit faster and safer. At least, that's the goal of the XStat, a new syringe-like device that injects a dressing straight into a wound. The XStat, created by company RevMedX (which stands for Revolutionary Medical Technology), is still a patent-pending design.
While gunshot wounds are typically treated by packing gauze into the wound–a painful process for the injured and difficult for a medic in a chaotic environment–the XStat expedites this process with a one-time insertion that prevents the patient from bleeding out. The dressing absorbs blood, aids in the clotting process, and expands into the wound, filling the space and protecting any further damage. This allows for a less traumatic experience for the patient, and also prevents major blood loss, buying more time to properly dress the wound. According to RevMedX, the XStat can stop bleeding within 15 seconds.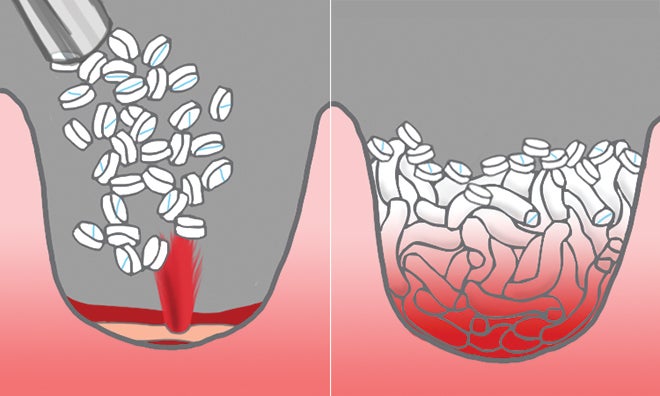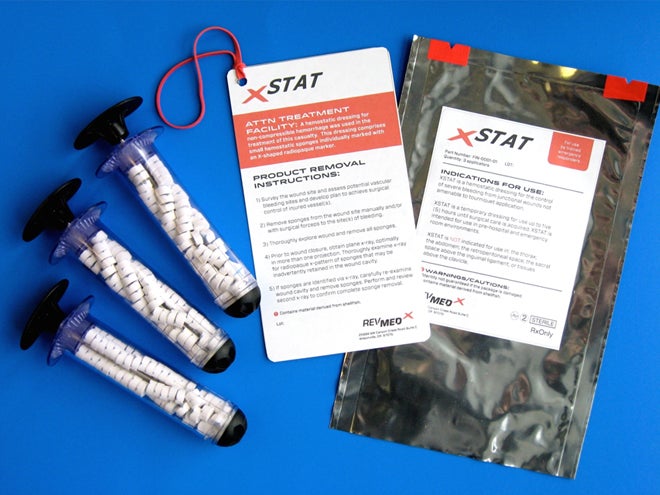 Although it's still in development, the XStat was awarded at the 2013 FutureMed conference hosted by Singularity University, which highlights innovations in medical science. There has also been some discussion about implementing the XStat in ambulences and hospitals. It's expected to cost around $100 per unit. Learn more about the XStat at RevMedX.