Mission First Tactical One Point Sling Mount OPSM
Major Pandemic 02.27.14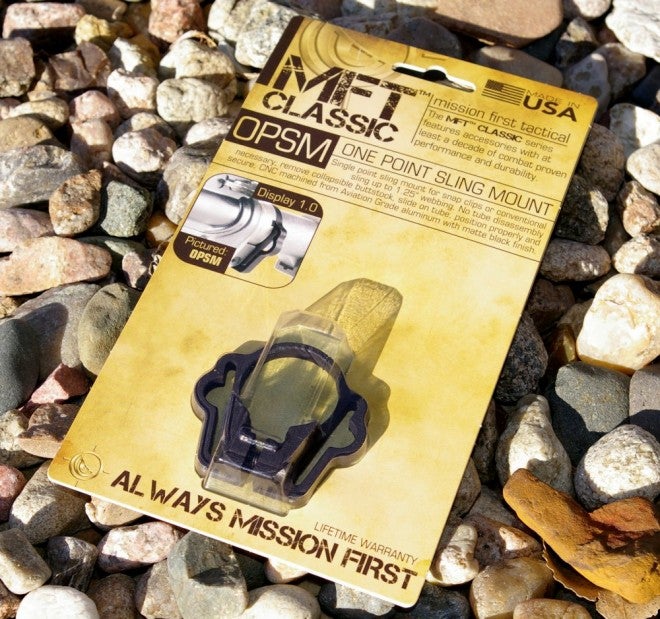 As I've published a number of upgrade articles, I've received many comments and emails from folks who want to upgrade their ARs with all the standard tactical accessories without having to break out specialty tools. A typical AR upgrade is to add a single point tactical sling mount to your six position adjustable stock. Generally this involves replacing the buffer tube locking ring, which in turn necessitates removing the butt-stock, removing the castle nut with a special castle nut wrench, and a lot of swearing if the castle nut is already staked. Then you have to remove the locking ring and replace and reassemble of all of the above with the new sling mount plate – this a lot of work if you just want to use a single point sling. Mission First Tactical (MFT) has a simple solution that only requires you to just slip off the buttstock.
Mission First Tactical is emerging as the main competitor to Magpul in the AR accessories market, and they're going after the market leader aggressively head-to-head with new innovative products on store shelves and online retailers.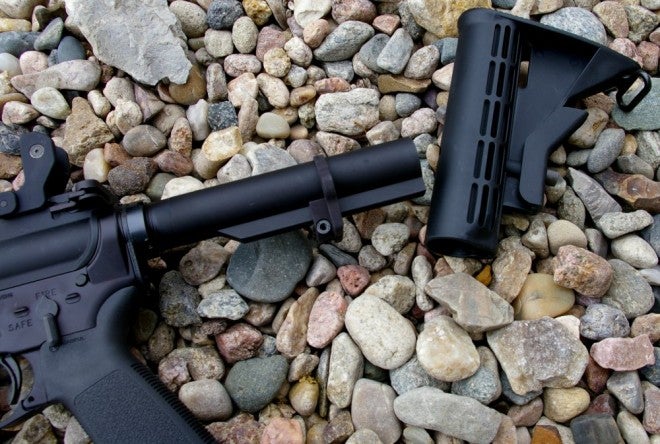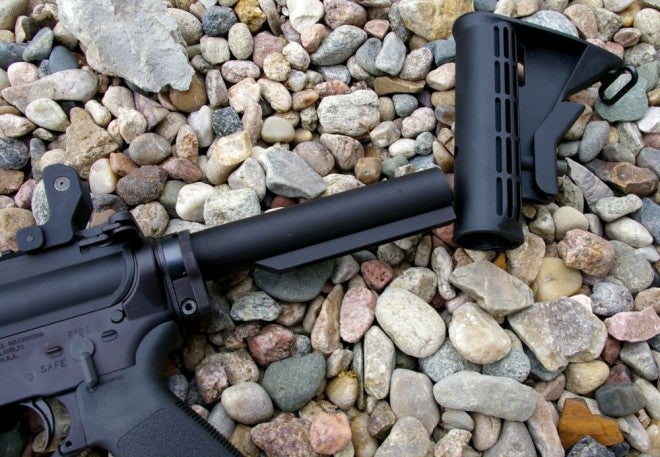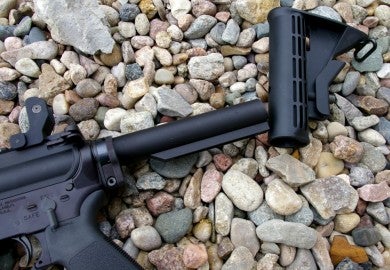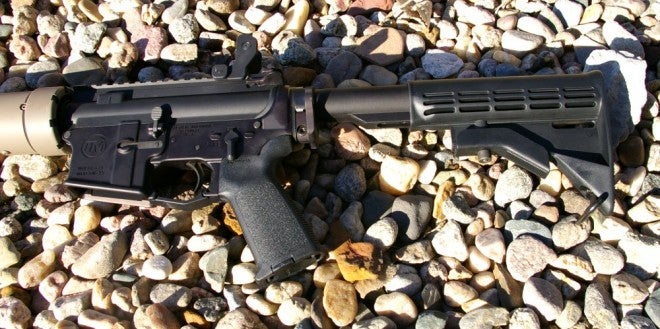 Mission First Tactical has an easier path to adding tough single point sling attachment that only requires a hex wrench. Their One Point Sling Mount (OPSM) only requires you to remove your buttstock, slip on the mount, tighten it down with a hex wrench, and reattach the buttstock. Click on your single point sling and done.
This simple upgrade is a great product for a number of reasons. The OPSM is a great option if you have an issued weapon and want to add a single point sling attachment without disassembling or permanently modifying the gun or if you want to leave your heavily factory staked castle nut alone. It is also a great option for someone who doesn't want to hassle with partially disassembling their AR-15 just to install an ambidextrous single point sling.
This Mission First Tactical $39.99 OPSM is handy tactical accessory that's made from aviation grade aluminum and matte black finished. The OPSM provides the functionality of a single point sling without the headaches. Additionally, it is completely ambidextrous, and during my drills it did not limit my movement during right to left shoulder transitions. In all, it's a great product that installs simply and quickly with just common tools.