How to Choose a Fitness Band
Ashley 03.03.14

For the outdoor explorer, a fitness band can be a unique way to track your lifestyle, especially for those training for athletic events or those who want to get in better shape. A fitness band is a wearable device that collects data on your physical activity. This data is often synced with an app or a web service, and it's intended to help people determine what they need to focus on or what habits may be holding them back from progress.
Fitness bands are huge this year, as proven by dozens of new models showcased at this year's Consumer Electronics Show. Instead of providing a roundup of the growing list of options, it's more helpful to determine what your preferences are and work backward from there. Here's what to look for in a fitness band.
Each fitness band comes with its own set of features. Some can track sleep, others function as pedometers, and some are more like smart watches because they can be used to check apps and email and receive regular web updates. Some bands can assist in meal and calorie tracking via the app. If you want to improve your all-around health, a band that can help track more than just exercise is probably a good fit for you. And if you're a work-out junkie or you like to track the distances you hike or travel, a simpler option should be sufficient. Start by making a list of the features you'd like your band to have. That way, when you start perusing options, you can easily cross off the bands that don't make the cut.
Style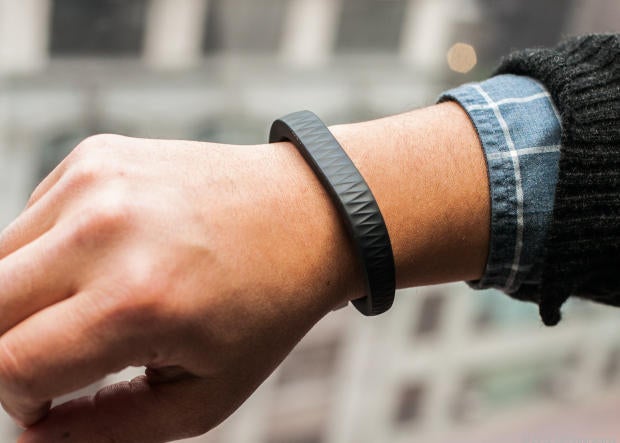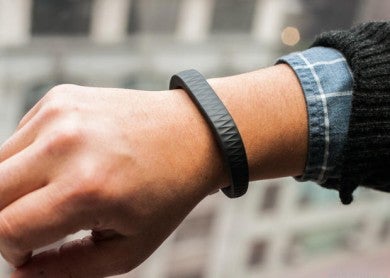 Like any wearable, including glasses and watches, the style of a fitness band should fit into your normal wardrobe. Fitness bands range in color and texture. I'm particularly fond of non-intrusive styles like the Fitbit or the Jawbone Up, which look like trendy bracelets rather than noticeable fitness devices. This is just my preference, and those who enjoy more techie styles might like the design of the Razer Nabu Smartband, for instance. And the Jawbone, Garmin Vivofit, and the Fitbit all come in several colors.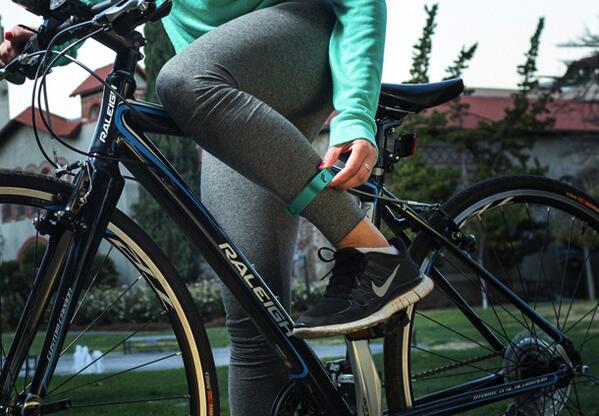 But beyond the aesthetic, fitness bands come in different form factors. Most are intended to be worn on the wrist, especially as the trend moves more and more toward smart watches. Some new designs like the Flyfit Ankle Tracker, which is currently crowdfunding on Kickstarter, are worn around the lower calf. (I'll note that it resembles an ankle bracelet a bit too much for my liking, but it's a unique option for cyclists or those who don't like to wear items around their wrists.) Original Fitbit designs are more clips than bands, but they serve the same purpose as a tracker and can be clipped onto pockets, collars, or bags. The wristband option is the most popular as it can be worn alongside existing jewelry, and it's a natural place for bands that have an interface option. Wearing a wristband when you're not already used to wearing something regularly on your arm can take some getting used to, and depending on the activities you partake in, a band worn elsewhere might be preferable.
Integration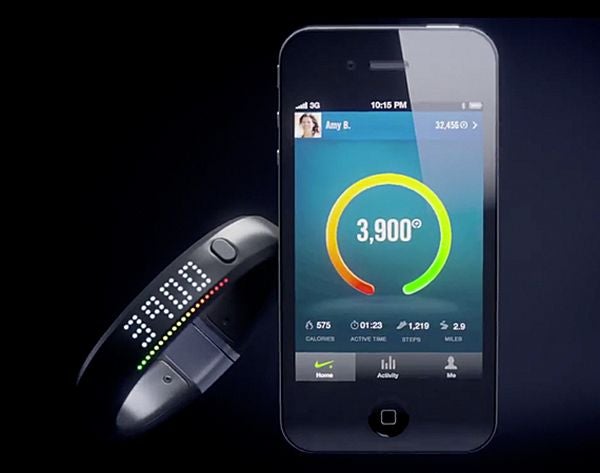 The biggest perk of a fitness band is its integration with smart phones and tablets. It's a two-part process. The band is worn and tracks data throughout the day, which is then uploaded and available for analysis via the app. Some apps are better than others, and some bands only sync with particular apps. For instance, the Nike+ Fuelband has a Nike-specific app that caters more toward runners and serious athletes. The Fitbit is a bit less intimidating for newbie athletes and is intended to help those at any stage of the fitness process. So while you're investing in hardware, the software is what will ultimately make your experience with a smart band worthwhile. Fitness band websites showcase their accompanying app with the device, but also check the app store to read honest reviews by fellow consumers.

SHOP NOW
If you're looking for a fitness band or already use one, share your experiences in the comments!