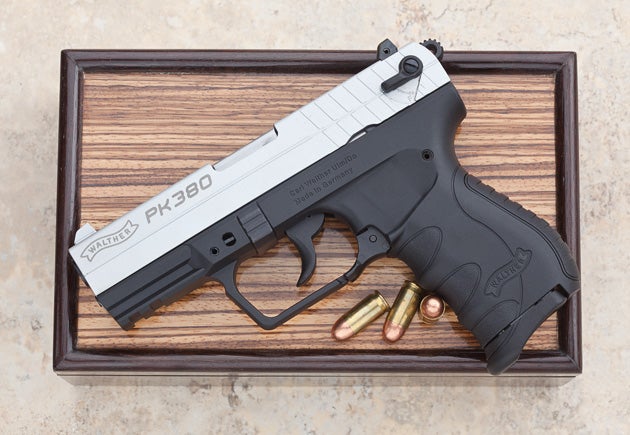 Pistols in 380ACP have long been recommended to women for self-defense. While the advice had some merit, it also had a serious down side. Traditionally, 380ACP pistols were blowback designs. For a lightweight carry gun, that usually meant a stout recoil spring and jarring recoil despite the modest ballistics of the cartridge. Attending a day-long training course or even just firing more than a couple of magazines at the range could get unpleasant.
Walther PK380 is one of the newest generation of locked breech designs for lighter recoil spring and lower felt recoil. While its appearance suggests a commonality of manual of arms with the earlier P22, this gun is a bit different in operation.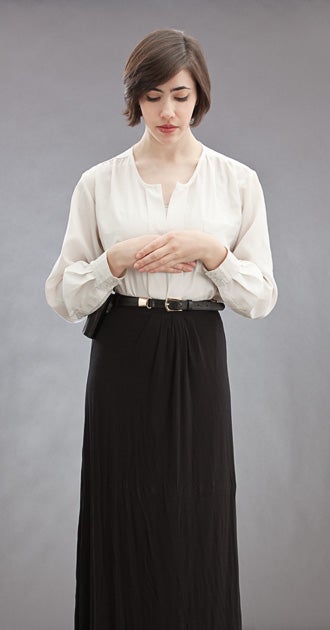 At 575 grams fully loaded (8+1), it's not the lightest 380 pistol out there. It falls in the same category as the more recent Glock 42, being large enough in size and mild enough in recoil to make a full day of shooting in a training course comfortably possible.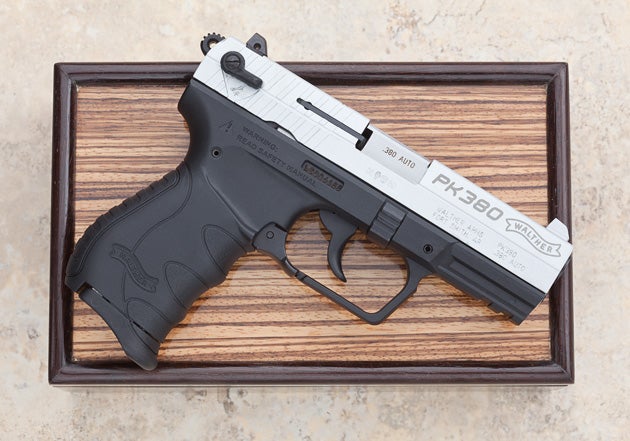 The Good:
All ambidextrous controls
Rail for a light or a laser
Cocked and locked capability as well as double action
Easy to rack, especially if the hammer is cocked first
Easy to take down for cleaning
Very low felt recoil
Reliable
Fairly accurate
The Bad:
Won't fire without a magazine, which is very unhelpful for a self-defense pistol, in my opinion
Safety moves up to FIRE, down for SAFE: not the most intuitive, though consistent with other Walther designs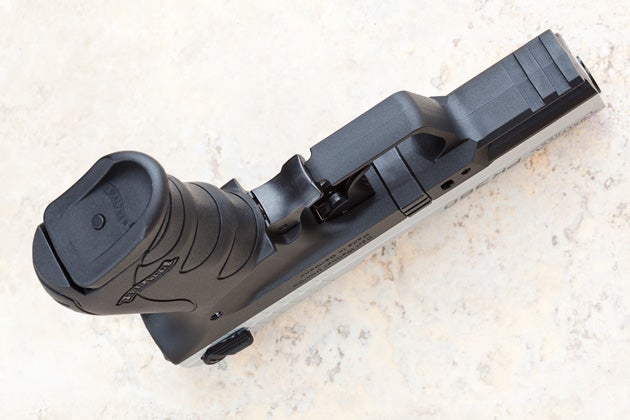 While it's not the thinnest 380 out there, PK380 has a thin and well contoured grip that works for a variety of hand sizes. External hammer may be cocked first to make racking very easy, as then only the moderate return spring has to be overcome. That makes PK380 very suitable for people with weak hands.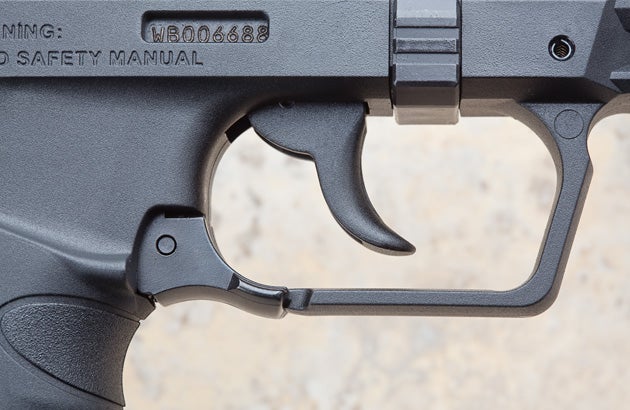 Double action trigger is long but smooth. If eleven pound DA pull feels excessive, single action takes only four pounds and helps with accurate rapid fire. While not a match pistol in slow fire, PK380 excels in rapid fire drills.
Front sight is fixed, rear is adjustable for windage with a small screwdriver. No sight pusher tool is necessary.
Single-stack 8-round magazine is easy to load and has a large plastic finger-rest buttplate. Magazines drop free and hit the ground buttplate first, keeping the feed lips for being damaged in training.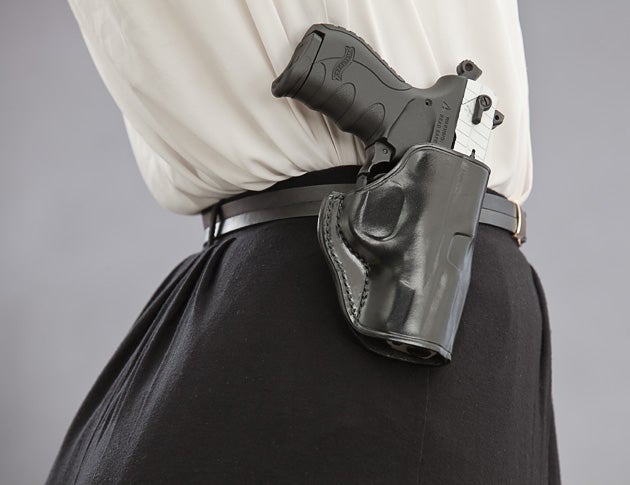 Plenty of good concealment holsters exist for PK380, but it can also be carried in a belt holster like the Galco Stingray shown above, either openly or under a jacket. The advantage of this carry method is in the speed of access.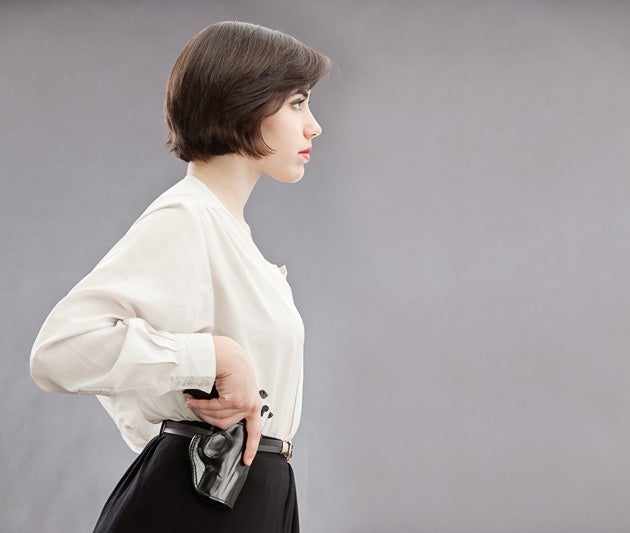 Although a true gun belt is always preferable, even this thin fashion belt is supporting the lightweight sidearm adequately.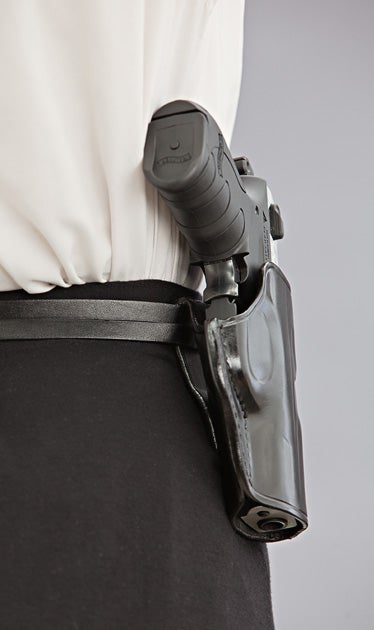 The stingray holster hugs the hip pretty closely and has the advantage of fitting with the existing wardrobe. Most inside-the-waistband designs require buying wider pants or skirts. The option to carry hammer down, safety on also allows using a gun purse or CCW Breakaways garments safely.
In sum, the light weight, low recoil, short trigger reach, and good accuracy make PK380 a viable defensive option, especially for shooters who find small 9×19 handguns too much to handle.