TAD Unveils New Spartan RS Pants
Jon Stokes 03.28.14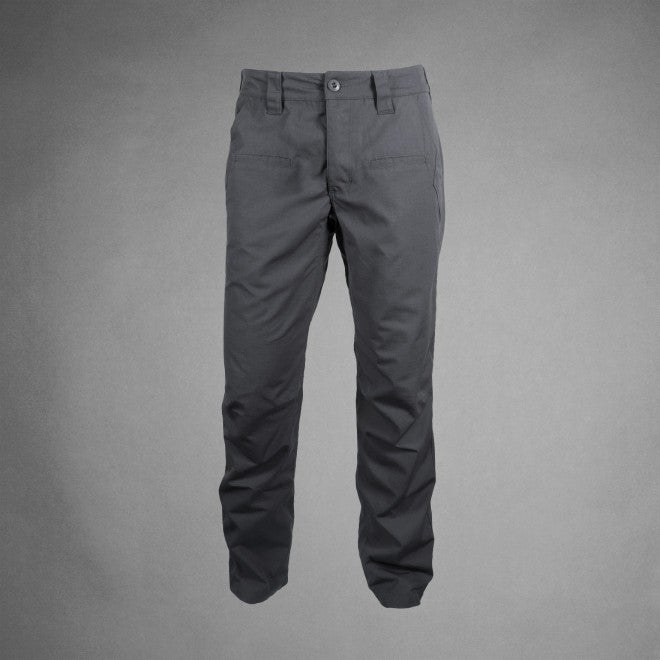 About eight months ago, right before I moved from San Francisco to Austin, I finally got around to check out the Triple Aught Design flagship store over in Hayes Valley. I left feeling like an idiot because in that store I found the perfect hoodie for San Francisco weather: TAD's Praetorian hoodie. SF is a hoodie kind of town (you can wear one most days of the year if you're in the right part of the city), and I had been through hoodie after hoodie over the years before at long last landing on the Praetorian – right before moving to a place where hoodie weather is scarce.
Anyway, this post isn't about the Praetorian hoodie. I'll post a real review of that eventually. No, it's about a new entry in TAD's Spartan family of products: the Spartan RS Pant. I got a pre-release review sample in the mail a few days ago, so I've not had been able to really spend a ton of time in the pants, but I'm very impressed so far.
The Spartan RS epitomizes the TAD approach of what I'd call "covert tacticool." The gear is "tactical," but in a stylish, street-friendly way that doesn't scream "I'm a Jason Bourne wannabe!" The Spartan pants are nice enough that you could easily wear them in a "business casual" setting, but since they're TAD pants, they've got many of the extra pockets and features that are typical of TAD's line.
Here are the basic stats of the pants:
Price: $109
Colors available: ME Brown, ME Green, Battleship Grey
Fit: standard fit with straight leg
Materials: 52% nylon and 48% NYCO ripstop with DWR treatment
Construction: triple and double needle top stitching
Darted knees for added mobility
Gusseted crotch and back yoke for freedom of movement
8 Pockets total
Two front welt pockets
Two hand pockets with coin pocket
Two rear welt pockets
Two hidden interior rear patch pockets
Fly configuration: Canadian cape button fly closure
Made in the USA
I'm going to start wearing these on a daily basis so that I can speak a bit more to the durability and other features in a later review. I also have a pair of TAD's covert DC pants, which I now use on occasions where I'd normally wear Carhartts, so look for a review of those as well eventually.
I will say that so far, the Spartan RS pants are very comfortable, and the fit and finish are outstanding. Between the Spartans and the Force 10 Cargo Pants, which I also have a pair of. I'm considering changing up my wardrobe a bit so that I can switch to wearing more stuff like this and less jeans. That mainly means buying more sneakers, which brings me to my only regret about TAD pants: I'm a brown leather boots guy (brown cowboy boots or brown motorcycle boots most days), and none of their pants really go with that type of footwear. So here's hoping that the company gets into the bluejeans business before long, especially since TAD pants are way cheaper than typical designer jeans.