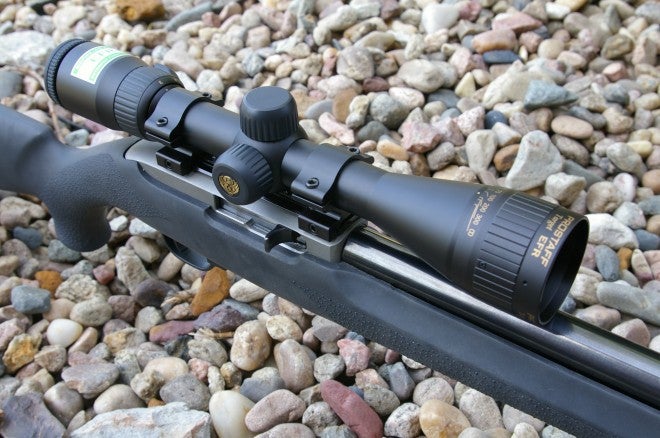 Despite the shortage of .22LR ammo, rimfire rifle sales are at an all-time high. Many people are also turning to air rifles to keep practicing on the cheap. The goal is to find an optic with an adjustable parallax that can deliver accuracy at distances under 100-yards, and that has variable power, clear optics, and a price that's less than your average 10/22. Nikon's ProStaff Target EFR 3-9×40 is specifically is designed for all the above rimfire and air rifle applications.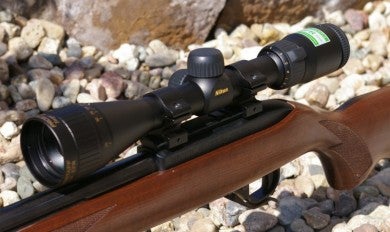 Nikon Sport Optics is a division of the famed camera optics company. Nikon has become a fast growing sporting optics manufacturer by delivering outstanding clarity for far less than competitors. In fact, I have featured Nikon products in large number of articles because they always bring the best out of my builds. Nikon's optics are legendary due to their proprietary anti-reflective coatings, which offer high-resolution images in most lighting conditions.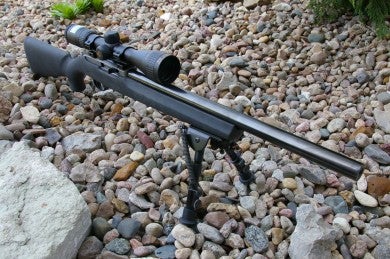 Over the years Nikon has expanded its sport optics line from binoculars to rifle and field scopes to a mighty fine line of rangefinders. From my perspective, Nikon offers some of the best optics for the money, and the ProStaff Line is among some of the most affordable.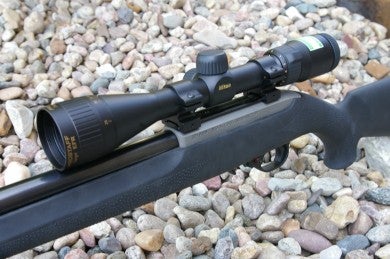 Fit, Finish, Feel, Features, and Functions
Despite the very affordable $175 street price, the Nikon ProStaff Target EFR 3-9×40 delivers great quality and a nice matte finish that's hard-anodized on an aircraft aluminum 1" body.
The ProStaff has a fully multicoated optical system to provide optimum light transmission and maximum brightness from dawn to dusk. It has all the features of Nikon's high end scopes, including a quick focus eyepiece and waterproof, fogproof/shockproof, nitrogen filled, and O-ring sealed construction.
Nikon has also integrated zero-reset turrets on on its new riflescopes. Once you have your rifle zeroed, lift the spring-loaded adjustment knob, rotate to your "zero," and reengage. Beyond the obvious easy re-zeroing, this new system makes it simple to dial in and re-zero to whatever .22LR ammo you happen to find. The turrets deliver 1/4″ adjustments at 50-yards, and are marked with quarter marks per number. Need to move the point of aim up .75"? Three clicks up and you are on.
The only potentially problematic feature I found were the plastic turrets covers, which seemed to want to cut new threads each time they were reinstalled, but I do not see this as a significant issue. Nikon includes lens caps, which I have found both durable and useful.
Functions and Final Thoughts
I tested the Nikon ProStaff Target EFR 3-9×40 on two different 10/22 rigs. For a $175 street price this is a great option for rimfire and higher power air rifles. My only real gripe is that as an airgun targeted scope, I would like to see a bit more parallax adjustment down to 10-yards to deliver improved accuracy at the very short distance precision airgun shooters often work with.
I love Nikon optics, and this Prostaff probably has one of the biggest advantages of almost any rimfire scope you can choose. It has a huge 40mm objective that delivers a very bright and clear sight picture. This is an excellent all around optic, especially for dawn and dusk shooting and hunting. The Nikon Prostaff 3-9 is a flexible optic for airgun and rimfire rifles packed with a lot of features all for well under $200.
Specs
MSRP: $189
Street: $175
Magnification: 3-9x
Objective Diameter: 40mm
Exit Pupil: 4.4-13.3mm
Field of View: 5.7-16.9 ft @ 100 yds
Tube Diameter: 1 in
Eye Relief: 3.6in
Objective Outside Diameter: 50mm
Eyepiece Outside Diameter: 44mm
Weight: 15.7 oz
Overall Length: 12.5 in
Adjustment Graduation: 1/4 in
Max Internal Adjustment: 80 MOA
Parallax Setting: 50 yds – Infinity
Adjustable Objective: Yes
Waterproof/Fogproof: Yes
Parallax Adjustment: Yes
Matte Finish: Yes
Use: Rimfire or Air RIfle
Reticle: Precision
Supplied Accessories: Nikon lens caps and Nikon windage and elevation caps