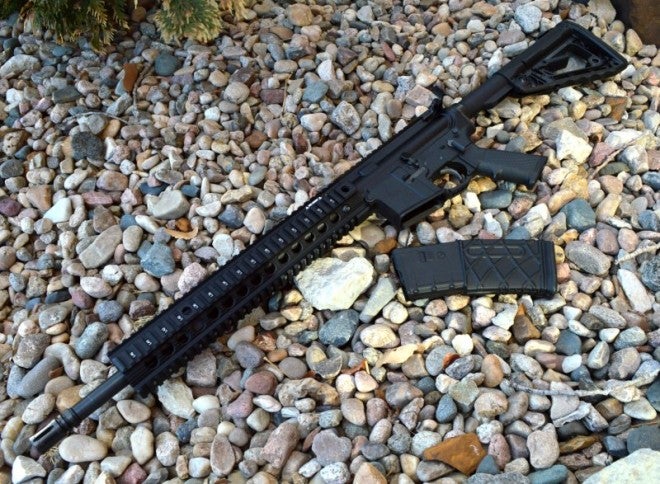 Mrs. Pandemic called to let me know that I had a package from MMC Armory waiting for me at our FFL dealer. I walked over to the ammo safe, grabbed 5 pre-loaded Magpul magazines, and jumped in the trusty Tahoe. After a few minutes of paperwork, I held in my hands one of MMC Armory's Recon 16.1 rifles. Let's face it, "we the Pandemic collective writers" have a plentiful selection of AR's to choose from, but I've always wanted a dedicated "Recce" (rhymes with Becky) rifle. This is a rifle that is not a Sniper rifle, but it's more accurate than my stubby "tactical" ones. The Recon 16.1 is a beast, and I say that with great affection.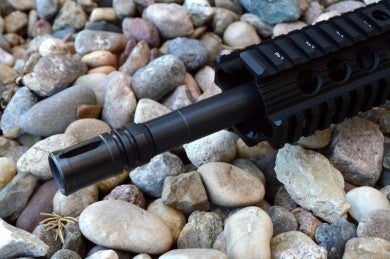 MMC Armory — some of you may know them better as Mennie Machine Company — is not a new kid on the AR block. They have been making OEM parts for quite some time, and their rifles exhibit the same quality and care as their components. MMC Armory has been a contractor providing government Mil-Spec components since 1970. The company has approximately 300 employees in a 225,000 square foot facility housing over 150 CNC machines. By size, capabilities, and experience, MMC is in a very select group of manufacturers. I'm a person that appreciates process and professionalism. Having been part of an organization that goes to the effort to get and then maintain certifications, having a ISO/TS 16949:2009 certified facility is proof they believe the same.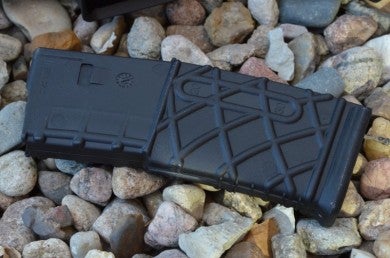 Fit, Finish, Feel, and Features
As I said in the opening of this review, this rifle is a "beast." But let me qualify that. I don't mean it's heavy (actual weight is 7 lbs), rather it is "stout." When I first picked it up, it felt substantial — rugged, but not so heavy that I wouldn't want to carry it. It's something that I knew if my life depended on it, I could smack the Hulk in the head with it and he would feel it. The quality is top notch. If MMC doesn't make a particular component of it, then they chose a quality alternative for it.
The Troy forend is what you have come to expect from Troy. Although, not wanting to sound like a wimp, I admit I do like adding rail covers to keep the finely machined Picatinny from tearing up my hand after a long day at the range.
The first thing I did when I opened the box was shake the rifle. Not like I had just conquered Sparta, but to listen for rattles and rolls. I can't tell you how many times I have picked up a new-in-the-box rifle or pistol and it is a rattle trap, or screws or other pieces fall off. Quality control on this was on the ball.
The fit and finish was excellent, but it was also consistent. In many shops they just assemble a collection of parts and you find a gun with 6 shades of "black" anodizing, or the pins are a different color (not on purpose either). All the steel bits, including barrel, gas block, even detents and pins, are all nitrocarburized (i.e. melonited) for protection. MMC Armory Nickel Boron coats their Bolt Carrier Group. The Bolt Carrier Group is full auto rated and MPI tested, with a staked gas key.
MMC Armory states in their material they have a crisp 5 lb trigger. I can attest that this is a very fine trigger. The trigger is nitride coated with minimal take up and a short reset. It is not a match trigger, but far better than your average stock trigger. As noted in our December 2013 review, MMC carries through many of the same quality parts and manufacturing on this Tactical Version, including the entire lower receiver assembly and most of the upper receiver base parts.
The gas block is a low- profile standard melonited unit with a stainless gas tube mounted up to MMC's own M4 Profile 16.1" barrel. MMC uses four coordinate measuring machines and contour inspection machines to select the optimal chambering position instead of just ramming a reamer in to chamber the barrel like a lot of companies do. It's a process that maximizes chamber to bore alignment on the barrel and improves accuracy.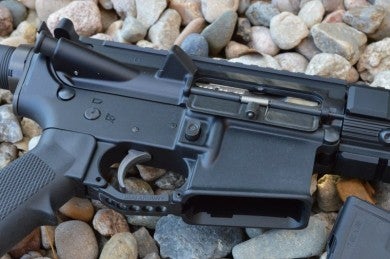 Stocks have become my pet peeve on ARs. Many of the mass manufacturers use some made-in-China/Mexico knockoff adjustable stock. Not MMC Armory – included as standard on the rifle is a Rogers Superstoc that has quickly become my Gold Standard for basic adjustable or multi-position stocks. Like the rest of the rifle, it's solid (ask Hulk's head). Something I have only seen MMC do is polish the inside of the buffer tube, which makes for very smooth and quiet cycling.
The grip was nominal, and I think that is a good plan on MMC's behalf. One of the first things people start to customize is the grip, and it's a very personal option. While the grip is universally effective and functional, I prefer something along the lines of Mako Defense with big fat grooves for my big fat fingers, but by including a basic grip, no one feels cheated when they change it out if they do not like the one it came with.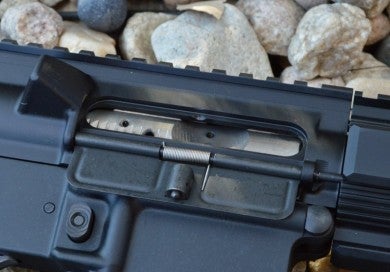 Function and Accuracy
As I mentioned early in this article, I raced to the FFL with magazines in hand. My fatal mistake was not thinking that this was a flat top waiting for optics. Not wanting to spoil the moment, I did hit the range and do my initial shakedown w/o any sights because you never waste an opportunity to shoot a new gun.
So I'll refrain from any comments about initial accuracy. Since then, I've put on a set of flip up Magpul sights and have fired a variety of ammo through it. With iron sights and everything from match grade ammo to "inexpensive" bulk ammo, the Recon rifle cycled like a pro. No issues at all.
With the iron sights I restricted my shooting to 50 yards and was out of the box shooting reliable 1" groups. I would have printed 100-yard groups, but with open sights and my eyes, that would not be fair to the MMC RECON. I'll attribute the accuracy out of the box to the precision jig assembling and QA testing at MMC, as well as their superb barrel/chamber mating.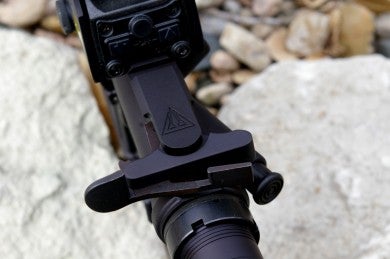 Not-So-Final Thoughts (Maybe You Can Help?)
I was very impressed with the superb quality and lack of tweaking I had to do out of the box. MMC can stand on solid ground and compete with any of the other top-of-the-line competitors out there. Frankly, as equipped and at $1,600.00 retail, it might even be a price performer. Much of the value is in the superb fit and finish, BCG, and the trigger.
So now the question is, what optic? Recon rifles for the military were designed to fit the utility role. Not a sniper (but could make the shot if it had too), and not a stubby room clearer (but up to the task). The military has put everything from Nightforce 2.5-10 x24 or 32 for reach to an EOTech for a broader perspective.  I'm not sweeping streets in Fallujah, I just want something that is like the rifle: solid and full of utility. Tell us which optic should we put test this rifle with next. Shoot us an email with your ideas!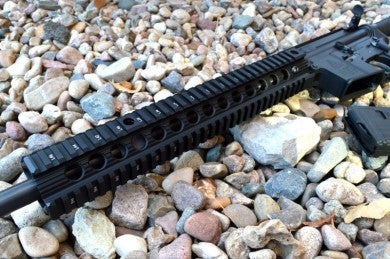 Specs
Upper Receiver: Machined from 7075 T6 to Mil-Spec, Indexing Marks, M4 Feed Ramps, hard coat anodize
Lower Receiver: Machined from 7075 T6 to Mil-Spec, Flared Magazine Well, hard coat anodized
Barrel: 16.1″ 4150 CrMV Steel M4 Profile, 203 notch 1:8 twist, Mid-length Gas System, nitride treated, M4 extension
Chamber: 5.56 NATO
Trigger: Enhanced nitride treated Mil Spec single stage trigger, creep adjusted, polished engagement surfaces, crisp 5 lb break
Muzzle: A2 Flash Hider
Bolt Carrier Group: Nickel Boron coated (lubeless operation), full auto rated, MPI test, staked gas key
Gas Block: MMC Armory Low Profile Gas Block
Charging Handle: Ambidextrous, hard coat anodize
Handguard: TROY 13″ Bravo Handguard
Buttstock: Rogers Superstoc and 6 position Mil-Spec Polished Buffer Tube
Magazine: 30 round polymer in black
Pistol Grip: Polymer A2 Style Grip
Trigger Guard: Flat trigger guard
MSRP $1,599.00