Nikon's New-for-2014 MONARCH 7 Custom XR Turret Rifle Scopes
Russ Chastain 04.28.14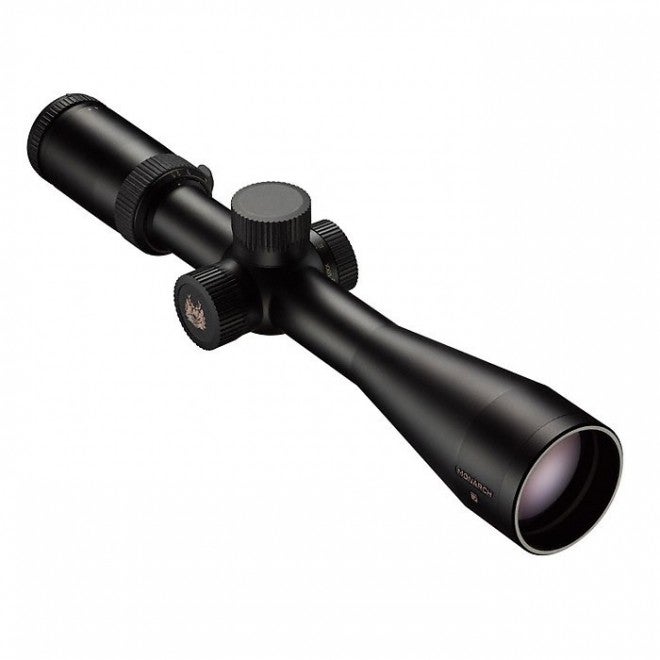 Nikon makes good optics; I know that from experience. It comes as no surprise that they've upped the ante for 2014 and have come up with an interesting and unique approach to long-range shooting.
Nikon's calling the Monarch 7 line "the new flagship." These scopes have 30mm tubes and "dual bullet drop compensation technologies for total long range shooting versatility." Whew, that's a mouthful.
Option one for long range shooting is their BDC (Bullet Drop Compensation) reticle, which provides additional aiming points below the main crosshair, allowing you to aim high in a relatively precise manner.
If you know the ballistics of your particular cartridge and load, you can even go to Nikon's Spot On website to find out what yardage is represented by each mark on the BDC reticle for your unique setup. You can use factory specs for muzzle velocity and ballistic coefficient, or plug in your own values. Pretty cool.
I did have some difficulty plugging in some 338-06 info; it seemed to prefer factory load info instead of the custom data I provided. It wasn't exactly intuitive for me, but it could probably be mastered easily enough. Aside from the site, which is free to use, Spot On is available as an app you can purchase for iPhone, iPad, or Android. I looked it up: $4.99 for the iPhone or iPad version. That's a pretty steep price when it comes to apps.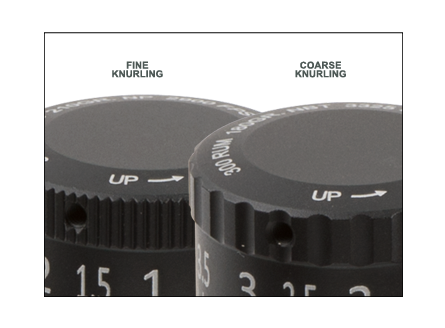 The second option is to figure out what load your rifle loves best – a load which you will commit to using in that rifle. Then you can order a custom XR turret to match that one load. A voucher for one turret comes with each Monarch 7 scope, and you can purchase additional turrets for additional loads, if you wish.
Here's what Nikon has to say about it:
"Nikon Custom XR Turret riflescopes allow custom matching of the distances inscribed on the elevation dial to the specific ballistics of virtually any cartridge, load and environmental conditions. This made-to-order elevation turret dial replaces the factory MOA turret that comes with the MONARCH 7 Custom XR Turret riflescope.  A voucher that allows the purchaser to custom order one turret is included with each scope, while additional turrets for subsequent calibers or loads may be purchased separately."
Sounds pretty cool.
Nikon offers a lifetime warranty on these scopes and also brags about the Ultra ClearCoat® optical system, which they say "provides shooters with a bright, sharp and incredibly flat sight picture."
The Monarch 7 will be available in two models (2.5-10×50 SF and 4-16×50 SF). Both have the glass-etched BDC reticle and XR turret, and they even have a locking side focus so you can get rid of that old scope-shooter's foe, parallax.
Naturally, Monarch 7 scopes are waterproof, fogproof, and shockproof. I wouldn't want a rifle scope that wasn't.
Brace yourself; MSRPs on these are nothing to sneeze at. It's $849.95 for the 2.5-10×50 SF and $999.95 for the 4-16×50 SF.
You get a lot of value for the money, though, if you are into long-range shooting.