Don't Pull the Plug On America's Top Bass Lake
Bob McNally 04.29.14

">

When will pseudo-environmental interests and federal government bureaucrats get over the notion that draining Rodman Reservoir (near Interlachen) is somehow in the best interest of Florida, fish, wildlife, pristine water and outdoorsmen?

Once again, the talking-points eco-crowd is fast waving their green flag of draining Rodman Reservoir – as they do every few years over the past several decades. They rant that draining the lake and "restoring" the Ocklawaha River is the only sensible thing to do, now that the Cross Florida Barge Canal finally has been scuttled for its lunacy. But even the "eco-experts" say that it would take 50 to 100 years for the lake area to look like the Ocklawaha River of a century ago, should the dam be torn down and reservoir drained.

I've fished, hunted and boated Rodman Reservoir for nearly 40 years. I've been on the lake at midnight, before dawn, after dusk, and mid-day, too – in all seasons and all months of the year. There is no doubt Rodman is one of the most remarkable and fertile homes to more fish and wildlife than many people can comprehend. Yet green flag waving eco-weirdoes loudly scream that draining Rodman and "restoring" the pristine Ocklawaha River is in the best interest of the St. Johns River, fish, wildlife, Florida, ad nauseam.

This hypocrisy of some such folks was driven home to me some years ago (when this debate was still at fever pitch) at a party where an influential St. Johns County, Florida politician (who proudly and arrogantly wore bizarre environmental activism on her sleeve) insisted that draining Rodman was "for the good of all things natural and wild."

She and I disagreed, strongly, and I noted in her statements she talked about the reservoir in an unusual third-person tone. I then asked her if she'd ever seen the lake. She said, haltingly, "no, not in person – but I've viewed many photos and watched a video about the lake and restoring the river, and I know many people who want Rodman drained."

She never had been on full-pool Rodman in a boat, canoe, kayak, or even walked its shores – this, from a politically-powerful person steadfast in her belief the lake dam should be blown, the reservoir destroyed.

All her information came second hand, from ivory-tower eco-fools, many from Gainesville (the University of Florida town), some not even living in Florida.

I told her if she ever boated across the lake, fished or hunted it – especially in winter, at full pool when migrant waterfowl and other birds by the countless thousands resided there – she would realize her folly. Further, where were the resident eagles, ospreys, herons, kingfishers, egrets, otters, alligators, limpkins, rail birds, gallinules and other critters going to go when the wetland habitat of 9,000-acres of Rodman Reservoir were drained back into the tight confines of the old Ocklawaha River?

She had no answer – because there is none.

She was wrong then, and such bogus-environmentalists are wrong today.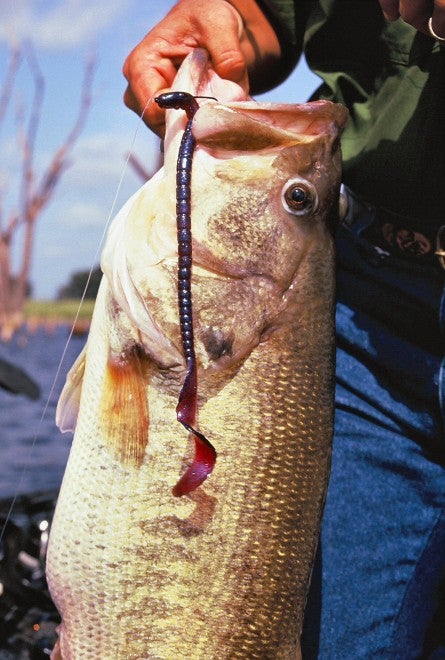 Not long ago the lake was drawn down by professional state fisheries biologists to dry vegetation and dramatically improve lake and littoral-zone habitat for fish, wildlife and people who cherish outdoors reality. During that time Rodman looks like Hiroshima after bombing, because it is in short-term management "repair mode" – something wisely done in winter every few years. Indeed, Rodman is one of the very few lakes in Florida that can be successfully managed via careful draining by highly-trained fisheries folks to maintain a world-class, remarkable fish, game and waterfowl environment that is unique in every way.
The following year Rodman filled to full pool, and it immediately came alive with fish, game and other wildlife rejoicing in the newly refurbished lake habitat resulting from the drawdown. All this year Rodman has been giving up massive largemouth bass, including fish over 13 pounds. Crappie fishing has never been better, and Rodman still is one of the best waters in America for giving up limit catches of crappies with fish commonly weighing 2 to 3 pounds.
In truth, nothing I've seen compares anywhere in the world to Rodman's remarkable fish and wildlife haunts, especially for bass, and I've fished them from Manitoba to Honduras, California to Cuba.
Last year the "Wounded Warriors In Action" project hosted a weekend of great bass fishing for four Purple Heart veterans from around the country on Rodman. The lake was carefully chosen for its unsurpassed bass fishing and remote beautiful location. The veterans, led by local North Florida guides, landed many bass, some of them huge, including a 10-pound, 1-ounce largemouth by Brian Eisch of Fort Drum, N.Y. Eisch earned his Purple Heart after being shot in both legs by a machine gun in Afghanistan while saving the life of an Afghan police officer.
I bet Eisch is a huge fan of Rodman, and he would be appalled at the idea of draining and destroying the fish-rich reservoir in the insane notion of pristine ecology.
There is no sensible argument that the Cross Florida Barge Canal should ever have been started, and Rodman Reservoir should ever have been built nearly a half-century ago.
But now that it has, leave it alone. If the feds want out, dismantle the lock system leading to Rodman from the St. Johns River near Welaka, and fill-in the Cross Florida Barge Canal all the way to the reservoir from the St. Johns.
That's what environmentalists really want anyway – insurance that the canal never will be completed across the state to the Gulf of Mexico. But with the locks gone, and the canal filled, it won't ever be completed across the state.
But leave the lake as is, so professional biologists can continue to manage it as one of the more amazing fish and wildlife spots in North America.
Waterfowl of staggering numbers and varieties, bass, crappies, eagles, alligators, ospreys, kingfishers and countless other creatures will be thankful.