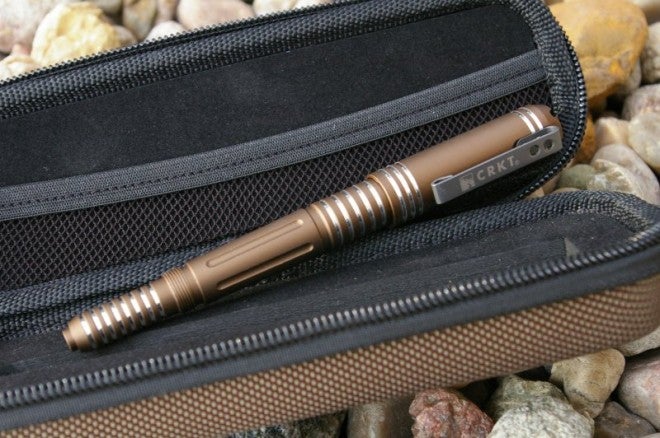 There are many times when one cannot carry a firearm, such as in church or a government facility. If you fly these days, you cannot carry a knife, either, like we could in the past. Of course, I could carry some knitting needles and a pair of scissors with blades under 4", but being a frequent traveler, hassles usually ensue with scissors and knitting needles in the backpack of middle aged white guy. This is where the concept of a tactical pen makes sense as a defensive impact tool option.
CRKT's new TAO Tactical Pen not only lets you write checks and signing receipts, but also can deliver defensive striking abilities that is quick to deploy.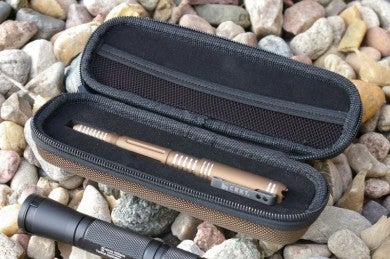 Fit, Finish, Feel, Features, and Functions
The TAO is a simple but elegant device designed by Allen Elishewitz. The pen features 6061 billet aluminum construction, a variety of hard anodized finishes, a Fisher Space Pen cartridge insert, and spring steel pocket clip. As with all Elishewitz designs, the TAO has a classy style that looks high-end while offering enough striking points to get the job done as a defensive tool.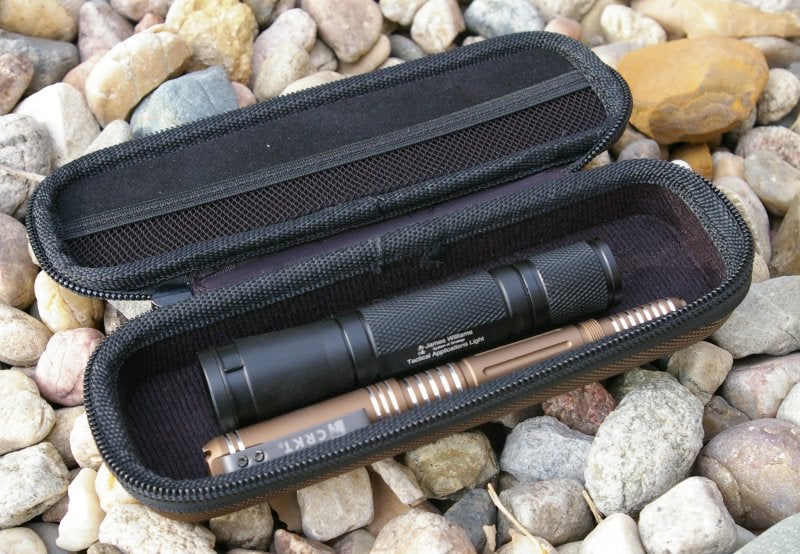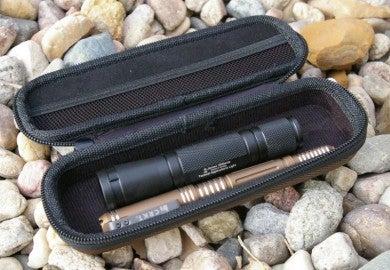 The CRKT TAO rides well in the pocket. Whether capped or closed, the pen screws together to deliver a rugged fixed striking object on the tip or crown. Although I have not been attacked lately in my travels, I have signed hundreds of receipts and the pen has performed well and received loads of compliments.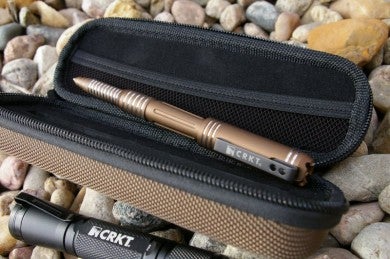 The CRKT TAO is another tool that anyone can use to strike pressure points and that gives you a significant advantage over bare hands in a fight. Beyond the tactical side of this pen, I should add that I am a pen lover. I have dozens of top-end pens, fountain pens, and pencils, and this pen has been a pleasure to own and show off. Even if you are not into the tactical aspects of the pen, this is a stunning pen to own that comes in a well made, sharp looking case.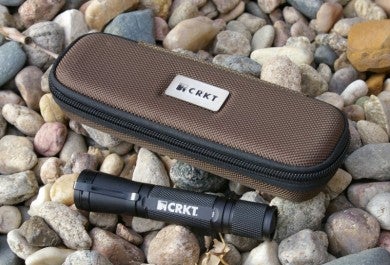 Specs
Open Overall Length 5.75 inches
Weight 1.7 ounces
6061 Aluminum
MSRP $69.99
SHOP NOW