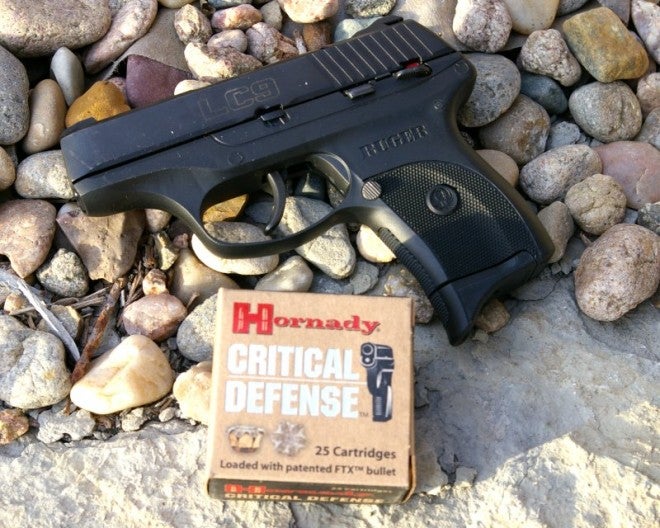 After the enormous success of the tiny .380 ACP chambered Ruger LCP, Ruger fans kept asking for a small, single-stack 9mm as well. I think many were hoping for a LCP sized 9mm, but given the recoil of that package in .380, that size does not seem like the best concept in 9mm. Ruger saw that potential issue and produced the still very compact LC9 chambered in 9mm.
Ruger is known for quality, but the excitement of the initial LC9 release was tamed a bit by the nearly instant safety recall of the very first models to roll off the line. Friends with LC9s noted that Ruger did a great job handling the recall and required updates, but everyone gets a little flinchy when a brand new gun has a safety recall. The recall was concerning the potential for the gun to discharge if dropped a certain highly unlikely way. Glad that issue is now behind this great pistol.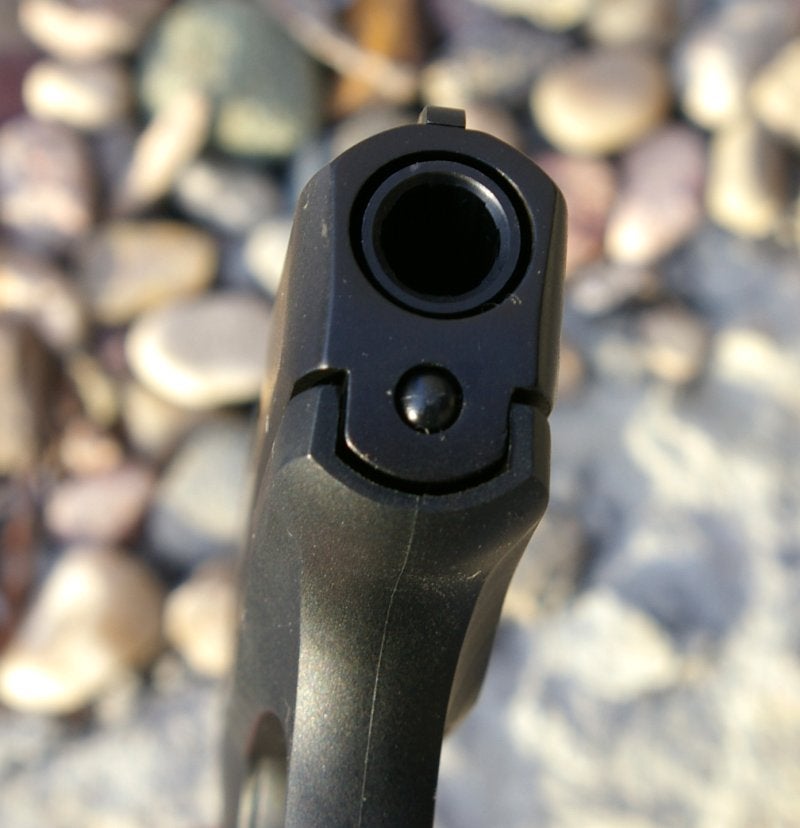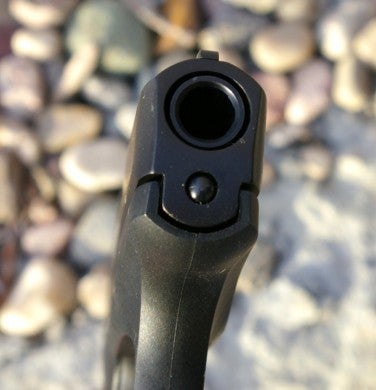 Ruger is one of those brands that everyone knows. The brand was founded on delivering high value, durable firearms. I am a fan. I own many rifles, pistols, and shotguns from Ruger, and I prize each one. The LC9 retains the durability feel of the Ruger line, but it's definitely part of Ruger's new breed of firearms. The LC9 does not feel like the classic overbuilt Ruger, but something lighter, more styled, and newer than the designs Ruger has traditionally produced.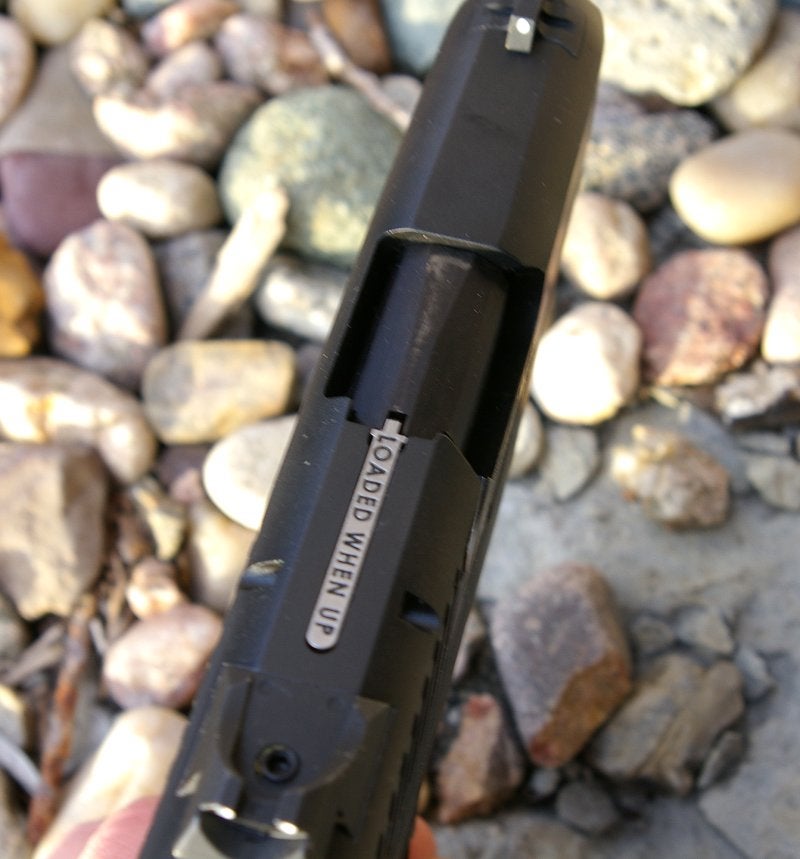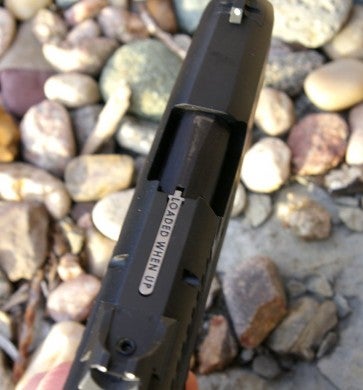 Fit, Finish, Feel, and Features
The fit and finish is your standard grade Ruger finish as is applied to all Ruger's defensive firearms. That is to say it is good and of high quality but far from showy. The steel is blued and the glass-filled nylon is well molded, without sharp edges or corners. The LC9 feels like an upsized LCP. In fact it is only about an 1" longer and taller than the tiny little LCP.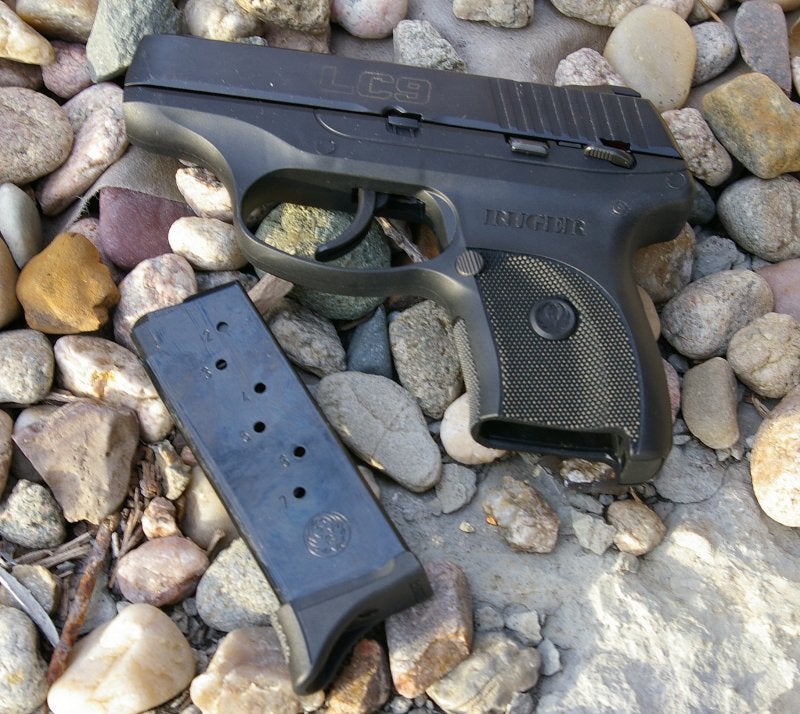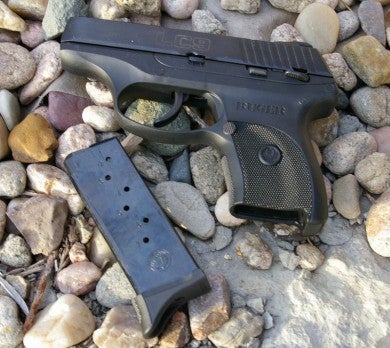 The upsize allows for a more comfortable full finger grip, a real set of front and rear dovetail replaceable sights, manual safety, and very visible chamber indicator. Most important to me is that the LC9 delivers enough gun to make it controllable with 9mm rounds. Sure, this is still a slim, compact handgun that is chambered in 9mm, so it will have a sharp bark and bite, but it is manageable even for less skilled shooters.
There are certainly a lot of guys carrying this gun simply because it is small and concealable, but Ruger was smart to push this gun toward the quickly expanding female market. According to Mrs. Pandemic, women want and need something concealable, but that has enough heft that they will not get flogged to death when shooting and training with the gun. The Ruger LC9 definitely delivers in this department.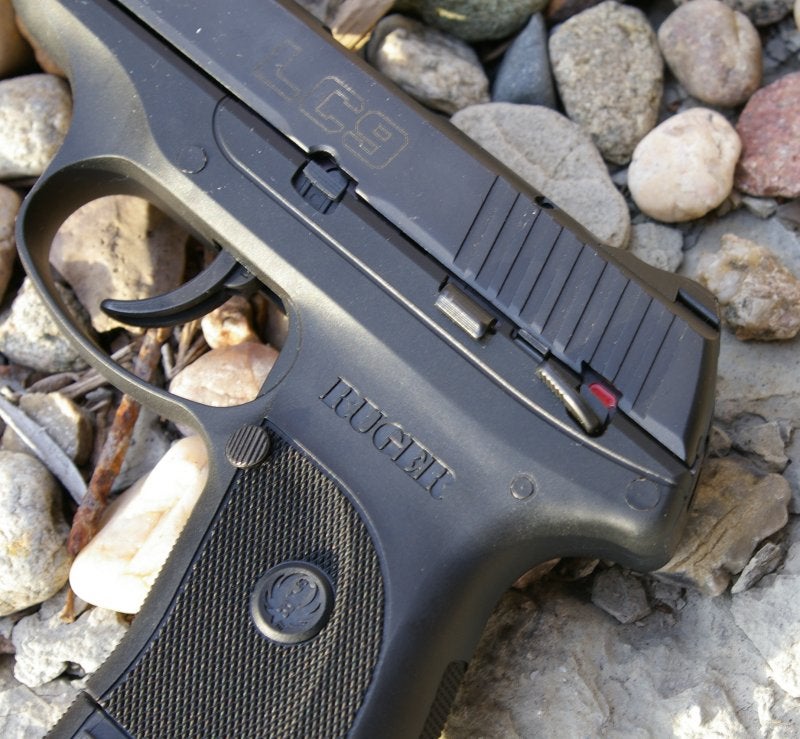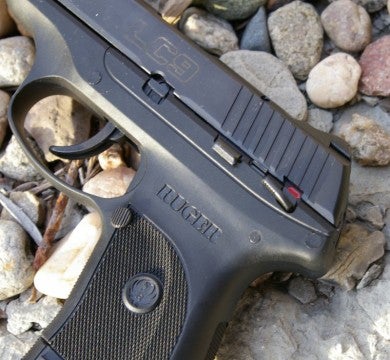 The LC9 includes one 7-round magazine for a 7+1 total capacity. Generally, I believe it's the right thing to see two mags included in the box, but in this case the owner will need to add extra mags on their own if they plan on getting CCW certification with the gun. Out of the box, the Ruger LC9 can and does make for an excellent defensive firearm, but for home defense I would likely opt for a rifle or larger capacity gun.
Functions and Fccuracy
There are many, many newer shooters and some older ones who want the extra security/safety of a manual safety. I am not one of those people. My personal opinion is that they will likely only cause issues in the highest of stress situations, but some people love them. This LC9 has that feature.
One feature I do like is the chamber indicator, which clearly indicates whether the gun has a round in the chamber. This is a big plus for the less experienced shooters who will likely carry this gun regularly for self defense. Ruger likes to print phone books on guns, but in this case I think the "Loaded When Up" wording on the chamber indicator is practical and adds safety in a defensive situation.
Where the LCP had very minimal sights, the LC9 has nice, full-sized three-dot shot sights, which are mounted via standard dovetails. This means that a vast array of aftermarket sights can more easily be added as they become available on the market.
Accuracy was okay, not stunning. The LC9 held 3" 25-yard groups for me off sandbags, but up close on the 7-yard line, pretty much all the rounds were in a 1" circle, which is plenty accurate for defensive work. For a defensive gun, reliability always takes precedence over accuracy, and I had zero issues with this little gun.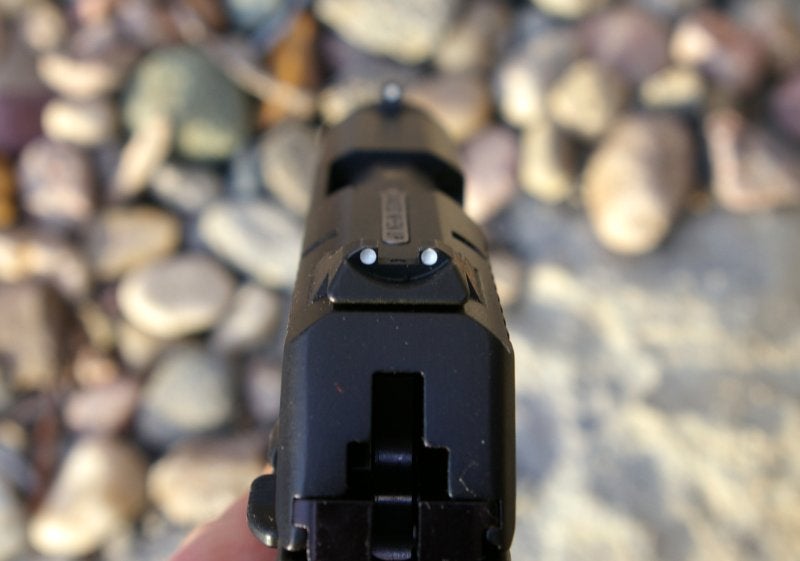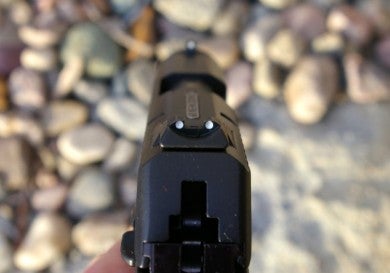 The LC9 does carry over the half mile long trigger pull of the LCP, which is not my favorite. It works and does deliver a lot of safety from accidental discharges, but with the addition of the manual safety, I am not sure it is needed.
Takedown is much easier than it is for the little LCP. There are no little pins to drive out. Takedown only requires pulling the slide back and releasing the slide lock.
From an operational perspective, I would still carry this gun with a round in the chamber vs the Mossad method of draw, charge, shoot. The LC9 is reliable enough to run that Mossad firing method, but in guns this small there is just too great of a chance for feeding bobbles, so I would carry with one in the chamber.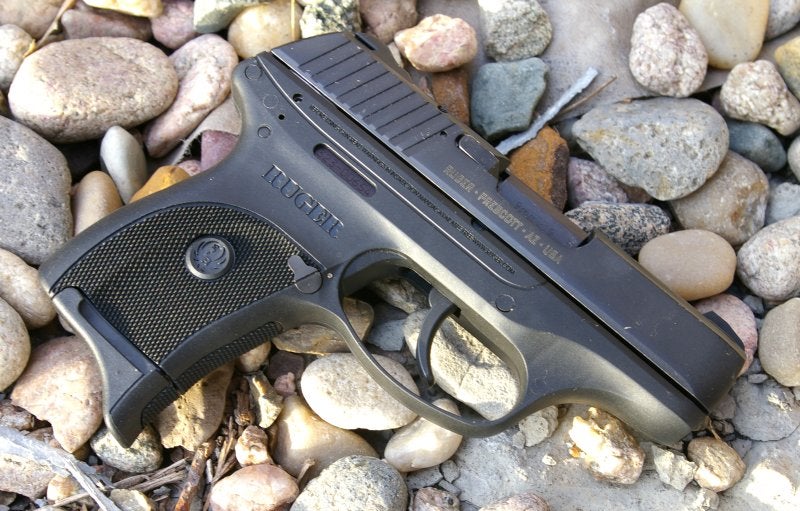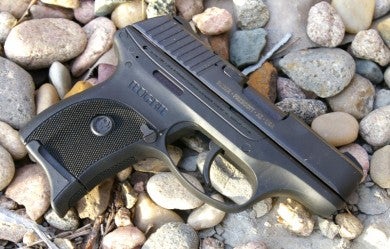 My only reservation of the LC9 is that Ruger jumped into a very hot competitive market with this size. With competitors like the Kahr CM9 and PM9, Walther PPS, and others, the Ruger LC9 is in aggressive waters.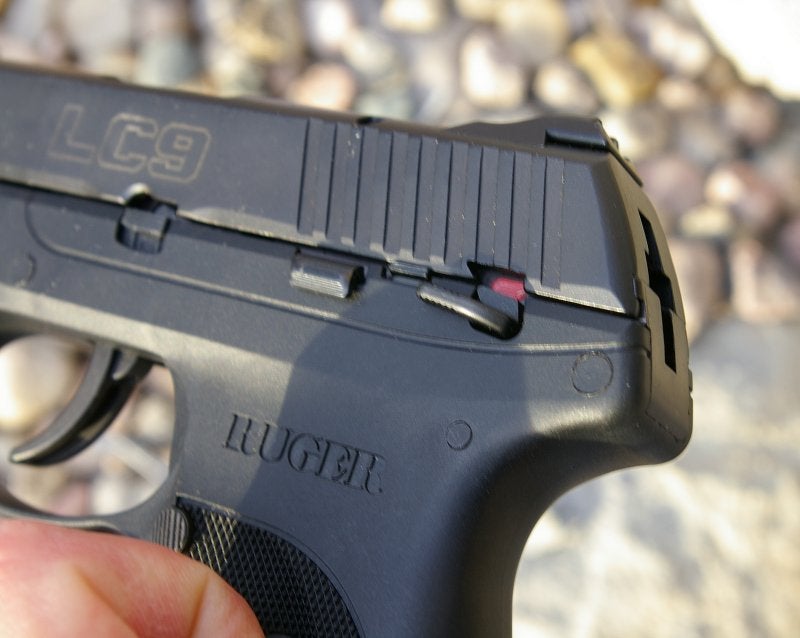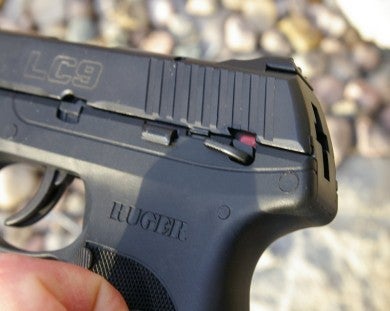 Final Thoughts
The Ruger LC9 is a great little gun. It's a good size, which mimics the Walther PPK's size but with full-power 9mm rounds. It also delivers full finger grip and enough weight that 9mm rounds will not beat the shooter to death during practice.
I think the sweet spot for the LC9 is new shooters. The Ruger will be recommend by many family members, husbands, and boyfriends who are Ruger lovers, and honestly this is a good call. It's a good, dependable gun with a lot of little features that add up for the Ruger brand lover.
Specs
Caliber: 9mm Luger
Capacity: 7+1
Barrel Length: 3.12″
Barrel Material: Alloy Steel
Barrel Finish: Blued
Slide Material: Through-Hardened Alloy Steel
Slide Finish: Blued
Grip Frame: Black, High Performance, Glass-Filled Nylon
Mod. #: 3200
Sights: Adjustable 3-Dot
Length: 6.00″
Width: 0.90″
Height: 4.50″
Weight: 17.10 oz.
MSRP: $449.00