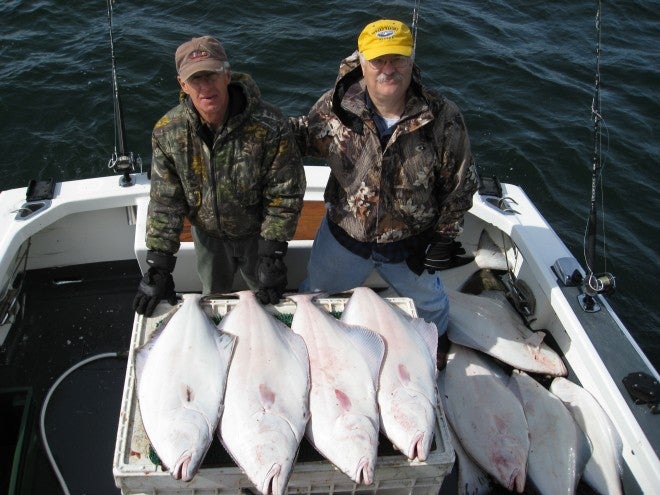 Driving into Homer for the first time makes one think they surely have reached the end of the world. Alaska is like that. It takes away your breath and then refills your lungs again and again with fresh, crisp air.
Homer is nestled at the end of the highway stretching from Anchorage south 225 miles through Cooper Landing, Soldotna, Ninilchik, and Anchor Point. The drive takes you right through the heart of the Kenai Peninsula to terminate on the banks of the Kachemak Bay and the Cook Inlet. Every mile of the trek is another postcard adventure.
At first glance, Homer seems to be more of a working town driven by the fishing industry than some other port areas in Alaska. Sure, it has it own colorful palette of sights and sites for tourists to explore, but yet there is a harder edge to Homer than, say the town of Seward. Still, Homer is one place in Alaska one has to see to completely enjoy.
These days anybody can research a given tourist destination on the internet and get more information than you probably really want. Info overload is a common malady inflicting travelers these days. My brother and I wanted to try Homer because of the fishing for which the town and area ar famous. Homer, in fact, is mentioned more than any other stop in Alaska if fishing is your primary mission. Some have even given Homer the moniker of "Halibut capitol of the world." Well, it is that for sure.
Going to a new place can deal decision-making a difficult blow. Start by going to www.homeralaska.org for their Chamber of Commerce. Request their book brochure, which covers everything. "Alaska tourism" is also a good thing to Google.
After much searching of housing options from motels, lodges, and bed-and-breakfasts, we landed on a condo for rent called the Goofy Moose just outside of town. It worked out perfectly for us with a two bedroom set-up, big kitchen, and living area. The deck off the back door presented us with a vista view of the bay, distant snow capped mountains, glaciers, and eagles. I even photographed a pair of moose bedding in the backyard. If I had any complaint, it was the highway noise.
The town has all the essential amenities needed. One extremely well stocked grocery store with hot food kitchen and a comprehensive liquor store with all the local beer brands is right on the main highway. Restaurants abound, including a McDonalds if you just happen to crave a Big Mac.
Shopping happy vacationers will be delighted with venues for tourist keepsakes, the ubiquitous Homer t-shirt, local arts and crafts, the Time Bandit store from the Discovery Channel television show Deadliest Catch (the Bandit does dock in Homer, but it was away for dry dock work when we were there), and other shopping options.
If you go to Homer, be sure to stop at the art store called the Local Showcase down by the docks. Ask to see the custom made Dancing Man knives by local maker Maynard Linder. I spent an afternoon interviewing Maynard at his knife shop outside of Homer to watch him craft his knives with handles made of walrus bones, shed caribou antler, and other materials. He makes camp knives, kitchen knives, and hunting blades. Get one or two or more. They are not terribly expensive and make great gifts for hunting friends back home.
Oh yeah, we went there for the fishing. Lucky us the lady that owns the Goofy Moose condos was married to a charter fishing captain running his Arctic Envy out of the Homer Spit at the Homer Boat Harbor. He cut us a deal for three days of halibut fishing for staying at their condos. Fishing in Alaska is very user friendly as the non-resident licenses only cost about $35 a day as I recall.
We were so successful after two days that we cancelled the third day. We had probably 100 pounds each of frozen halibut fillets to carry home as checked bags in coolers. The daily limit is two halibut apiece, and we maxed out both days with fish weighing 30-45 pounds. Those are the good eating size, unlike the huge 200- to 300-pound barn door halibut often seen in fishing ads in Alaska brochures.
The Captain and his deck hand from Minnesota took care of everything. All you have to do is step on board at the appointed time with a lunch and drinks in a backpack, camera, sunglasses, and motion sickness pills if an ocean going ride makes you sick. We had two other couples on board with my brother and me, and that made for a very fun trip.
After the 60 mile+ ride out to the GPS coordinated fishing waters, we were handed baited rods and given instructions on how to catch halibut. The depths can range from 100-300 feet. The line has like a small cannon ball on the end as a weight to carry the bait to the bottom. Once it hits, you just crank it up a bit and wait. Halibut are nibblers, so hooking one can be a little testy. Once one is hooked, then reeling that dude to the surface is a testimony to upper arm and back strength.
Once the fish shows "color" (its white bottom shows in the water), then the deck hand grabs it with a gaff hook, swings it on board, and thumps it with a small wooden bat. Otherwise the fish thrashes about tearing up everything on deck. The fish is marked with the anglers "cut" and is put in the hold box. You bait up and go again, take a break, get a cup of coffee, or eat something. It's your day on the water.
Homer, Alaska is definitely a destination for anglers. Besides halibut, one can river fish for salmon, trout, and other species. There is no shortage of things to do there, even in a place that seems like it is at the end of the earth.