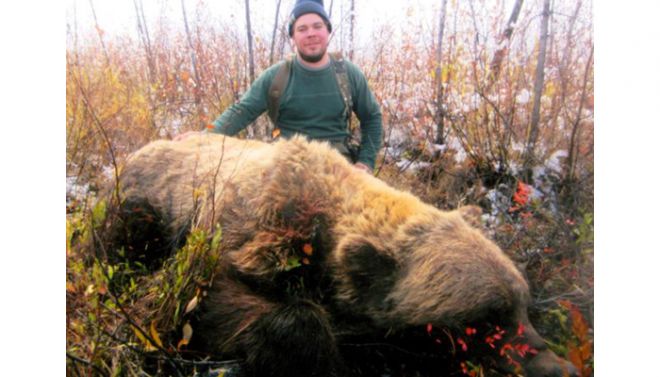 Larry Fitzgerald, a hunter from Fairbanks, Alaska, took down a massive grizzly last September. Fox News reports how this nine foot tall grizzly just earned Fitzgerald a place in the record books.
Although Fitzgerald shot the bear last September, Boone and Crockett, which certifies hunting records, has only now determined the grizzly, with a skull measuring 27 and 6/16ths inches, is the biggest ever taken down by a hunter, and the second largest grizzly ever documented. Only a grizzly skull found by an Alaska taxidermist in 1976 was bigger than that of the bear Fitzgerald bagged.

Fitzgerald brought down the bear from 20 yards, with one shot to the neck from his Sako 300 rifle. He said he and hunting buddy Justin Powell knew from the tracks he was on the trail of a massive grizzly, but only learned this week that he held a world record.
Read more on the world record grizzly here.