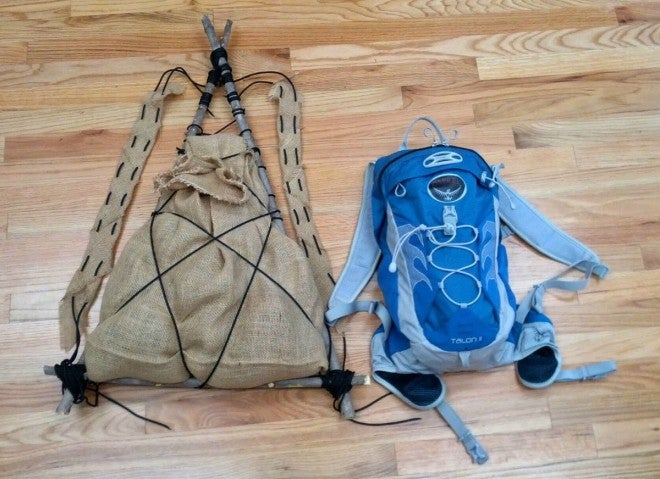 The DayZ craze has hit the internet, and because of that I found a cool improvised backpack made for cosplay. It seems like a cool concept to keep in mind if a backpack or carrier is ever needed.
1. Note, the burlap is not a sack; just a bolt of burlap. Place the three sticks together into frame and cut a few notches where the sticks line up so they hold together.

2. Cut the nylon cord at an angle, melt and pull at the ends. Stitch two lengths of cord through a rolled up triangle of burlap.

3. Tie the straps to the top of the frame and leave the bottom parts loose for now. Wrap the extra length of cord around the bottom corners of the frame, then bring them across and tie them around your stomach; making a belt.

4. Simple criss-cross back strap to hold the burlap sack.

5. Bundle everything up into burlap "sack" and set on frame.

6. Crisscross another length of cord over the sack in a pattern roughly similar to the in-game pack.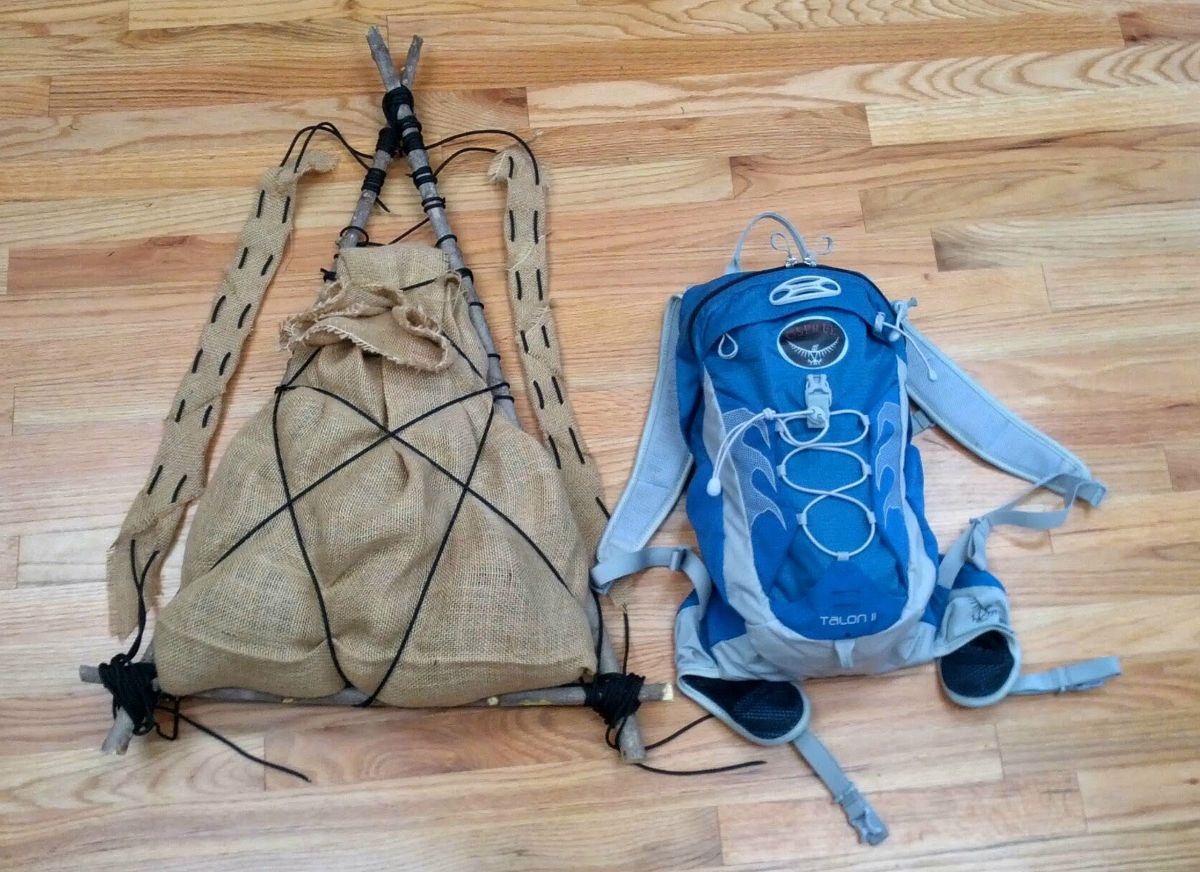 Thoughts on the design or suggestions for a more comfortable frame?