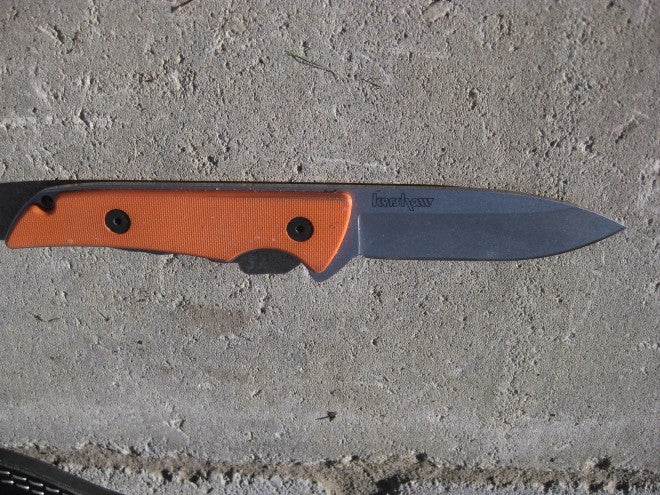 For many people, an EDC knife is a folder (a modern marvel or an old timey classic), but over the years I have come to appreciate the fixed blade EDC knife. There are real and important advantages a fixed blade has over a folder in the EDC role, but all too often these things are overlooked in favor of the cool-factor a folder represents. Put down your bearing pivot flipper and Spydie hole blade for a second, and keep an open mind about carrying a small fixed blade.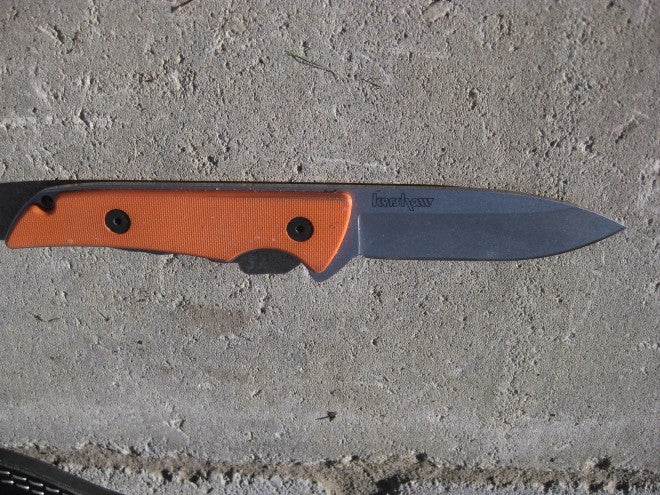 Limitations
Before we get to the advantages of a fixed blade as an EDC knife, let's be candid about their limitations.  First, they're generally harder to carry. Even the most compact fixed blade is larger than a folder with an equivalent blade length. Second, they are nowhere near as people-friendly. While a traditional folder or a Swiss Army Knife can pass in public as tool and not a weapon, very few, if any, fixed blades can do the same thing. They are, generally speaking, viewed as tools of violence, however wrong that perception is. If you're aware of those issues, a small fixed blade knife can be a wonderful daily companion.
Strong as Bull
No matter how great the lock is–and there are some really great ones–a folder is not as strong as a fixed blade. The things I do with my EDC fixed blade are things that I might be able to do with a folder, but I would be really anxious doing it. It's not just the prying, but the piercing, twisting, and pulling I do that makes me think a folder would conk out on me. But with a fixed blade, I don't worry. I don't worry I'll break something or worse yet collapse the lock on my hand. It's not often I do such hard use tasks, but when I do, I'd prefer not to do so timidly.
No Fuss, No Muss
Two weekends ago, we got a bunch of plants at the local garden store. They were in burlap sack root balls. In order to plant them you had to cut the root balls away and expose the root system to the new dirt. This was a messy, messy job. It killed the box cutter I had, jamming it with dirt. I wasn't about to try this brutally tough task with a folder, and my bigger fixed blades lacked the control I needed. I pulled out my fixed blade EDC and went to town. It was a grueling test for the knife, and it absolutely killed the edge (though I brought it back relatively easily).
With a folder, this task would have been possible, but the maintenance would have been hell. I would have spent just as much time getting the wet dirt out of the pivot as I did actually doing the work. But with a small fixed blade there was no maintenance beyond wiping the blade down with WD-40 and sharpening the edge, both of which I would have had to do on a folder as well.
There is no way to understate this point–small fixed blades just do work that no other knife can do. Big choppers don't have the precision needed and folders lack both the strength and ease of use.
Surprising Size
The closed length of the Spyderco Military is 5.5 in. The overall length of the Bark River Knife and Tool Micro Bravo is 4.9 in. You, of course, sacrifice blade length, but if you are comfortable with that, the overall carry package is as small or smaller than a large folder. For me, it comes down to this fact–most of my tasks can be accomplished with a blade of 3 in. or less. The only thing that varies is the amount of strength needed to accomplish a task. Big folders have the same weak points as small ones; they just have bigger blades, which is something I don't need. So if I can get the strength I want in a package of the same size, the loss in blade length means very little to me.
Suggestions
There are bunch of very good small fixed blades out there intended for EDC use. Here are a few I like:
ESEE Candiru: this is the knife that started the small fixed blade fetish for me, and it is still one of the best buys on the market.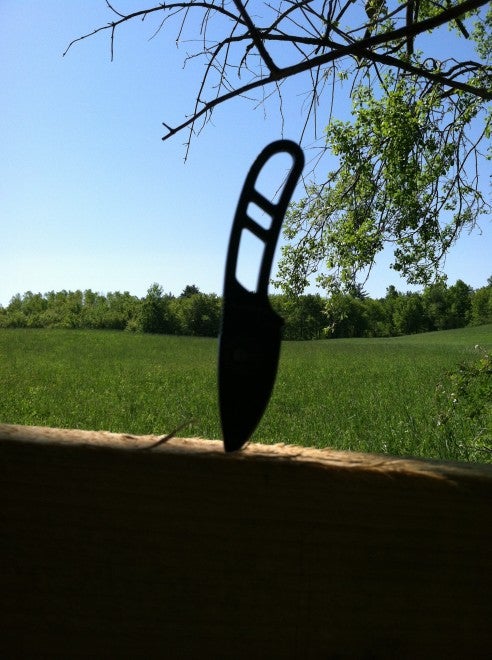 The design, especially the handle design, is top notch, and the blade, while small, is a workhorse shape.  I was impressed with the 1095 and the blade coating. The sheath is a bit chintzy looking, but it's very effective.
Bark River Knife and Tool PSK, Little Creek, and Micro Bravo: Barkies have a huge following for a good reason: they're brilliantly finished, intelligently made, and imminently useful knives. These three seem to have floated to the top of user preferences. The PSK is more broad and is designed to fit in an Otterbox. The Little Creek is quite nice looking and runs 3V, a steel many folks think is the best hard-use steel out there.  Finally, there is the Micro Bravo, a shrunk down version of their classic Bravo knife.  All run convex edges, which may be a bit difficult to sharpen without experience, but will hold up longer over time.
Ka-Bar BK-11, a.k.a. "The Becker Necker": Ethan Becker is something of a svengali of the fixed blade world, and having owned and used a few of his designs, it's easy to see why. The handles are amazing and the blade shapes are excellent. The 1095 Cro-Van steel is also quite good. The BK-11 is the most often recommended of the Ka-Bar knives in this size range.
Customs: Because of the relative simplicity and amount of materials, you can find good EDC fixed blades for cheap. Here is my current EDC fixed blade: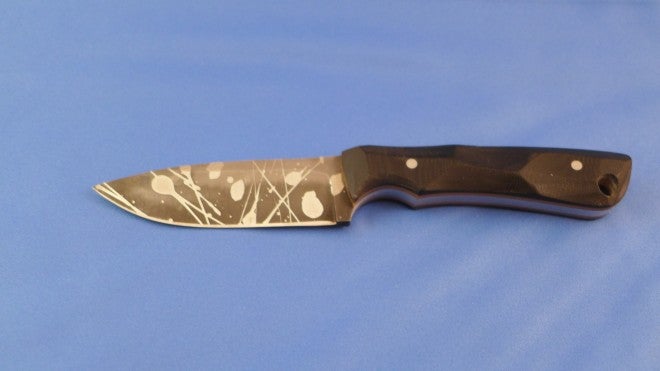 The knife is a necker made by 18-year-old Jonathan Fullen from JMF Knives. He and his dad make and sell custom fixed blades at shows in New England, and I bought one recently. Other good custom buys are knives from Chaves Knives, including his Artisan model. Bill Coye also makes a good, small fixed blade, the Forerunner. There are simply too many to list, but if you want to dip your toe in the custom knife waters, this the place to start.
For the size and weight of a huge folder, you can pocket a knife that can do almost everything the giant folder can with many fewer issues. Provided you use them in the right place, a fixed blade can do well as an EDC knife. Give one a try and you might just swear off an Espada forever. Okay, maybe not–you can carry one to go with your Halloween costume in a few months.

SHOP NOW