Living Off Grid in a Boeing 727
Ashley 06.09.14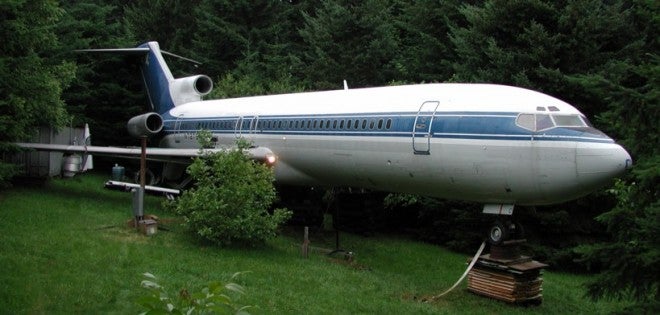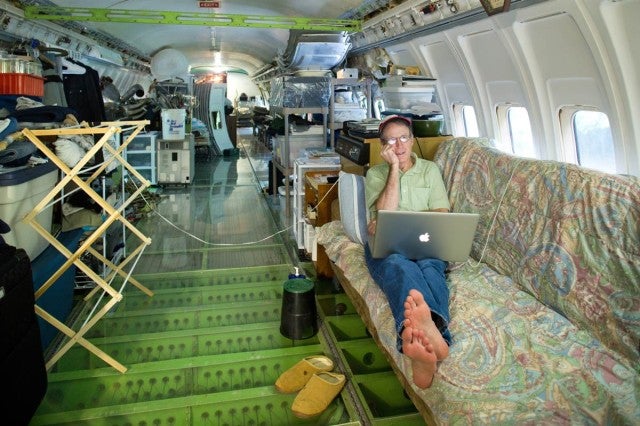 Living off the grid requires planning, investing, and thinking outside the box. Such is the case for Bruce Campbell (not that Bruce Campbell), an electrical engineer who has made a home in a renovated Boeing 727.
Yep, you read that right. Unique homes made out of reclaimed materials aren't a new concept, but Campbell's execution of it is no small feat. Campbell, who lives in Oregon, purchased the airplane for $100,000 in the late 1990s. After renovations, (he's spent around $220,000 on his home), including a bathroom, kitchen, sleeping area, and no shortage of emergency exits, the interior provides about 1,066 sq. ft. of living space.
Learn more at his website, Airplane Home, and check out the video below.