Field Notes Releases Summer 2014 Edition
Ashley 06.10.14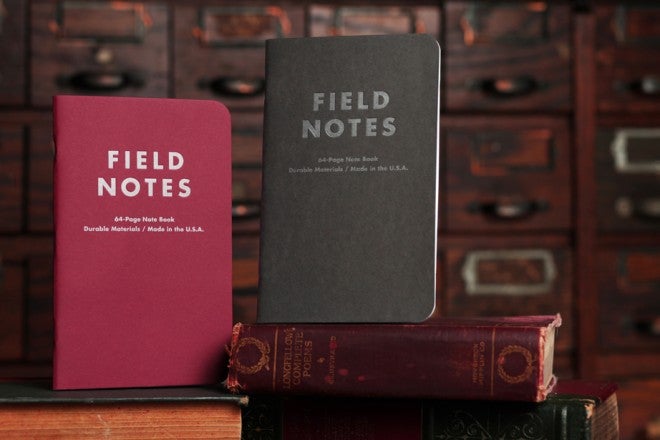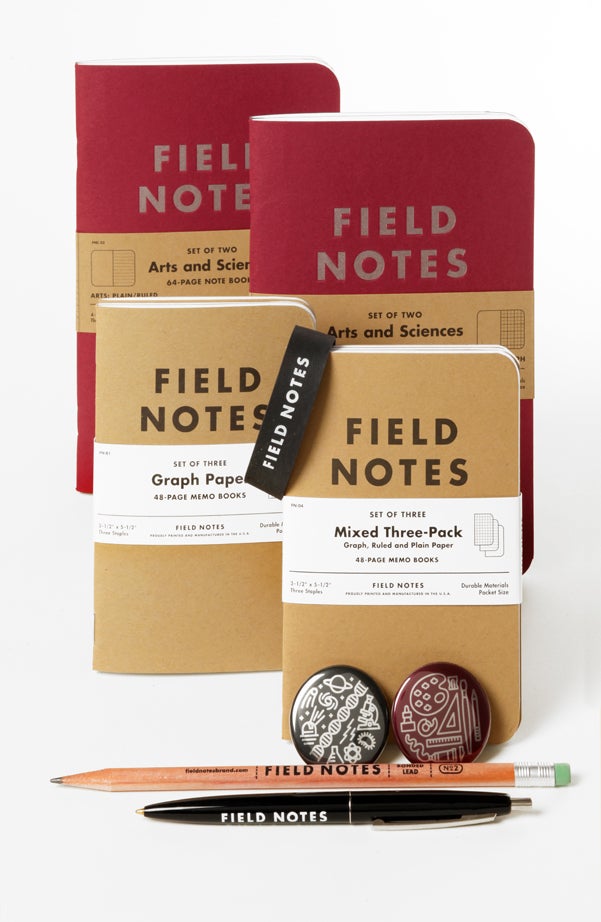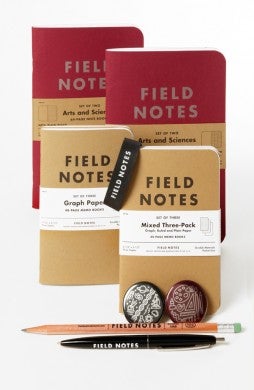 Field Notes, the 3.5 in. x 5 in. notebooks that dominate EDC forums, just announced two new and larger notebooks to their collection. The summer 2014 releases are the Arts & Sciences editions, available in wine red or slate gray covers. The Art notebook helps foster creativity with a mix of blank pages and line ruled pages; the Science notebook features graph paper and squares perfect for drawing schematics. These two notebooks are also larger than standard Field Notes with dimensions of 7.5 in. x 4.75 in. A pack of two costs $9.95. So if you're ready for some serious brainstorming or poetry writing in the woods or on the beach, might want to pick up some of these before they run out.
As part of the new edition release, Field Notes also made a series of videos that bridge science and art. Here's one titled, A Modern Dance about Trigonometry. 
Despite their minimalism, or perhaps because of it, Field Notes are popular because they are durable and compact. Check out the humorous destruction tests on Field Notes' website, which tests the notebooks' ability to be waterproof, flame resistant, acid resistant, and more. Although it "fails" some of these tests, it's true that Field Notes are made with a unique paper type that makes them a bit more reliable than your standard composition. And for $10 for a pack of 3 (for the standard size), they're a worthy addition to your EDC.