Fossil's 30th Anniversary Items are Vintage-Inspired
Ashley 06.21.14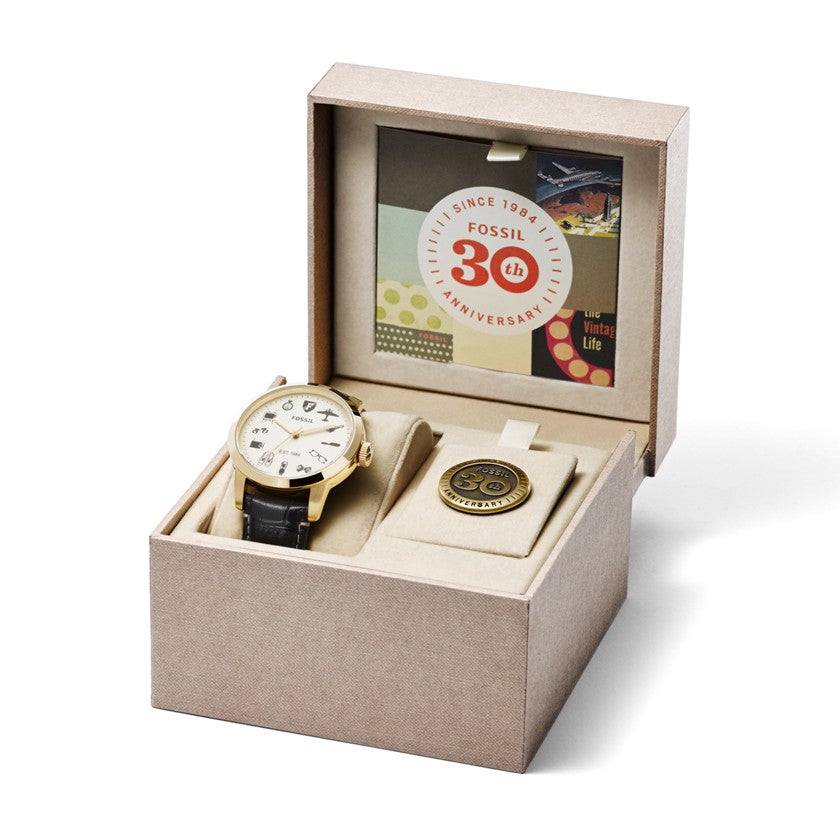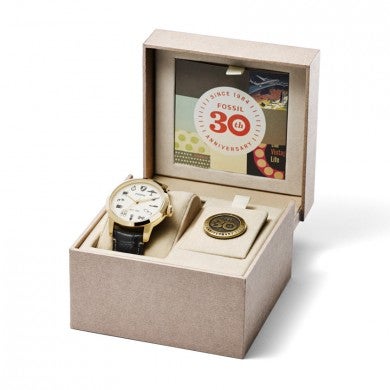 Gear and apparel company Fossil has got the classy-rugged style down pat, and they're celebrating their 30th company anniversary with some beautiful, limited edition watches and products. I like Fossil because they make high-quality gear that's not so expensive that it'll drain your bank account, and their watches are a nice option for everyday wear.
The limited edition Townsman features a watchface adorned with essential items and experiences every man needs, including clothes, travel, and cuff links. It also comes with a 30 anniversary medallion.
I'm partial to the other special editions in the Townsman series, which each retail for about $125–not a bad price for a colorful, workplace-friendly timepiece. This series features a series of watchfaces with typography and graphics reminiscent of 1950s industrial spaces.
Although these watches are in the men's line, I saw them in person at a Fossil store and think they would be very nice for women, too, especially those whose taste leans toward rugged over bling or metal.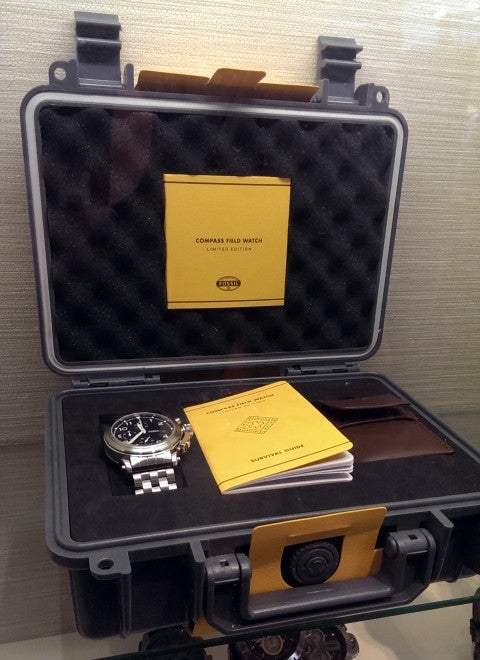 Another cool piece in Fossil's current line is the Compass Field Watch, which is actually out-of-stock online but available in stores. This is certainly one of the pricier options at $395, but it comes in a beautiful case and features an orienteer's field compass on the watch face. It also comes with a neat little survival guide,which is more aesthetic than anything, but is intended to be an all-inclusive kit for the true outdoors man.
If you're in the market for a new watch that's a bit less tactical and more unique than a standard G-Shock or the like, you might want to consider browsing Fossil's options. Some of the special edition watches are on sale now through Fossil's online store. They also have beautiful leather goods for men and women worth checking out.