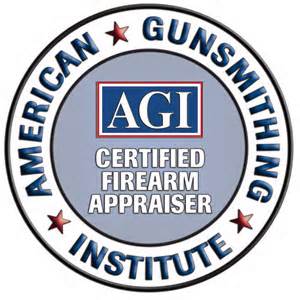 I love guns. I love working on things. Therefore, I love working on guns. I don't have any formal training as a gunsmith, but I get by very well. I've repaired parts, made new parts from scratch, and completely rebuilt a nasty old clunker into a great hunting rifle. But there are many things I don't know.
That's where something like American Gunsmithing Institute (AGI) can step in and help out. They offer many courses on DVD, taught by professional working Master Gunsmiths. After completing a course, you can become certified in that subject.
Subjects vary widely, and not all are currently on sale. Courses not specifically tied to guns include Machine Shop, Welding, and Locksmithing. A wide array of courses are available geared towards gunsmithing in general, as well as some aimed at particular models, such as their new 1911 Pistolsmith, AR-15/M4 Riflesmith, and Glocksmith courses.
The sale offers up to 25% off of their regular prices on most products, and runs from July 7 through September 9, 2014.
And for every $100 you shell out for sale items, they'll toss in one of these videos for free:
Israeli Instinctive Combat Shooting Method (DVD#3014)
Coyote Hunting with Darrell Holland (#MHSCDVD)
Understanding, Selecting & Buying Pistol & Rifle Scopes (DVD#3134)
Buying and Collecting Used Guns Without Getting Burned (DVD#3024)
Or choose from AGI's 28 Disassembly/Reassembly Courses
While these courses are far from cheap, they offer lots of info, plus the chance to purchase tests if you wish to become certified, which could help you gain employment in the firearms industry. Knowledge can be a wonderful thing, and is there any such thing as knowing too much about guns? I don't think so.
Besides, we all need gun stuff to keep us busy until deer season…