Triple Aught Design's FAST Pack EDC: the Ultimate Three-Day Bugout Bag?
billj 07.14.14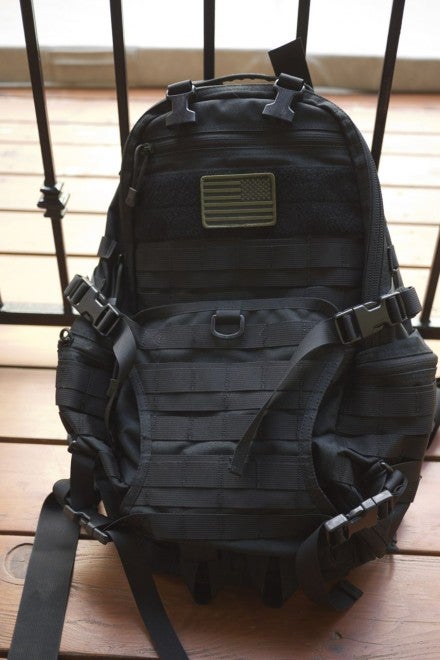 Betteridge's Law of Headlines stipulates that any time a news story's headline ends with a question mark, the answer to the question is always "No." But look at me, breakin' the rules.
The answer to the question posed by this headline is undoubtedly "Yes!" Triple Aught Design's FAST Pack EDC is ridiculous.
Over the course of my time with this bag, I didn't even come close to tapping its full potential. I'm still finding new features–right before press time for this review, I discovered the flashlight cave tucked away under the pack, which you can use to store a flashlight for quick access.
But seriously, how do you review a bag like this short of shipping out with it to Afghanistan, then getting captured by the Taliban, and then escaping and living in the hills for a month while you fight your way back to base. It's like reviewing War and Peace. This pack is epic. Epic in features, and at $325, epic in price. It's also epically hard to get hold of–Triple Aught rarely has these in stock; despite the steep price, they sell out very quickly.
I've been traveling, camping, and EDCing with this bag for the past few months, and I'm going to be really honest here as a reviewer: I'm like a car reviewer who was given an MRAP to review, and who spent all of his time with the vehicle going to the post office, picking up groceries, and driving up and down the well-maintained dirt road out to the deer camp. This pack was made for far rougher situations than I plan to ever encounter. I mean, I think it might even be overkill for Jack Bauer.
I say all of that to make the point that this is not a hard-use, "I really put this bag through the wringer" type of review. It's more like, "Here is what I know about this pack based on my use of it, and here is what I think is cool about it." If I ever find myself in a situation where I'm using this bag to the max, I'm pretty sure I'll break long before the bag does.
Features and Functions
At 1800 cubic inches of space, the FAST Pack EDC is actually a fairly large bag, but it doesn't look it. And when it's not full, it gives the impression of a mid-sized backpack.
The bag is made mostly of MIL-SPEC 1000 Denier Invista Cordura, with reinforcements at stress points. You can tell on picking it up that the bag is practically bulletproof.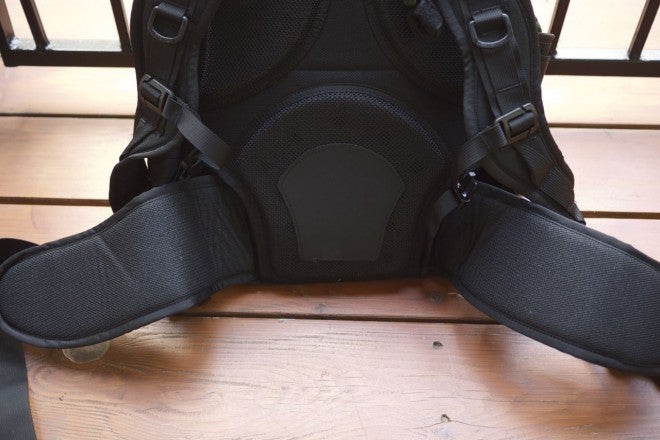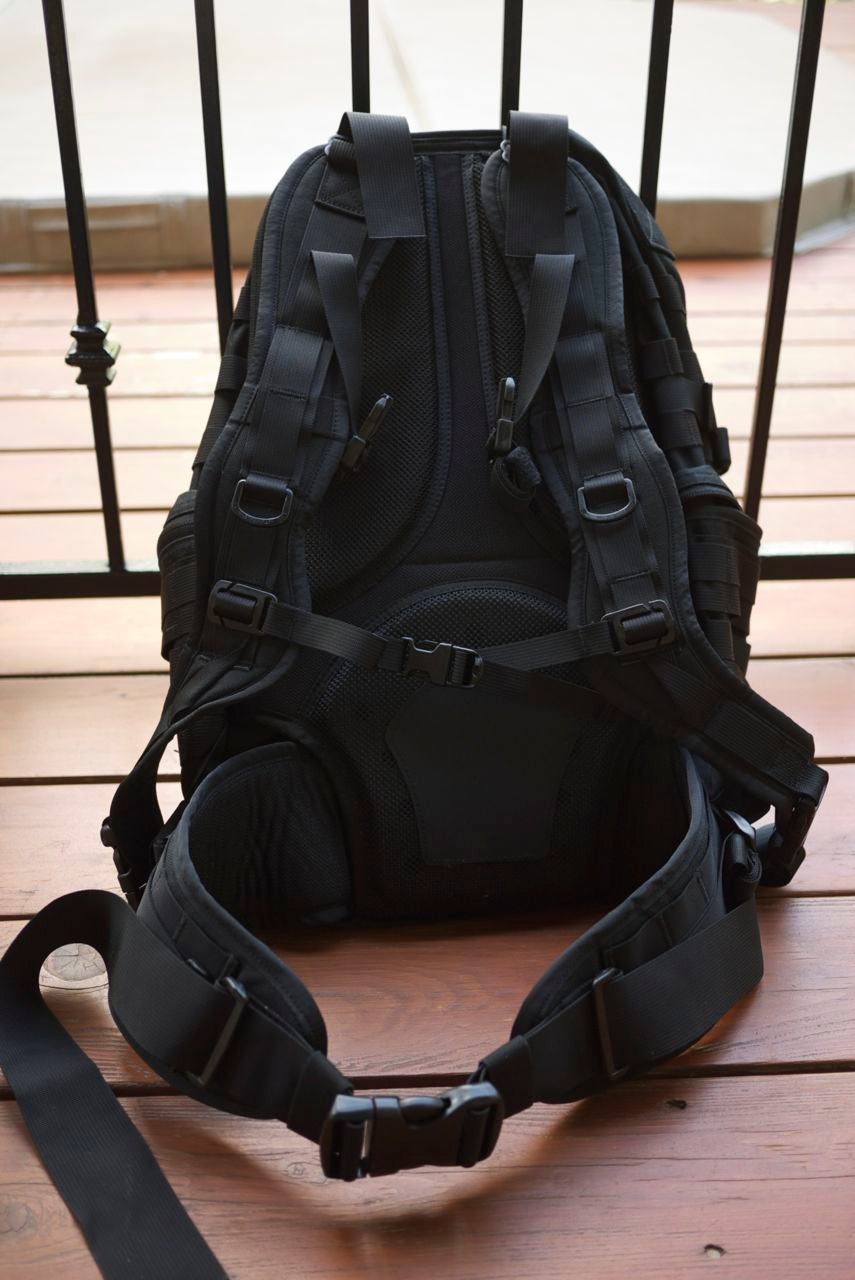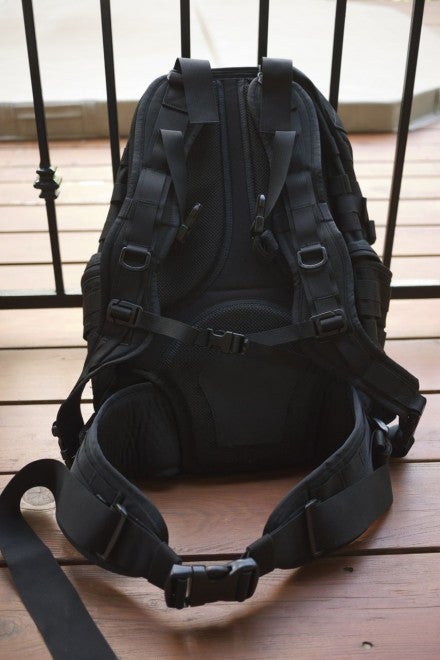 The waist belt is easy to adjust, and it's also removable. I've been using the bag mainly with the belt removed, and thankfully the straps that are associated with the belt all tuck securely into the pack. You can see from the pictures that many of the straps have these small, flexible loops on the end. This is so that you can roll up excess strap and tuck it away. A very nice touch.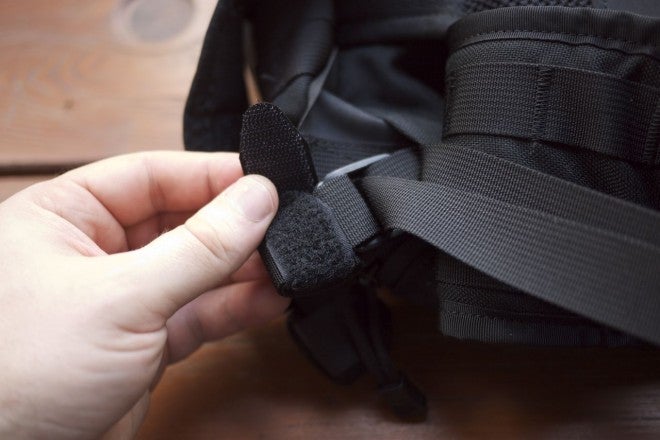 There's a detachable transporter tail that I took off and didn't get the chance to use. It has its own internal pocket, and I can definitely see how it would be handy for securing oddly sized or shaped items. Apparently a lot of people are using the transporter tail to carry guns on the pack.
The bag sports top and bottom compression straps. When the top compression straps are left hanging, they can tend to flop around a bit. This is the only flappy strap issue that I had with the bag, and it's super minor. The solution here is just to buckle the compression strap.