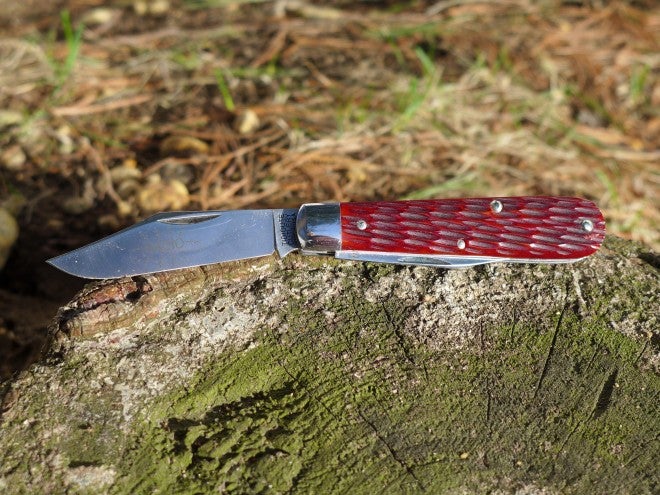 This is an article about alternatives to the normal knife in your EDC. Here is the first article in this series.
When you think about the task of cutting, the putative justification for carrying a knife (no Instagram and flipping during traffic jams doesn't count), you might at first be inclined to dismiss traditional knives. While there will always be a contingent of the market that hankers for half-stops and nail nicks, modern folders, with their pocket clips, locks, and one handed opening method, have taken over. But when work needs to be done, traditional knives do it quite well and function superbly in an EDC role.
"But wait," you might be thinking, "I need a lock." Do you really? Think about this for second. What are the general utility tasks you perform most often? Opening a package, right? No lock needed. Trimming some string from your shirt? No lock needed. Slicing an apple or a sandwich? No lock needed. Breaking down cardboard boxes (CURSE you tiny recycling bin)? No lock needed. Making some fire starters or whittling or just messing around? No lock needed. With a bit of "knife sense" (thanks for that phrase Derrick), you can get almost all of your EDC tasks done without a lock-blade knife.
The same holds true for a one-handed opening method. If you are doing mostly EDC tasks, then when do you absolutely need a knife to open with one hand? Not often.
Note that all of this assumes that a knife is not a great self-defense tool and that you have come to accept that as true. If you are planning on fighting off an attacker, maybe a traditional knife won't work. But for the rest of us, they do quite well.
The lack of a pocket clip is something that might bother folks, but if you haven't carried a traditional folder, you might not realize that knives, at one time, weren't three inches wide, two inches thick, and 7 inches long–when closed. Even the most blade loaded traditional folder is a pretty svelte pocket companion.
Then there are the things that a traditional folder does better than a modern folder. First, even if you think stag handles are solely for the Butterscotch Club, you can't deny that they hold a beauty that slab handled black G10 knives are missing. Bolsters are incredible and make a knife stronger (they were originally designed to "bolster" the pivot). Then there are the blades themselves. As modern knives get so thick they are like pry bars, traditional folders have blade stock that is very thin and they are usually hollow ground, which produces true razor edges. Going from a ZT350 to something like a Case Gentleman Jack will be a revelation. You will realize what cutting performance really is. And it's nothing more than basic geometry and physics; shallower slopes on incline planes require less work.
Some folks really like the ability to stow a bunch of different blades in a single handle, and while I appreciate the form, it's not for me. But my grandfather wouldn't think about whittling without his three bladed Queen Canoe from the 1920s. Even to this day it is sharp enough to shave with and once one blade dulls he switches to another. This brings up the biggest issue folks have with traditional knives: the steel. I really like a good high carbon steel like 1095, but for folks that are used to VG-10 or H1, these steels seem like messes. And while 1095 can hold an edge, it's not ZDP-189 or M4. That said, you can get a lot done with traditional knife steels and they are all uniformly easy to sharpen.
Hopefully that polemic at least got you interested in a traditional knife. If you want to learn a little more, check out episode 36 of Gear Geeks Live. We interviewed Derrick Bohn, owner of the Northwoods Knives brand, about traditional folders. If I've piqued your interested, here are a few of my favorites:
1. The Queen Copperhead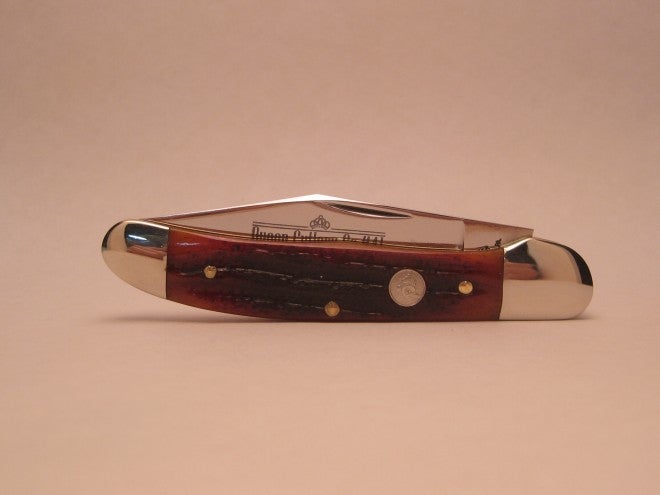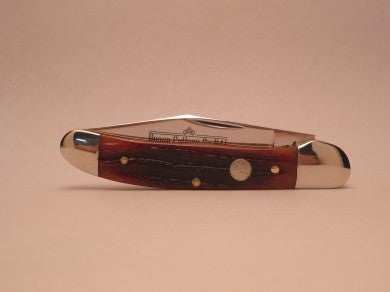 This is as basic as they come. Queen has a long history in the cutlery business, and this is one of the classic models of the traditional knife world. The Copperhead name comes from the shape of the bolster, which sorta kinda looks like a snake's head with its fangs out. But those "fangs" are actually an ingenious design touch. They cover up a portion the rear tang of the knife when closed, leaving less snagging parts exposed. The D2 steel on the Copperhead is much better than the average steel on a traditional folder.