American-made Saiga and Vepr Alternative: Firebird Precision TAC12A1
Oleg Volk 07.28.14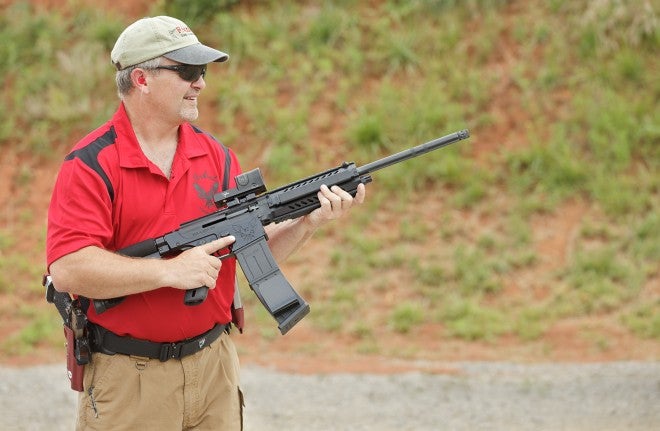 Despite the focus on the AK47 and AK74 clones affected by the import recent ban, the Russian rifles are the easiest to replace with imports from other sources. Some of the more unique manual actions also banned from import will be harder to replicate, and no one I know of makes clones of Saiga or Vepr shotguns. The feeble Chinese efforts hardly count; I tested one, and after two shots I didn't feel safe to fire the rest of the magazine. The Turkish Akdal MKA1919 I mentioned earlier has much to recommend it: light weight, rifle-like manual of arms, and low felt recoil, but its long-term durability proved imperfect, leading to the beefed up BR99 variant. Fortunately, MKA1919 can be made much closer to perfect by Firebird Precision.
It takes a pretty major re-build, but the metal lower, an additional, non-reciprocating forward charging handle, and improved gas system all make TAC12 an extremely desirable shotgun. I shot one of the prototypes at 2013 SHOT show and was extremely impressed by the transparency with which it could be used to bust clays.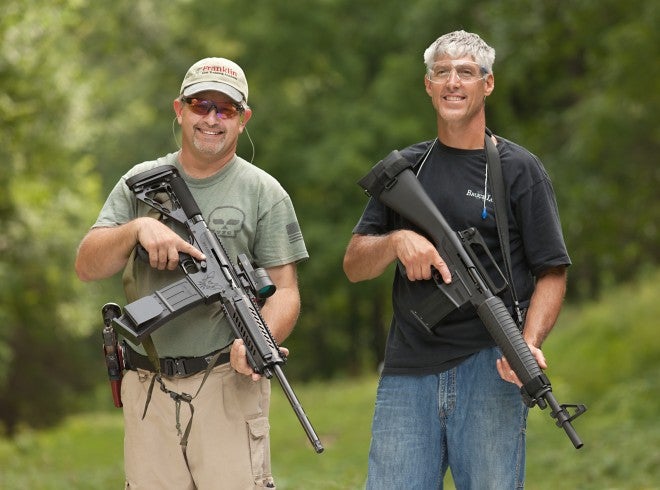 2, 5, and 10 round magazines are available for hunting and defense, and up to 18-round box magazines for 3-gun competition. With lower spring pressure than Saiga magazines, TAC12 mags are much easier to load. Recoil is similar to Vepr 12, which is to say, not worth noticing. The gun is optimized for lower recoil ammunition, from promotional birdshot up to regular loads, but magnum ammunition is not recommended due to increased wear on the gas piston.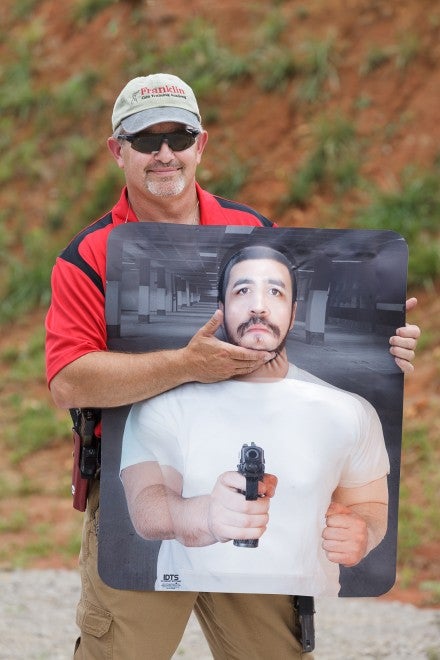 Magazine release, safety, and bolt stop all mirror AR-15 controls. Charging handles mirror HK G3 (front left) and AK/Sig550 (right). Stocks can be specified in a variety of lengths and styles.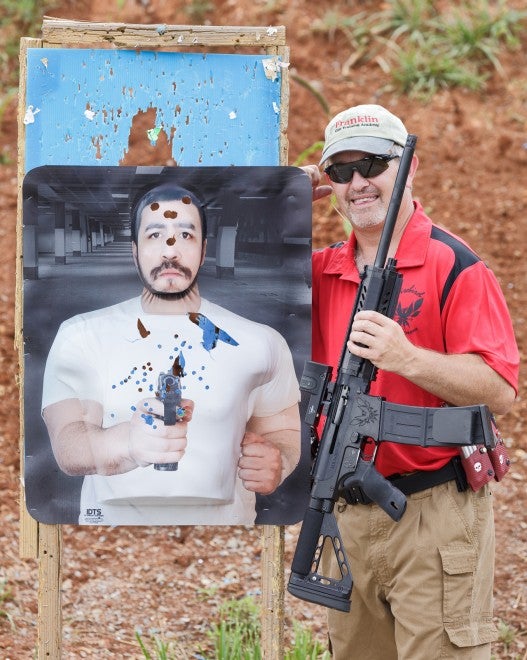 If you don't have a MKA1919 to convert, Firebird makes all-new TAC12A1 that looks the same but incorporates two AR-15-style take-down pins for even quicker filed-stripping. The guns aren't cheap at $1,900, but that's about what a Vepr 12 customized for sports shooting would cost all said and done. And where else would you find a ten-shot 12ga shotgun that even sub-100 pound five-foot teenage girls can shoot comfortably and run efficiently?