Bolt-Action 30-caliber Pens: Only in America. Er, Canada…
Russ Chastain 08.22.14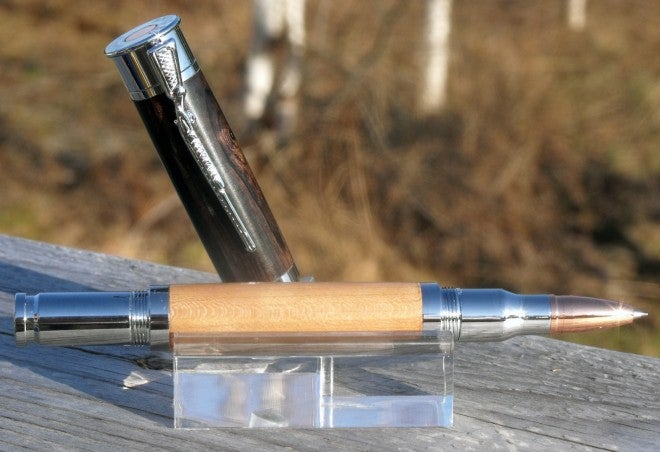 Hidden among inane what-I-had-for-lunch posts, mingled with videos of copycats dumping ice water over their heads, nestled between political memes, I discovered a jewel on Facebook. Yes, they still exist.
It was a post in a hunting group, advertising unique writing pens with a shooting twist. Canada-based Pens by Serge offers these pens and will ship them worldwide for $7.99 US.
The bottom of the pen is made to look like the front end of a bottleneck rifle cartridge, and the ballpoint ink cartridge sticks out of (or retracts into) a "rose gold bullet tip" that does look a lot like a copper-jacketed bullet.
The nifty gun-like details don't end at the tip, though. Most of his pens are operated by a cute little handle that looks a lot like the bolt handle on a bolt action rifle and have pocket clips shaped like various types of rifles, including bolt-action and lever-action models. And the top end of each bolt-action pen is shaped similar to the head (rim end) of a cartridge.
Heck, there's even a Civil War Pen with a pocket clip shaped like a Model 1861 Springfield musket, a Minie ball cap, and bullet-shaped tip.
I'm aware that these aren't the only "bullet pens" out there, but they look to be of good quality and lower cost than many. And this is where I saw 'em first. Chrome and gold finishes are available, along with various exotic woods and/or camo finishes.
Here are just a few of the unique pens they offer–pretty cool.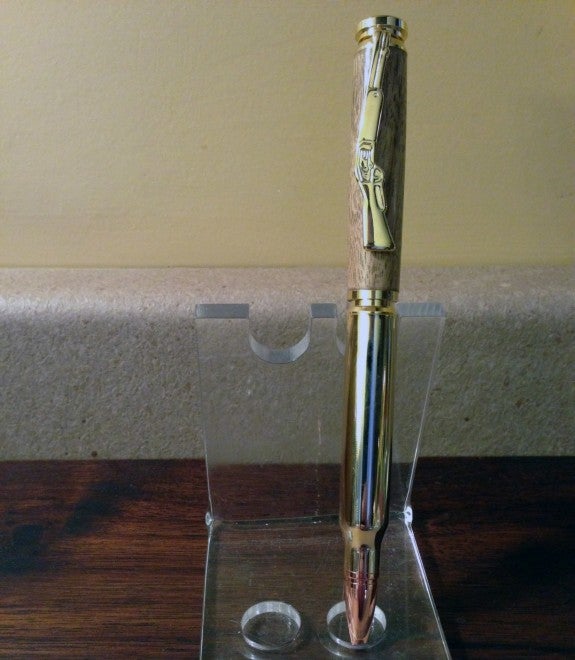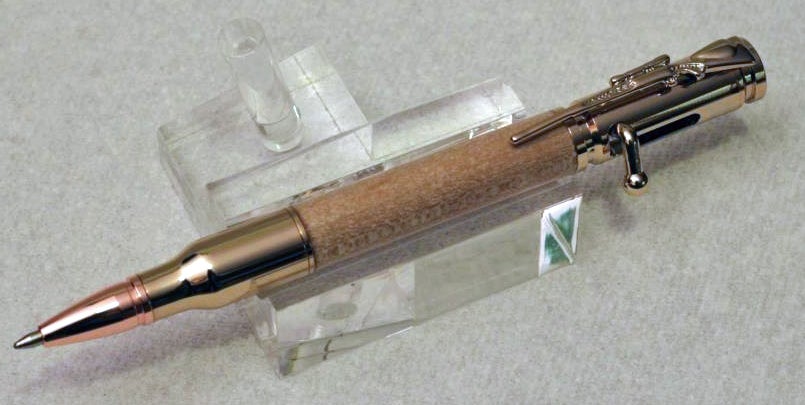 These ballpoint pens take Parker style refills, so they should be good for years.