Miggo Strap & Wrap–Combination Binocular Case and Neck Strap
Russ Chastain 09.18.14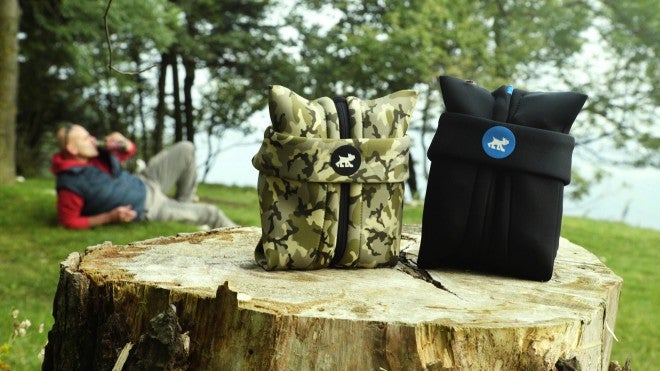 Now this is cool. The folks at Miggo, an Israel-based company that got its start via Kickstarter, have expanded their nifty multi-purpose protective gear to include binoculars as well as cameras.
Their first product was the Strap & Wrap for cameras, an interesting thing that acts as a cushioned wrap for cameras and can double as a neck strap. Now the company is following that success with a product likely to appeal to many outdoors people: The Strap & Wrap for Binoculars.

SHOP NOW
It's made of Lycra and neoprene, and while it's certainly not an armored solution, it will surely prevent scratches and nicks when you put your binocs in your pack and will help cushion them from blows. Just remove your binocular straps, attach this one, and you're ready to use 'em.
The Binocular Strap & Wrap will be available in black and camouflage, and "one size fits most."
Availability is slated for early 2015, with a retail price of $49.99. Watch the video below for more info.
SHOP NOW