Gaston Glock's Ex-Wife Sues for More Than Half a Billion
Russ Chastain 10.15.14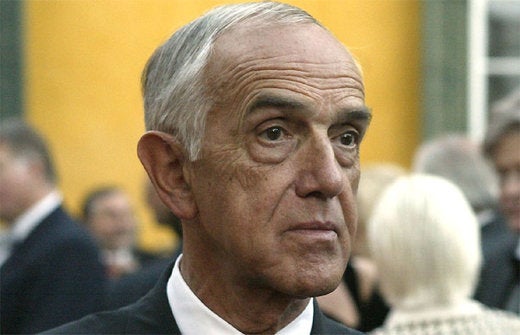 Trouble seems to follow Gaston Glock around, although some would argue, probably convincingly, that he has been known to create plenty of trouble on his own.
Ever since Glock's pistol found success in the 1980s, he's been in the news to some extent. Lately, it is due to a lawsuit filed against him by his ex-wife, seeking a massive $500-million-dollar award–plus unspecified punitive damages.
Gaston Glock's previous scandals, mentioned in an earlier post, did nothing to stop the growth of his company and the massive wealth he amassed as a result.
In 2011, 85-year-old Gaston tossed his wife Helga (now age 78) to the curb after 49 years of marriage, and cut ties with his three adult children. He then married Kathrin, a 31-year-old nurse.
Perhaps Glock is just too rich. Anyone who forks out 15 million bucks to buy a horse for his wife can't really be living in the same world as the rest of us.
At any rate, Helga is alleging that Glock employed some of his well-known dirty dealing to bilk her out of her share of the company, which she and Gaston co-founded in 1963. Since the Austrian gun maker has gained considerably more than half of the USA's police market and much military business around the world, her portion of the company would be worth quite a lot.
I've never loved Glock pistols, and all the scandals have turned me off on the man who invented them. Bummer.