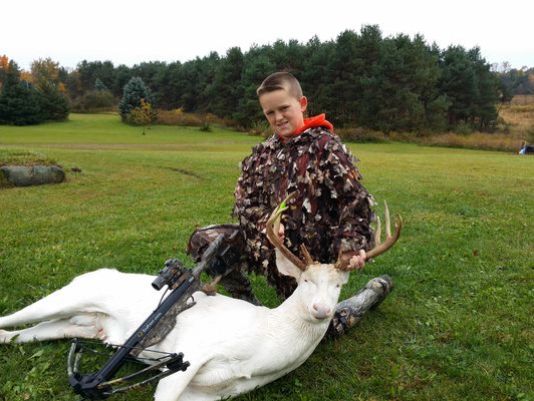 A rare albino deer was taken by 11-year-old Gavin Dingman in the state of Michigan. He shot the deer with a crossbow on hunting trip with his father and is receiving a mixed response across social media outlets.
WZZM13 reports:
He kind of feels like a rock star right now. Everyone is calling, all of the hunting shows and hunting magazines," Mick Dingman said.

Wisconsin naturalist John Bates, co-author of "White Deer: Ghosts of the Forest," said albino deer are born once in about 20,000 births. Some biologists claim only one in 100,000 deer is born albino, the report said.
In February, Russ Chastain made a post asking if visitors would shoot an Albino or Piebald Deer. Has anyone here ever bagged an albino deer? Should Gavin feel proud of his kill?