Review: Sharps Balanced Bolt Carrier Group with Relia-Bolt
Major Pandemic 11.27.14

After developing what is arguably one of the most technologically advanced AR-15 bolt designs, Sharps decided to design a carrier to complement the bolt. In typical Sharps design style, they didn't just duplicate a standard AR-15/M4 carrier design, but they also started from the ground up with a completely new design.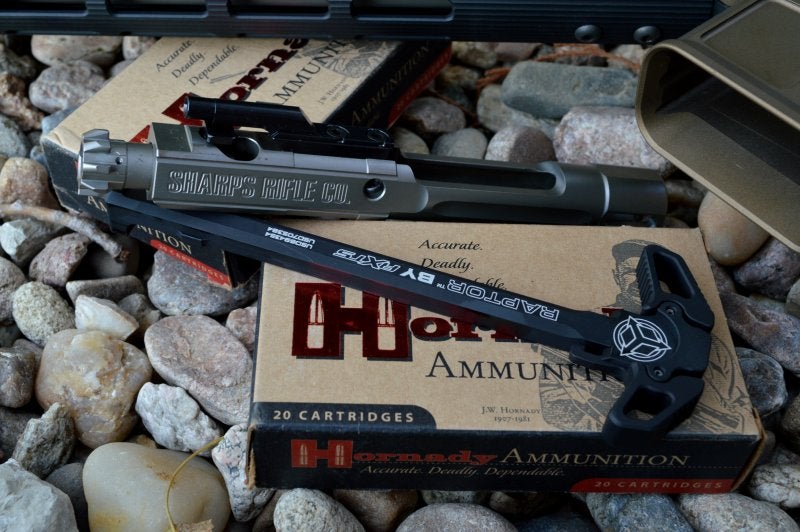 Sharps Rifles are a household name in the gun industry, with manufacturing that dates back to 1840 and that built some of the first truly accurate 1,000-yard firearms. Most people know the Sharps rifle from the movie Quigley Down Under, which showcased the capabilities of the Sharps rifle in Quigley's hands. Today, Sharps is part of the Broadsword sporting group, which includes Sharps Rifle Company, A-Square, SRC Arms, H.H. Heiser, and Merwin Hulbert. The combined resources deliver a lot of capabilities and engineering ranging from production to custom. In this case, the company collaboration offered up a new way of thinking about a 100% compatible AR-15 bolt and carrier design.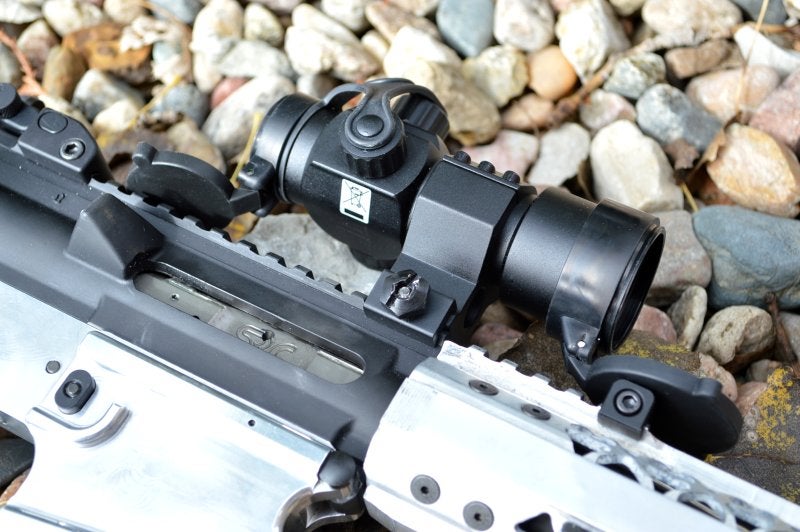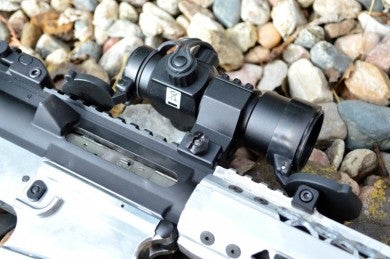 Fit, Finish, Feel, Features, and Functions
Many things about the AR-15 format have evolved and improved since its first introduction. Free float forends, adjustable gas blocks, coating and material technology improvements, new stock and buffer tube lengths, spring rate and buffer weight changes, triggers, sights, optics, new carrier designs and lightweight options–and the list goes on of things Mr. Stoner never predicted. What has not changed since introduction is the bolt design and in most cases the carrier. There are a few people out there like Barnes Precision, JP, PWS, and YM who are making design and steel enhancements, but industry-wide, fundamentally the bolt design has remained unchanged.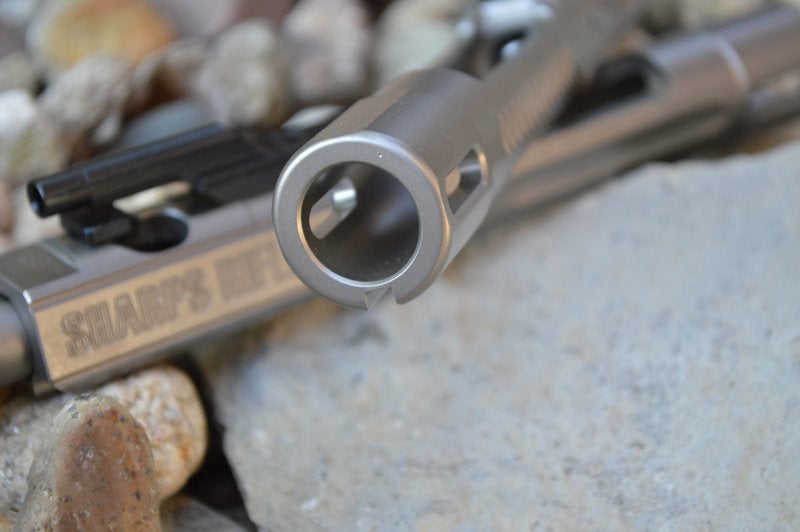 The NP3 coating (hardened Teflon) adds lubricity, self-cleaning capabilities, and longer part life, and the upgrade to S7 steel improves tensile strength by 75% and yield strength by 60% over the industry standard premium Carpenter 158 steel. You need the added strength if you are going to fiddle around with the bolt lug profiles, which takes a bit of hands-on simulation to understand. The basics are that the bolt extends the reliability window beyond what a normal bolt lifespan, environmental conditions, or weapon wear would typically allow.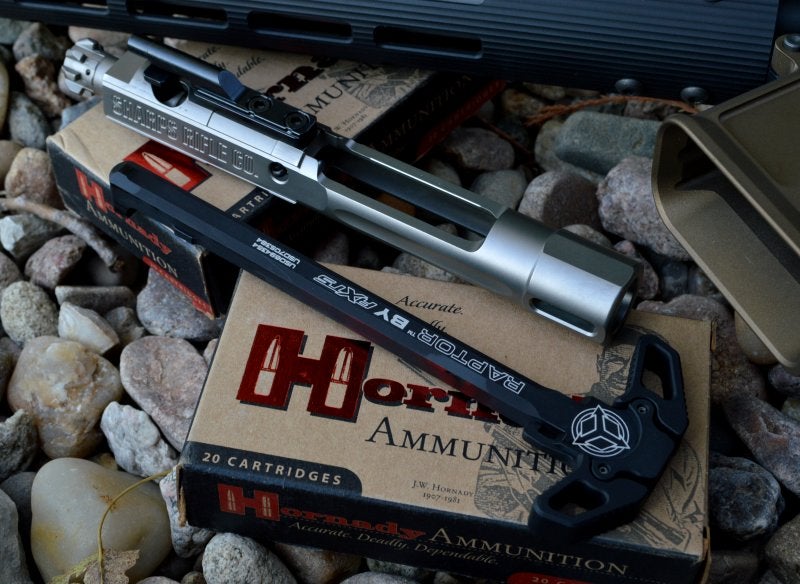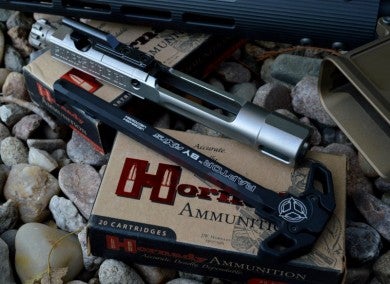 Sharps identified that the carrier also had two primary performance degrading design issues; "the first being the rotational camming of the carrier during the unlocking portion of the operational cycle and the second being the canting of the bolt carrier group. The canting occurs upon firing due to the gas pressure exerted to the gas key, which naturally causes the front of the bolt carrier group to rise and the rear of the bolt carrier group to be pressed downward during its rearward travel." Sharps was attempting to create a new carrier that does not torque or tilt and that cycles in as close to a balanced state as possible.
Sharps used both computer design and professional design validation and testing of the final balanced carrier concept. The result of all the design, feedback, and tweaking was the new SRC Balanced Bolt Carrier (BBC). The  Sharps BBC is precisely machined from S7 steel, which is then heat treated and then NP3 coated. The NP3 coating reduces lubricant needs and makes cleanup simple and easy. The Sharps Balanced bolt Carrier will work on any .223 cased caliber such as .223/5.56mm, 25-45 Sharps, and 300 Blackout calibers in any AR-15/M4 format rifle and is a simple drop in upgrade.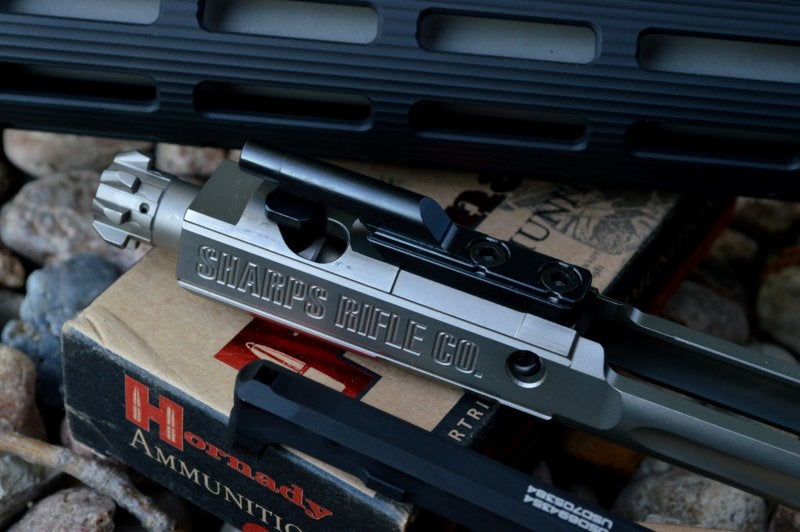 Sharps decided to stay with a standard Carpenter 158 steel extractor simply because the benefits of the S7 steel are minimized to that of the standard Carpenter steel during extractor final heat treatment. Additionally there was a perception that a NP3 coated extracter would be too slick and actually decrease reliability. According to testing, that was not the case, but the perception was there so inevitably Sharps decided on a standard premium extractor.
Reality Versus Theory and Final Thoughts
The Sharps Relia-Bolt is an extreme performance/environment upgrade. In tens of thousands of rounds in over thirty tested AR-15s, I have never had a chamber area get so dirty or cam/receiver wear so severe to create the jam situation resolved by the Relia-Bolt's angled lug face. That noted, I do believe the lubricity, durability, and cleaning of finishes such as Nickel Boron, and this NP3 (hardened Teflon) treatment has improved functioning on rifles I have tested. Bolts with these coatings have been shown to run longer, smoother, cleaner, more reliability, and some claim lubrication-free.
The NP3 coating is what I believe is the most attractive feature, but bolt breakage does occur and the stronger overall bolt design through the use of S7 steel could prevent bolt breakage. Bolt breakage is far more likely a failure than an out of timing bolt jam.
I did simulate the jam the patented Relia-Bolt design could prevent. To do this, I pulled the cam pin out of a carrier and simulated the overclocking issue and the Relia-Bolt clocked back into position where the standard bolt jammed. In short, things would have to be going horribly wrong with a severe amount of wear on the receiver cam pin channel and/or the cam pin itself for the lug tapers Sharps Relia-Bolt to be used. I can see where extreme environment, a long-term fielded AR-15/M4, and/or extremely neglected ARs could develop enough slop, so I term the Relia-Bolt as a "extreme performance/environment upgrade".
It may sound like I am saying the Relia-Bolt is a solution looking for a problem, but I look at it a bit differently. It's an upgrade that can only improve reliability with the NP3 coating, decrease maintenance, and in a worst case situation, still deliver functionality. Another observation is that I am not one of those super hard core guys who wallows in the mud and muck to prove how far I can destructively push an AR-15. Sharps design theory is sound and should do exactly what it is supposed to because they have in fact had guys to these destructive tests.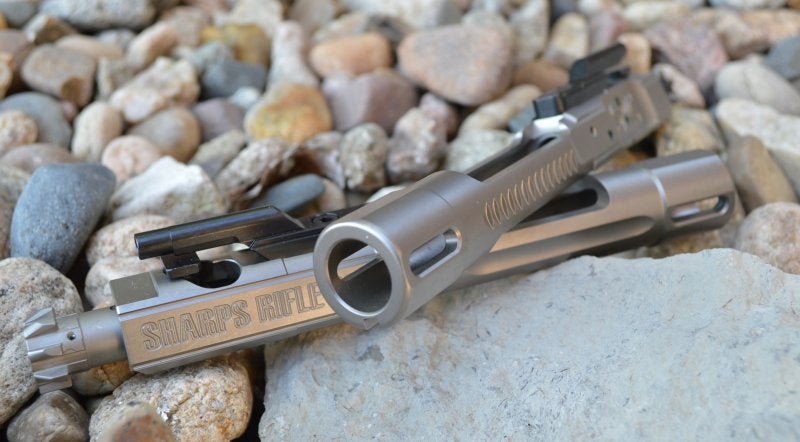 Upgrading your AR-15 bolt to the Sharps Relia-Bolt delivers another layer of reliability just as we all now swear by chrome, nitriding, nickel boron, and NP3 to deliver longer running, smoother, cleaner, more reliable, corrosion resistance, and lower lubrication requirements bolts over standard Mil-Spec phosphated bolts. The S7 steel is stronger as well.
The Sharps Balanced Carrier on the other hand is a difference you can feel once you start shooting, delivering a little smoother cycling and less jolting cycling experience. The result is less muzzle rise and a flatter shooting AR-15 in both rifles and AR-15 pistol formats I have used these bolts in. The Sharps BCC are also full MilSpec M16 Carrier weight, so it will not impact functioning with most AR-15s.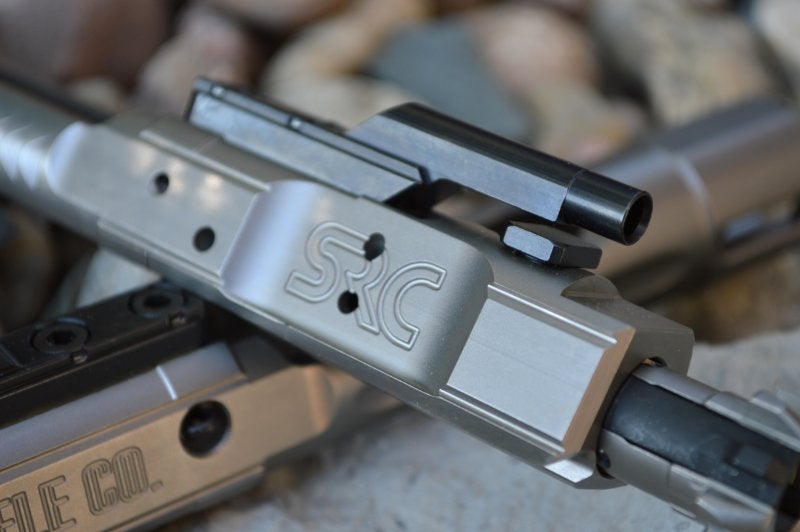 Beyond the Sharps complete Balanced Bolt Carrier Group purported performance advantage, the bolt carrier group is one of the most trick looking BCG's on the market. For the Mercury One Foundation AR-15, my AR-15 pistol, ultimate AR-15 DMR, and Change Everything builds, the Sharps Balanced Carrier Group was a standout component from a looks perspective in addition to its performance advantages.
A while back in the first article, I questioned the price tag and said the Sharps Relia-Bolt and Carrier was a bit pricey. But the once $120 MSRP Relia-Bolt Sharps is now down to $79.99, and the complete BBC is now down to a $199 price, which is pretty good considering this is inline with most other premium complete $200+ BCGs from PWS, Barnes Precision, JP, and YM. At $199 pricing. The Sharps BCC is beginning to look like a great deal considering all the features Sharps has packed in.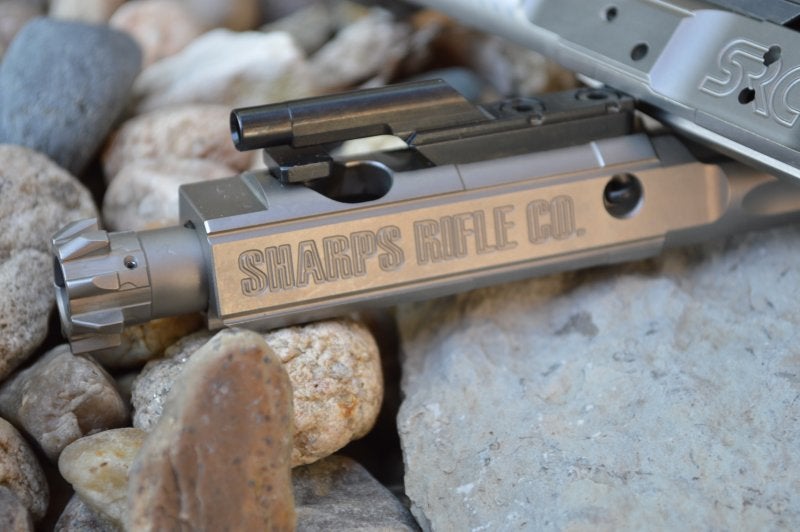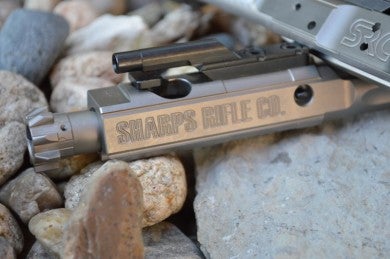 Specs
S7 tool steel–When compared to mil spec Carpenter 158, the S7 steel provides a 75% increase in tensile strength and 60% improvement in yield strength.
Compatible with all existing .223/5.56 variant parts groups and bolt carriers.
Same weight as standard Milspec BCG
NP3 electrodes nickels-based finish
Lifetime Warranty – MSRP $250 Street Price $199