Cardsharp Aluminum and Stainless Steel Credit Card Knife
Russ Chastain 12.09.14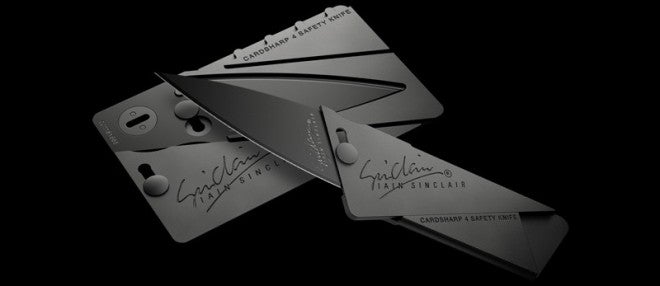 I recently ran across this knife online and had to share it here. Most of us have seen the cheesy credit-card-size multi-tools. Heck, some of us even own one or two. But unlike those, the Cardsharp looks like a quality piece that actually works well.
While I'm not going to say that all the selling points on the Cardsharp4 product page are practical–there's no way this little thing can accurately be called "a great chef's knife"–I will say that it appears to be well-designed and useful. And most of the stuff I've seen from the company, Iain Sinclair Designs, is attractively designed as well as useful.
There are a few different versions of the Cardsharp. Cardsharp4 has an anodized aluminum body and a curved 420 stainless steel blade. It looks great, but this little jewel will set you back $90 (or £55, since the company is based in jolly old England). It's available in black or gray ("natural").
Cardsharp3 has a polymer body and a straight blade of 420 stainless. With its more easily-manufactured plastic material and lighter-duty design including hollow rivets, it is priced at $16, which is considerably lower than its newer counterpart.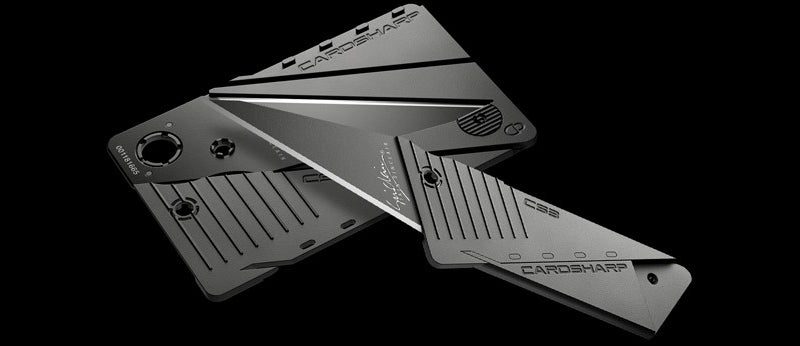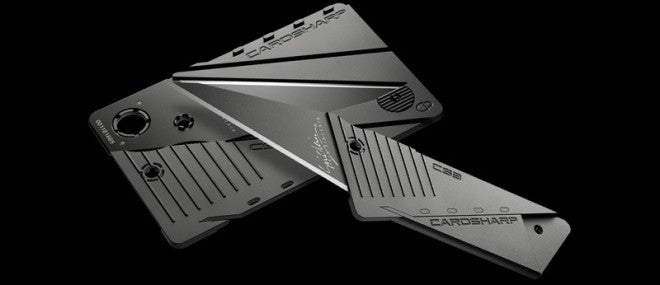 Then there's the Cardsharp2 Classic, with a polypropylene body and curved stainless steel blade. Even lighter-duty than the other models, it still has a nice look and could come in pretty handy in a pinch, and at $9, it was the most affordable Cardsharp on their website.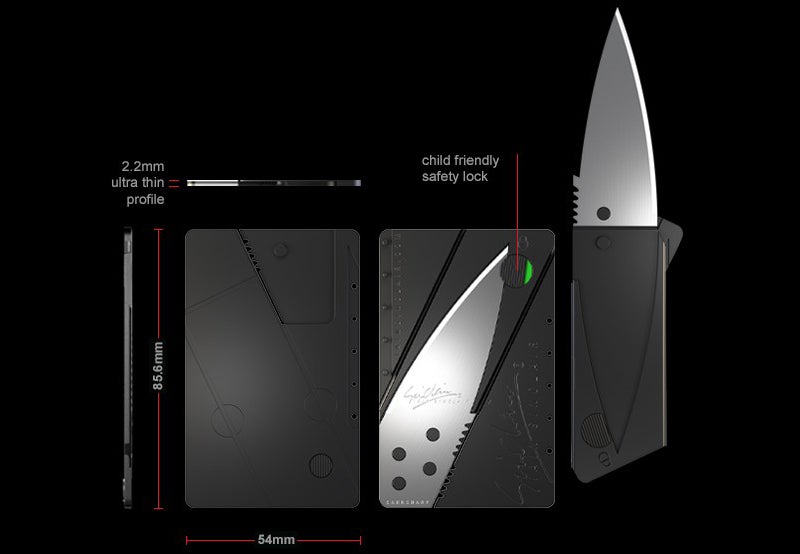 There's even a Cardsharp2.2 version (not pictured) that borrows features from the 4 but uses a plastic body instead of aluminum.
The packaging is pretty nifty, too. Each Cardsharp comes in a simple but unique gift box that's the size of a slim CD or DVD case.
Looks pretty nice from here.